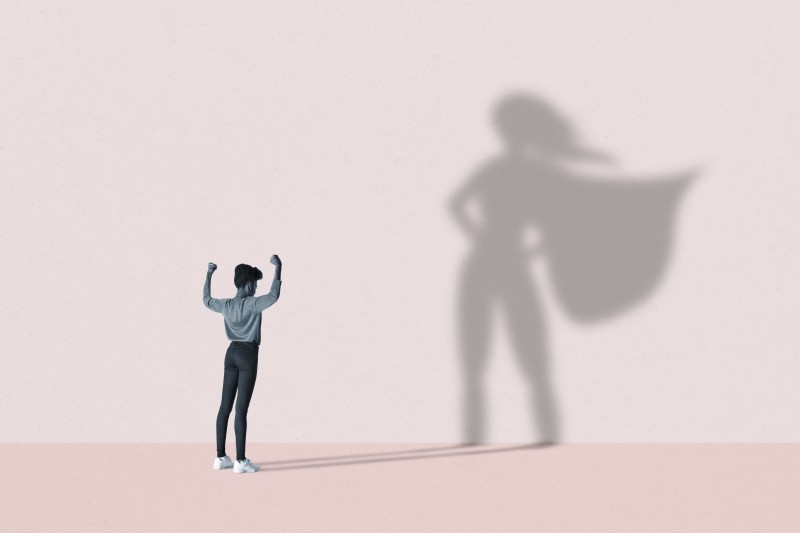 Julie Rodgers and Outlove: A Queer Christian Survival Story
Julie Rodgers is a writer, speaker and leader in the movement towards the full inclusion of LGBTQ people in Christian communities. Rodgers appeared in pray away, a documentary about the "Pray the gay away" movement, in which she recounts her experience as a survivor of conversion therapy. He played a key role in closing Exodus International, the largest conversion therapy organization in the world. Rodgers is currently serving as a Teaching Fellow at The Faith and Justice Network, which offers individuals an expansive view of Christian spirituality. He recently published his memoir, Outlove: A Queer Christian Survival Story.
Outlove showcases Julie's experience growing up at the center of the battle between evangelicals and the LGBTQ community. The book focuses on political and religious power plays and the effect they have on those who decide to remain in a faith community. Outlove highlights the debate between evangelical Christians and the LGBTQ community, shedding a light of hope on how the church can heal.
What prompted you to write Outlove: A Queer Christian Survival Story?
I came of age at the center of the battle between conservative Christians and LGBTQ rights. I have known hundreds of serious and beautiful people who have suffered tremendously trying to reconcile their faith and their sexuality in a world that did not understand people like them. I wanted people to know what I had seen, to give them a glimpse into the inner life of a human who has spent decades working for LGBTQ dignity within conservative spaces.
In the book, you talk about coming out as a teenager and then dealing with your sexuality as a gay Christian. What was it like to take all the emotions you have been feeling during this time and write them down in words in your new book?
It was intense! I am grateful that I found a great therapist early in the process because he raised a lot of baggage that I was able to get through in that context. It was also an opportunity to cultivate empathy for the people I wrote about. I had to imagine how they would tell the same stories, which probably would have been very different from how I lived them, and at least try to represent them in the most generous light possible. That tumultuous writing process made me realize how difficult it is to be human and remember that most of us are doing our best with the information available to us right now.
What was the journey to get away from the conservative world you grew up in?
LONG. I came out to my family when I was 16 and spent the next 8-10 years in a Christian conversion therapy ministry, where I sought "healing" for my homosexuality and tried to live a straight life ( ish). Even after recognizing how harmful it was, I spent several years saying that I was going to be a lesbian who would live single and celibate my whole life in hopes of being able to stay in my conservative Christian communities. Only at the age of 30 was I finally able to accept myself, and the way I give and receive love, beautiful.
After going through so much within the former LGBTQ movement, how did you manage to find love and faith as a gay Christian?
I have been fortunate enough to fall into some progressive Christian communities after being expelled from evangelicalism, and those friends helped me to live in a broader view of Christianity, focused on doing the generative work of justice and healing in our world. I am not interested in religious communities who want to draw boundaries to determine who is inside and who is outside, who is good and who is bad. But I am really interested in faith communities that help us cultivate spirits of generosity, compassion and radical love.
Many people within the LGBTQ community have stepped back from religion because they have not felt welcomed and loved. Do you think it is possible for people to go back to religion?
I have a lot of compassion for LGBTQ people who have suffered as a result of religious teaching and I support them in whatever choice they have to make to be healthy and find healing. For those who miss being part of a faith community though, I hope they know that there are plenty of churches, denominations and pastors who enthusiastically celebrate LGBTQ people. There are spiritual communities online that foster fascinating conversations about how queer people are a GIFT to communities of faith. I love the creativity and sense of possibility I feel in faith communities that value LGBTQ people and the way we light up the world.
What advice do you have for those who find it difficult to see a positive future as a queer person of faith?
I want you to know that you are not alone. There are countless people out there with the same fears, asking similar questions, struggling with the same feelings of loneliness and alienation. And there are even more people who have come out on the other side of that experience with more compassion and a deeper capacity to love. You are a gift to your community, not in spite of your weirdness, but in many ways, for that very reason! I hope you find some safe people to get into this part of your process so that you can be seen and known in that place, and feel that you are loved.
There have been many progressive moves within the religion, but there have also been some key setbacks. What do you see as the future of the Christian community towards LGBTQ people?
My guess is that it will be similar to what we see with women's equality in Christian communities. There are entire denominations (with millions of people!) Who believe that men have been appointed by God to be the heads of the church and the house. Likewise, there will likely always be pockets of Christians who believe that being gay is a sin. What gives me hope is that there is now more visibility around openly LGBTQ Christians and fully affirming clergy, so the people in those communities are exposed to more than us and can see that we are not the depraved people they have heard of. their shepherd. I think moms, siblings and cousins ​​in those communities will continue to be driven to love and support LGBTQ people as they build more relationships with us, which gives me a lot of hope in my work towards LGBTQ dignity.
In your book, you describe the defense against conversion therapy, tell us more about what this experience was like?
That was one of the busiest times of my life because I was working with both conversion therapy survivors (who are often deeply traumatized) and practitioners (who can be hostile). It was emotionally exhausting, but also one of the most significant jobs I've ever done. I believe lives will be saved – Research from the Trevor Project shows that young people who underwent conversion therapy were more than twice as likely to attempt suicide in the past year. The hard work I am doing to finish it is worth it.
In your book, you talk about how you helped shut down one of the leading organizations in conversion therapy. What was it like to openly defend conversion therapy?
This is such a big question that I'm going to put in a new Netflix documentary that I was recently featured in called Pray Away. It is about conversion therapy in Christian contexts and how it is related to right-wing political organizations. My thread throughout history is to be a survivor of that experience who was prepared for leadership. It's on Netflix now and I highly recommend it!
Tell us about the work you are currently doing.
I love my job! I've done so many About since the book and the movie came out. The conflict that I have experienced has given me a lot of information on how we can heal, and I like to talk about how to create communities where everyone feels wanted – in our neighborhoods, schools, workplaces, churches. I also write a weekly Newsletter entitled "Reimagining belonging: strange reflections on faith, public life and the chosen family".
What other books do you recommend to readers, fiction or non-fiction?
Ohhhh what a funny question!
Fiction I loved: It is always like this It's from Laurie Frankel. Pachinko by Min Jin Lee. Child detransition by Torrey Peters.
Nonfiction I loved: anything from James Baldwin, Barbara Brown Taylor and Mary Karr – all very different writers, writing on completely different topics and all feeding in different ways.
Thanks Giulio for answering our questions! You can find his book Outlove: A Queer Christian Survival Story here.