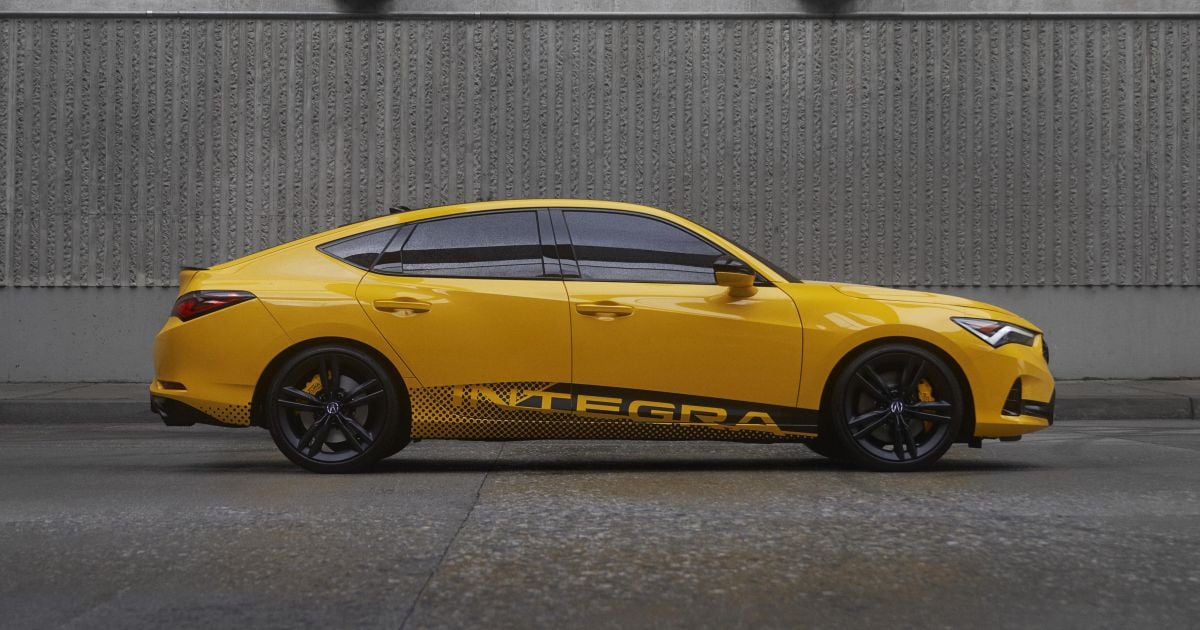 It's back, but not quite in the same form we remember it.
The 2022 Acura Integra Concept has just been revealed in full in a live stream from Los Angeles.
Seemingly production-ready, the fifth-generation Integra will arrive as a five-door liftback with a sloping roofline that evokes a coupe-like silhouette.
As for your chances of coming to Australia, don't hold your breath.
The fifth generation Integra will go into mass production in 2022 at Honda's Marysville Auto plant in Ohio, where it will be built on the same production line as the flagship TLX sedan.
Like the TLX and other American-made models like Acura MDX and RDX and Honda Pilot and Ridgeline, a right-hand drive version is unlikely to be built.
This new Integra takes the model name back to its roots, as the original Integra made its debut in 1985 as both a three-door and five-door hatch.
Powering the fifth generation Integra is a "high-output" Four-cylinder 1.5-liter turbo with VTEC being more than likely stolen from the Civic.
In the American Civic, it produces 134 kW of power and 240 Nm of torque.
The Integra will offer the option of a six-speed manual transmission along with a limited-slip differential.
We'll also have to wait and see if a warmer Type S or Type R variant is available. Acura has launched multiple Type S variants across its model range, so an Integra Type S seems likely.
Designed in Japan, the next-generation Integra features beefy rear wheel arches and dual exhausts.
The Integra concept shown is painted with Indy Yellow Pearl paint that pays homage to Phoenix Yellow that was offered on the Integra DC2 Type R.
Behind the 19-inch five split-spoke wheels with a matte finish are Brembo brakes with calipers painted in Indy Yellow.
It also has glossy black accents on the roof, lip spoiler, mirror caps, rear diffuser and front grille. There is also a lower sill decal that reads "Integra" on both sides of the concept.
The one-piece rear lights, as well as the daytime running lights and LED headlights, showcase Acura's signature "Chicane" light.
Referencing previous generations of Integra, there is an Integra name embossed under the driver's side headlight and the passenger side rear light.
Acura has confirmed that production of the Integra will start at around US $ 30,000 (A $ 41,207)
The new Acura Integra is expected to replace the small ILX sedan in North America, which has been on sale since 2012 and is based on the ninth-generation Civic.
More details will be revealed closer to the release date for the fifth generation Acura Integra 2023.
MOREOVER: 2022 Acura Integra aims to be a five-door fastback