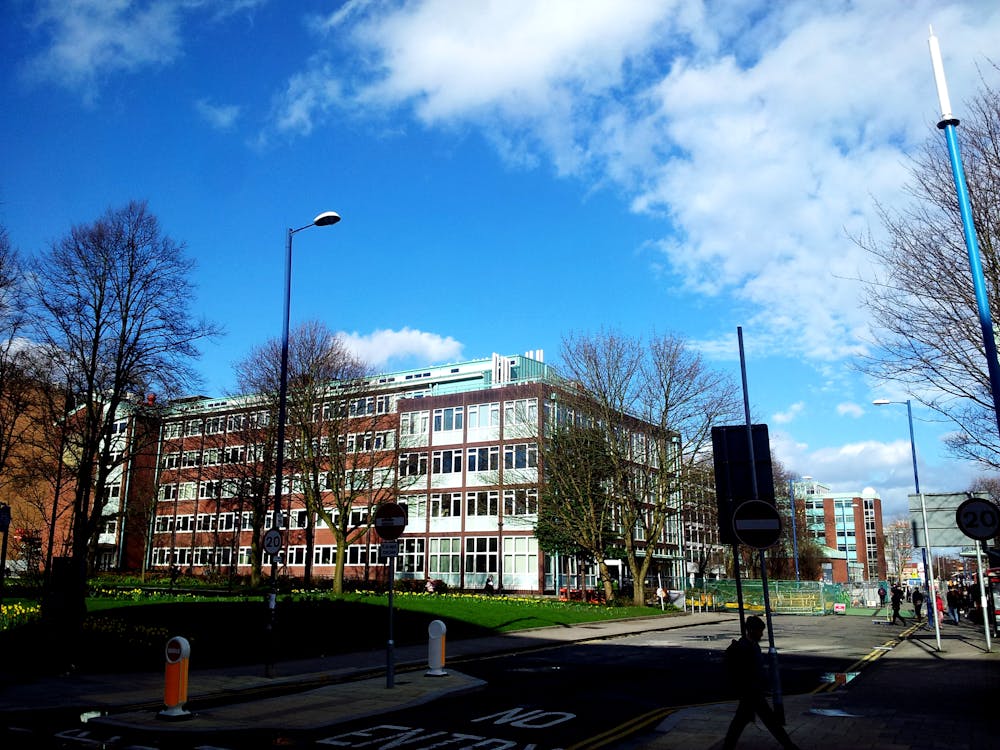 If you have decided to continue your studies in Sweden, you are probably feeling excited and a bit overwhelmed. After all, moving and starting a new life in a foreign country can be daunting, especially if you have family to consider.
But do not worry! We are here to make the transition smoother, easier and more pleasant for you and your family. This article will provide some great tips and tricks for moving your family to Sweden as a student to make the whole process stress-free.
From residence permits to visas, we'll cover it all, including how best to deal with any bumps along the way. Trust us: you will soon settle into Swedish life comfortably with your family by your side.
Important paperwork for your move: visa, residence permit and more
Once you have accepted an offer from a Swedish university, you will need to start the paperwork process. This includes applying for a visa and residence permit, as well as any other required documents. Here's what you need to know:
Visa: You will need a student visa if you are studying full-time in Sweden for more than three months. Depending on your country of origin, there may be different application requirements.

Residence permit: If you want to stay in Sweden for more than 90 days, you must also apply for a residence permit. This requires proof that you can support yourself financially while studying in Sweden.

Family Permits: If your spouse or children intend to move with you, they will also need special family permission. This is valid for the same duration as your visa or residence permit and comes with its own set of requirements including proof of relationship and health insurance coverage.

Other important documentation: In addition to the permits above, be sure to bring any important documents, such as your birth certificate and social security numbers. You may also need to present additional documents depending on your nationalities and the purpose of your stay.
Taking care of all the necessary paperwork can be intimidating, but doing it ahead of time will make your move easier and ensure there are no delays settling in Sweden.
Types of residence permits for your spouse and children
Relocating your family to Sweden while you study is not a difficult task, as long as you know what paperwork to complete and what permits to obtain.
To start with, your spouse and children under the age of 18 may need a residence permit. The type of permit will depend on the length of your stay in Sweden. These are the two types of residence permits that could be applied:
Short-term residence permit: If your studies will last up to a year, your spouse and children can obtain temporary residence permits. However, they must prove that they have sufficient resources to support themselves during their stay in Sweden.

Long-term residence permit: If your intended stay in Sweden is longer than one year, then you, your spouse and your children may be eligible for long-term residence permits that are valid for up to two years. They will also need to demonstrate financial stability for themselves during this time.
Finding a place to live in Sweden as a student
You're ready to move to Sweden as a student, but how about finding the perfect place for you and your family? It can be an overwhelming process, but don't worry, here's what you need to know.
student housing
If you are a student in Sweden, there are a few options available for accommodation. First and foremost is student accommodation. These are usually provided by the local university or municipality, and are usually studio apartments or shared housing. You may also be eligible for low-cost student housing if you meet certain criteria, such as earning below the median wage.
Subletting and Leasing
Subletting an apartment or house can be a great option if you're looking for a more permanent residence, and if you're attending university in Stockholm, you might consider subletting an apartment that's not too far from the university. Also, renting an apartment or house gives you more control over where you live; You can also opt for furnished apartments if you wish.
Rent your own house or apartment
If subletting and renting aren't your thing, another option is to rent your own house or apartment in Sweden. This could be a good option if your family plans to stay long-term in Sweden, as it will allow them to have their own space for the duration of their stay. However, it is important to note that renting property in Sweden comes with some regulations that must be followed.
Health care, child care and education options
Relocating your family doesn't mean you have to compromise your health care and education. In fact, Sweden has multiple healthcare, childcare and education options to choose from!
Health care
Sweden has an excellent healthcare system for all of its citizens, including those who come to study here as students. You will be automatically enrolled in the state health system once you have registered in the country. This means you'll enjoy access to high-quality healthcare without worrying about high bills.
Childcare and schooling
It's also easy to find quality childcare in Sweden! There are a number of preschools, day care centers and day care centers that offer quality services at affordable prices. As for primary and secondary education, your children will be able to attend public schools in your area where they can receive a comprehensive learning experience with highly qualified teachers.
For those seeking a more specialized or international education for their children, there are also several private schools with English-language programs and international curricula available.
Financial considerations when moving to Sweden
If you plan to move your family to Sweden as a student, financial considerations are key. Depending on the length of your stay, there are several things to consider before you move.
First of all, the cost of living in Sweden is higher than in many other countries. For example, rental prices can be up to double what you can pay elsewhere in Europe. To help offset the higher costs of living during your stay in Sweden, it is important to consider all possible sources of income.
Additionally, there are multiple options for students when it comes to finding financial assistance while studying abroad:
Scholarships – Many universities offer scholarships and grants for students who choose to study abroad.

Work opportunities: It is generally allowed to work part-time while studying in Sweden, although there are some restrictions depending on your nationality. It may be beneficial to research any special rules or limitations that apply to international students before you move.

Student loans: Applying for student loans or other forms of credit is also an option to finance your move as a student. Be sure to investigate any available credit from the Swedish government or other organizations, as well as from private lenders who may offer special rates and terms for international students.
Finally, make sure you understand the costs and fees associated with installing utilities in your new residence, especially if you are planning a longer stay in Sweden! Taking all of these factors into account will help ensure that you are financially prepared for the future.
Other steps to take before your move
Relocating your family to Sweden as a student is not an easy task, but it is certainly doable. Before you begin your move, there are several other steps you'll want to take to make the process go as smoothly as possible.
First, you will need to apply for a residence permit. This will allow you and your family members to stay in Sweden for more than three months. You can apply online, but you will need to have some documents ready, such as birth certificates, marriage licenses, and proof of employment or enrollment at a Swedish university.
Second, consider renting out your home in its current location. This can help offset the cost of relocating your family and give you peace of mind knowing your home is safe while you're gone.
Third, make sure your health insurance covers medical expenses abroad. You may need an international health plan that can be used in another country before you leave your current residence; however, most universities offer health insurance plans for their students.
Finally, check Swedish tax laws when moving abroad. Be sure to check out the different taxes that may apply when living in the country and what deductions are available to international students who relocate their families to Sweden permanently.
By taking these extra steps before you move, you can be sure that moving with your family as a student will be as easy as possible when it's time to move.
Conclusion
Moving with your family to Sweden as a student can be a great adventure and an incredible opportunity, but it is not without its challenges. You'll need to determine the right visa for your family's needs, find the right housing, and make sure you're ready for a smooth transition.
Between the paperwork and the planning, it can be overwhelming. But take heart: with the right research, preparation, and support, you can make deep connections and a new home for your family in Sweden. Here's to your success and to your family's happy transition to your new country!