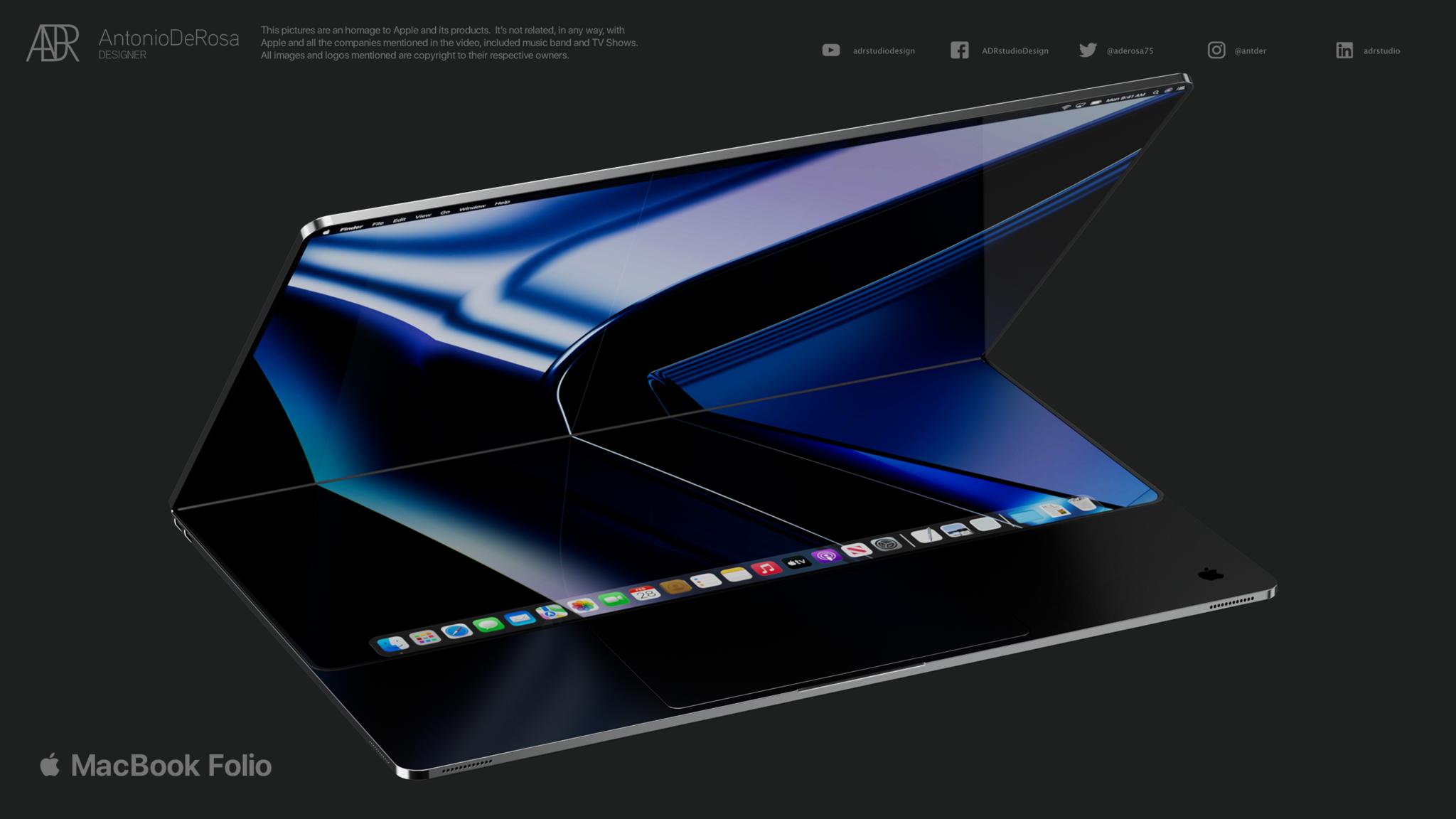 Apple is again rumored to be hard at work on its first foldable device, but it won't be a phone like the latest and greatest from Samsung and Google. Instead, it will be a laptop as previous leaks have suggested.
Like so many such leaks, this one comes through Apple's supply chain. But the company that leaked it might surprise you because it's a household name. And it's one where you wouldn't expect to be involved in leaking information about upcoming products.
But with all that said, here we are. And Samsung seems to have leaked that it's working with Apple on a new 20-inch foldable computer.
Who said what now?
Samsung, like other companies, is currently at the SID Review event in the Yeoksam business sector of Seoul in South Korea. During that event, Patently Apple reports, Samsung let it slip that something was up.
According to the report, it was "revealed that Apple is currently working on a 20-inch foldable TI product project with Samsung and LG Display."
Samsung previously said it expected Apple to enter the foldable laptop market in 2024, though a more recent report suggests 2026 is the time frame to look to.
In discussing its foldable plans with Apple this time, Samsung said it's aware of the reliability issues currently plaguing foldable displays, including buckling, cracking, and the effect of impacts from things like dropped stylus pens. Those are all things Samsung and LG will have to work on if they want to put their screens in future foldable Apple devices.
Apple's focus on a 20-inch laptop instead of a phone might run counter to what other companies are doing, but it could be an interesting product. Could the screen open up to be some sort of large tablet, but turn into a laptop with a touch keyboard when needed? Time will tell and at this rate Samsung might as well beat Apple to announce this correctly.