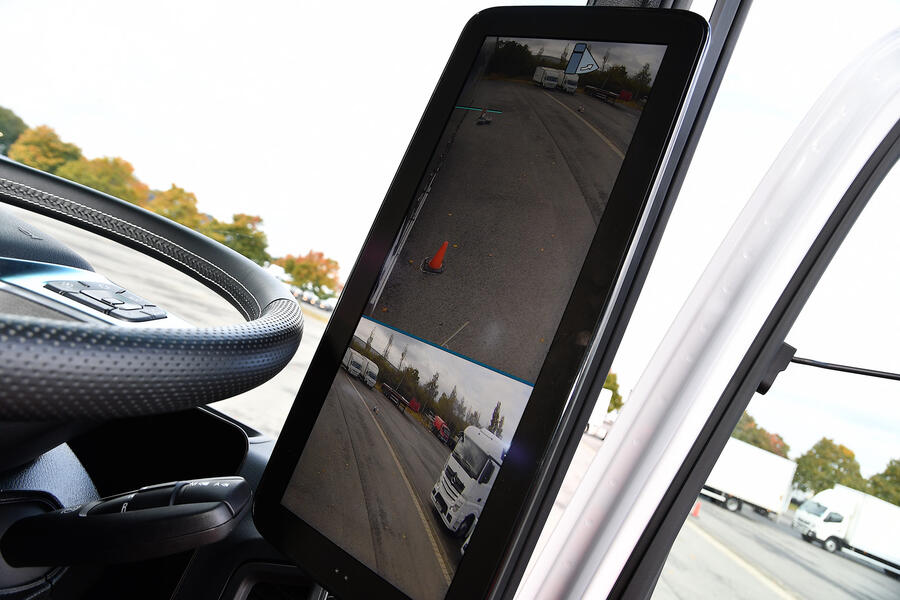 Ironically, the Class 2 HGV vehicle we're about to get into will no longer be part of the process and that, says Colquhoun, is worrying, because the skills needed to drive it are different and not necessarily less demanding. But first, a real world demo. Colquhoun takes me on public roads around the test center so I can get a feel for the technology in a modern truck. And frankly, it makes most modern cars look primitive. Its 300-horsepower 7.7-liter straight-six sits between driver and passenger, mostly under the floor.
The air pressure controls not only the brakes, as you'd expect, but also the adjustment of the seats and the steering column, so when you're in motion, you smoothly jump in frequency with the pneumatic cabin. Mercedes now equips the Actros (a generic name that covers all of its 18- to 44-ton heavy road trucks) with MirrorCams, which replace the traditional rear-view mirror with a camera mounted high on either side of the cabin, whose information are displayed through two tablet-style screens inside the A-pillars.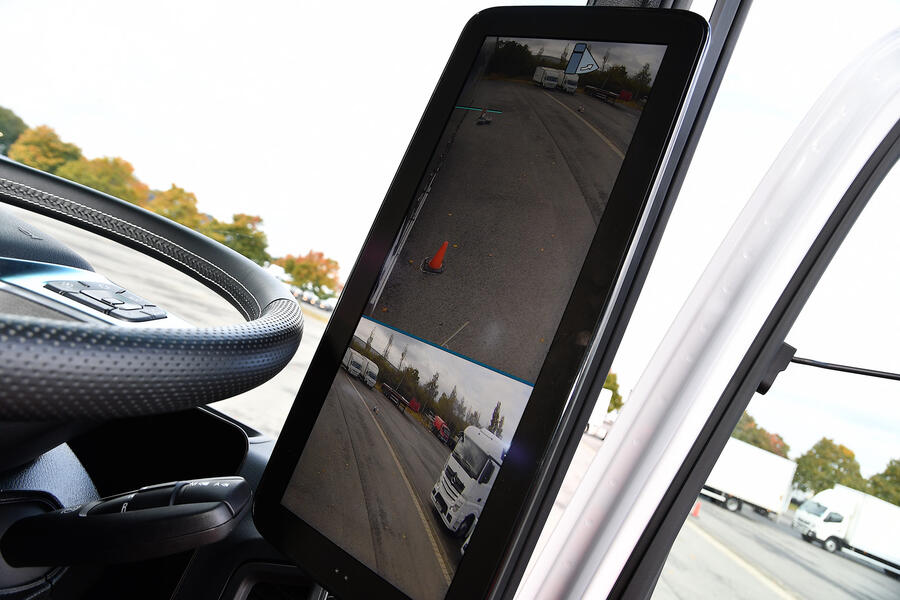 Fuel consumption is reduced by 1.5-3%, thanks to improved aerodynamics, but a far better perspective for the driver than a physical mirror (our demonstration truck has both for comparison) reduces the terrors of the blind spots while remaining without dirt and rain at all times. Today we're carrying a paltry five-ton dummy weight, but thanks to what Mercedes calls Predicted Powertrain Control, Colquhoun can preset various "rules" in the truck's systems, such as top speed tolerance, cornering momentum and even quickness with the truck cuts power when approaching an intersection. I say "the truck", because all of this is related to highly sophisticated speed control technology that uses a camera with a two-mile radius to see the prevailing road topography and react accordingly, improving safety but also optimizing economy. , engine life and therefore uptime while on a fleet.