Barcelona: The cold exchange between Messi and Laporta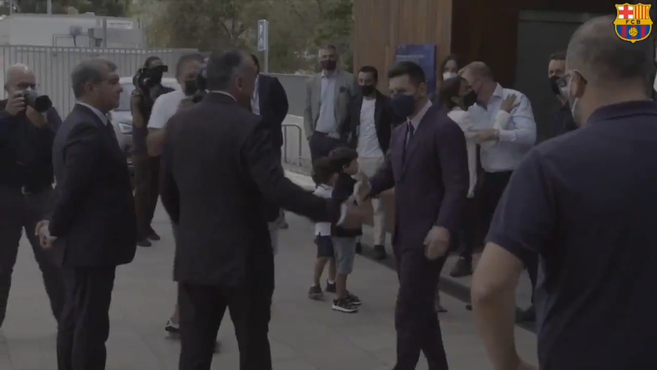 L.eo Messi announced in a Press conference on the Sunday he would leave Barcelona.
Just before making his comments to the world, Messi was seen greeting the president Joan LaportaHowever, it was a cold exchange.
BarcaTV cameras captured the moment, where the two exchanged a mere handshake with Messi showing a serious expression while Laporta patted him on the back after the greeting.
Messi insisted at his press conference that he had done his best to stay in Barcelona, although he did not go into details.
Laporta's presidential campaign earlier this year focused on the promise that Messi would stay, but discussions over the Superliga and the CVC fund have now led to suspicions that the Catalan lawyer may have prioritized his ambitions to admit the Blaugrana. in the separatist competition before the CVC cash that would have allowed the Argentine to remain in the club.