Bill Maher is surprised that the "waking world" continues to accept the traditions of the British monarchy and says he thinks it could be gone within a decade.
The American comedian and political talk show host spoke with news week from the studio for his new podcast, random club. During an extensive discussion about that company, he spoke at length about the monarchy after Queen Elizabeth's death.
Maher recently discussed the issue on his HBO show, Real time with Bill Maher. He opened last Friday's show by joking about the news of Elizabeth's passing, suggesting her cause of death was "Meghan Markle's podcast." But he seriously explained her feelings about the future of the monarchy in her conversation with news week.
Asked about the landmark news that came out of the UK last week, Maher said he has clung to his beliefs about an expiration date for the monarchy for years.
"I'm not an expert, but I've certainly been involved in the monarchy before," Maher said. She recalled when Prince Harry and his wife, Meghan Markle, gave up their lives as royals in 2020.
"Instead of stepping back? Why don't you just say, 'Let's just get rid of this,'" Maher said of the Duke and Duchess of Sussex.
Maher continued, "Because in this waking world we live in, I can't think of anything more illiberal than the idea of ​​calling someone Your Highness. Your Highness? Excuse me, we're all the same here. This is so medieval." , and are we holding on to it in the 21st century?
Despite his respect for the queen, who was on the British throne for 70 years, Maher said the monarchy may have stayed longer than expected.
"With the death of Queen Elizabeth, you realize there's such a thing in the world for someone like that. It's amazing how much someone who was vilified 20 years ago when Lady Diana died has come back to be adored by her people for those same traits that we find so lacking in society these days. You know, the 'Just keep going'. No complaining. Duty. Responsibility.
"The question I asked the [Real Time] The panel on Friday night was: With his passing, I don't think it's going to continue," Maher said.
"I just think, okay, we're going to go with it to the end. But I think there's going to be a big movement in the next, I don't know, 5 or 10 years to say, 'This is really an anachronism in the modern world,' to call people Your Highness and wear crowns and all that."
Maher did express his admiration for the new ruler, King Charles III, praising him for being "a very serious guy" and for getting into "environmental issues." But the monarchy as a whole seems to leave a bitter taste in his mouth.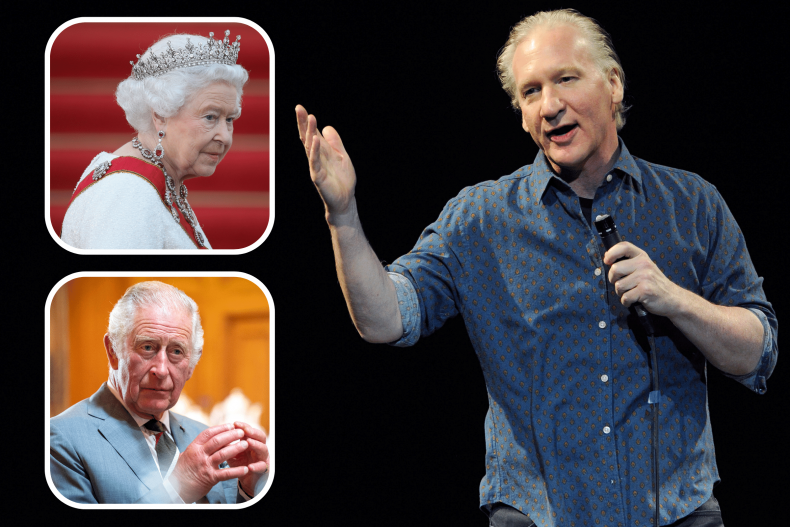 "Where are the awake people on this? Do you hate everything that's even a little bit illiberal and yet you agree with the monarchy? I just don't get it," Maher said.
New episodes of Maher's podcast launch on YouTube and streaming platforms on Sunday nights.
news week will have more of Maher discussing his podcast later this week.