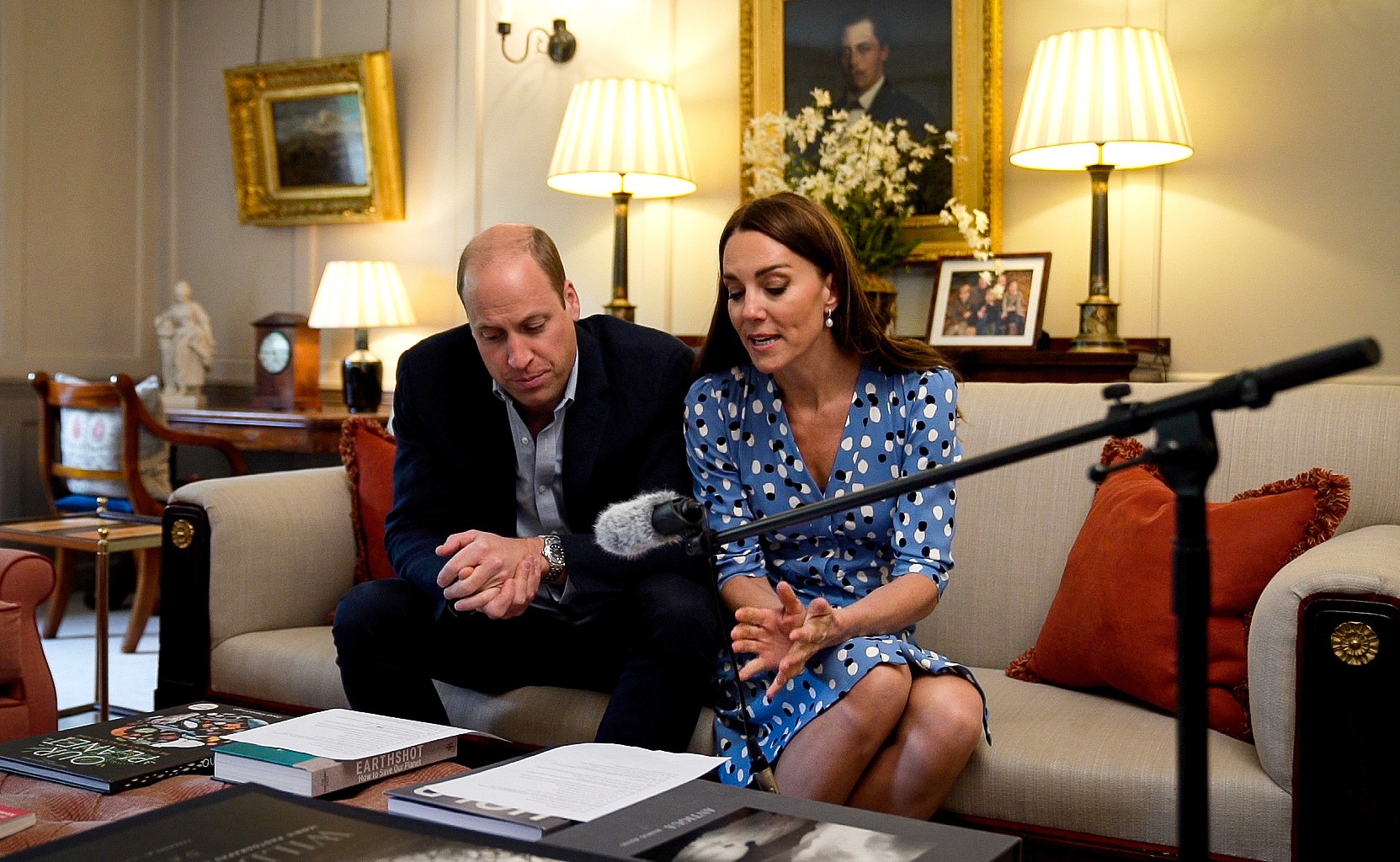 Vanity Fair recently published an interesting article on "the saga of royal rents and monarchs as landlords." There is an interesting story about the mistresses of various kings and the various large apartments or estates they were given. There's also some interesting stuff about the more modern royal real estate drama and how King Charles is going to make some big changes, especially with grace and favor bestowed houses and apartments on distant relatives. Of course, they mention how he evicted the Duke and Duchess of Sussex from Frogmore Cottage, which remains one of Charles's most rotten moves. Especially since, as this article makes clear, most Windsors live in houses they didn't pay for at all. Some highlights (mostly quotes from Tom Quinn, author of Kensington Palace: An Intimate Memoir and Scandals of the Royal Palaces):
All royals rebuild and restore their gifted real estate: "There's also always been this crazy habit of every new royal resident insisting that their palace or house must be completely renovated, even rebuilt, before they can decide to move," Quinn explains. "When Princess Margaret and Lord Snowdon moved into their Kensington Palace apartment, large amounts of Georgian fixtures were destroyed, Margaret insisted, according to one of her staff, that she had no intention of using a bathroom that had never been used by anyone else before."

Homes of Grace and Favor: The near-constant issues over royal real estate have grown increasingly tense in recent decades with the press exposing the injustice of "grace and favor residences" granted to family, loyal friends and servants at the monarch's discretion. "In the 1970s, there were over 200 grace and favor apartments and houses, dozens at Hampton Court Palace and at Balmoral, at Sandringham, Buckingham Palace, Kensington Palace and Clarence House," Quinn notes. Things came to a head in the 1990s when it was revealed that Prince and Princess Michael of Kent, who are non-working royals, were paying very little to live in Kensington Palace.

What happened to the Kents: To calm the furor, Queen Elizabeth II decided to raise the couple's rent. "The Duke and Duchess of Kent realized they suddenly had to go from paying rent in the form of peppercorns for their grace and favor on their Kensington flat to paying market rent. From paying around £69 a week for their five-bedroom apartment, they were forced to pay around £60,000 a year," Quinn writes. "It's fair enough, perhaps given at the time, the 1990s, the duke was only 49th in line to the throne."

Charles will not be as generous as his mother: According to Quinn, there are still more than 100 residences of grace and favor controlled by King Carlos III, but apparently he won't be as generous as his mother. "Charles is fully intent on curbing the sprawl on royal homes that characterized previous generations of royals, and a staffer told me he is determined to further reduce the number of grace and favor apartments," Quinn says.

Charles' ultimate goal: As his ultimatums to the Duke and Duchess of Sussex and Prince Andrew attest, the King believes that family disputes over royal property are out of control and bad for both public relations and the bottom line. There have also been reports that the king will eventually ask more members of the royal family to pay or vacate their homes, and in turn rent them out to outsiders at market rates. He wants members of the royal family to stop behaving with such an air of entitlement, especially when it comes to housing. An aide told me that even Charles can't understand why each new generation has to dismantle everything in their apartments before they are ready to move to either Kensington or Windsor and start over at great expense.

William and Kate: "William and Kate are as guilty as anyone when it comes to this kind of thing," says Quinn. "Their apartment in Kensington was pretty much rebuilt when they moved in and now includes an underground bunker." (The outlets report that the apartment includes a panic room and an escape tunnel.)

Royal caretakers: "Charles also wants to emphasize that each generation of royals is, if you will, simply a caretaker when it comes to housing – they are there to keep houses and palaces in good repair for the next generation and for the public," Quinn explains.
(From V.F.)
While Kensington Palace Apartment 1 really needed a major overhaul, they had to remove asbestos, Quinn is right that William and Kate were way too excessive with the amount of money they spent renovating and restoring not just the KP apartment. 1, but also Anmer Hall. Kate trashed Anmer, which had already been recently renovated. I remember how she ripped out a perfectly beautiful kitchen. What was also crazy about KP reno was that the PR around the whole thing was that the money was worth it because KP would be their permanent home and they would be based in London. Instead, they quickly moved to Anmer for years, and then moved to Windsor, where they seek to remove Prince Andrew from the Royal Lodge. You know Kate is eager to spend millions renovating the Royal Lodge as well.
The eviction of Frogmore Cottage makes even less sense when you consider how many royals and royal neighbors pay next to nothing for their palatial estates and luxurious apartments. The Sussexes literally paid the cost of renovating that dilapidated shack AND they paid the rent. And Charles' grand plan is to evict the Sussexes and "give" Frogmore to Andrew for free. Still, I can't wait to see how many enemies Charles makes when he starts evicting all of his relatives, all the while giving William and Kate his sixth, seventh, and eighth home.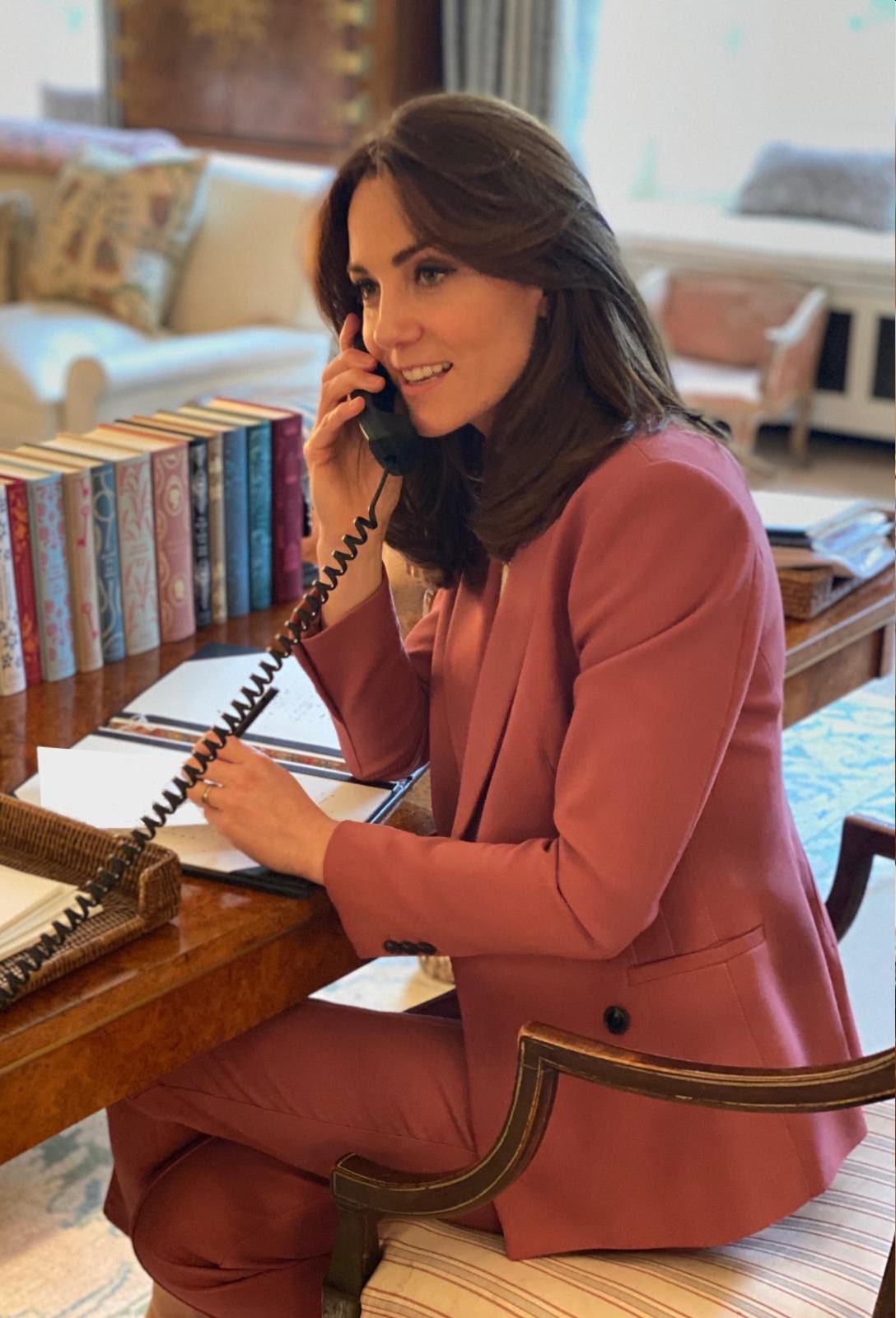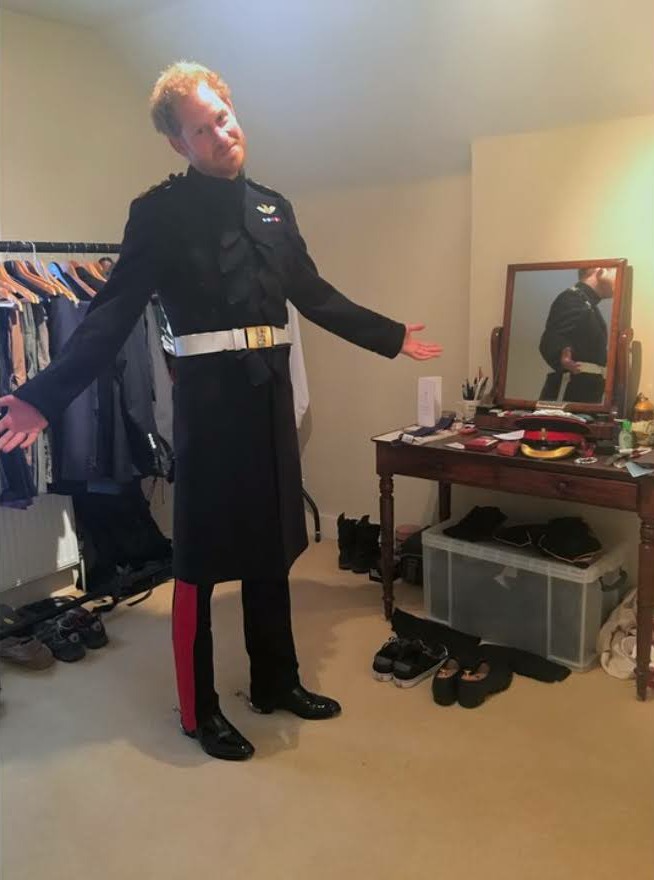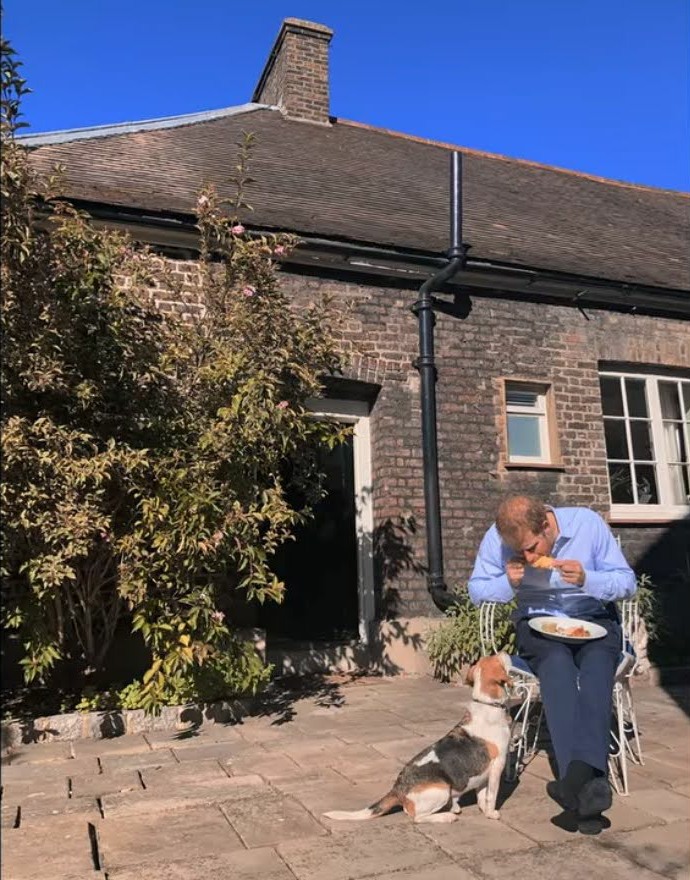 Photos courtesy of Avalon Red, Netflix, Instar, Kensington Royal social media.
North America Rights Only – London, United Kingdom -20210618- Catherine, Duchess of Cambridge at Kensington Palace meets with a group of parents who have helped her understand the importance of supporting parents during the first years of children's lives, on the day of the launch of the Royal Foundation Center for Early Childhood. -PHOTO: Catherine, Duchess of Cambridge -PHOTO by: Tolga Akmen/PA Images/INSTARimages.com Disclaimer: This is an editorial rights-managed image. Contact INSTAR Images for information on license rights and fees at sales@instarimages.com or call +1 212 414 0207. This image may not be published in any manner that is, or could be considered, defamatory, libelous, pornographic, or obscene. Please consult our sales department for any necessary clarification before publication and use. INSTAR Images reserves the right to prosecute unauthorized users of this material. If you infringe our intellectual property rights or copyrights, you may be liable for damages, lost revenue, any profit you make from the unauthorized use of this material and, where applicable, the cost of collection and/or any legal damages awarded. Find out! Underage children may need to be removed or have their faces pixelated before posting
North America Rights Only – London, United Kingdom -20210618- Catherine, Duchess of Cambridge at Kensington Palace meets with a group of parents who have helped her understand the importance of supporting parents during the first years of children's lives, on the day of the launch of the Royal Foundation Center for Early Childhood. -PHOTO: Catherine, Duchess of Cambridge -PHOTO by: Tolga Akmen/PA Images/INSTARimages.com Disclaimer: This is an editorial rights-managed image. Contact INSTAR Images for information on license rights and fees at sales@instarimages.com or call +1 212 414 0207. This image may not be published in any manner that is, or could be considered, defamatory, libelous, pornographic, or obscene. Please consult our sales department for any necessary clarification before publication and use. INSTAR Images reserves the right to prosecute unauthorized users of this material. If you infringe our intellectual property rights or copyrights, you may be liable for damages, loss of income, profits you make from the unauthorized use of this material and, where applicable, the cost of collection and/or any statutory damages awarded For images containing minor children: Please note that some countries may have restricted privacy laws against posting images of underage children. Find out! Underage children may need to be removed or have their faces pixelated before posting
LONDON, ENGLAND – JUNE 18: Catherine, Duchess of Cambridge at Kensington Palace on June 18, 2021 in London, England. The Duchess of Cambridge has launched her own Early Childhood Center, to raise awareness of the importance of the early years. 0 76 212 251 Madrid +34 91 533 42 89, Authorization model: no, Credit line: Avalon.red / Avalon
LONDON, ENGLAND – JUNE 18: Catherine, Duchess of Cambridge at Kensington Palace on June 18, 2021 in London, England. The Duchess of Cambridge has launched her own Early Childhood Center, to raise awareness of the importance of the early years. 0 76 212 251 Madrid +34 91 533 42 89, Authorization model: no, Credit line: Avalon.red / Avalon
Windsor, UNITED KINGDOM – The Duke and Duchess of Sussex have handed over the keys to their UK home, Frogmore Cottage, to Princess Eugenie and her husband Jack Brooksbank. Frogmore Cottage is a historic Grade II listed house on the Frogmore Estate, part of Home Park, Windsor, England. It was built in 1801 by order of Queen Charlotte in the gardens near Frogmore House. As part of the Crown Estate, it is the private residence of the Duke and Duchess of Sussex Pictured: Frogmore Cottage BACKGRID USA NOVEMBER 21, 2020 USA: +1 310 798 9111 / usasales@backgrid.com UK: +44 208 344 2007 / uksales@backgrid.com









Prince Harry walking in the procession at Windsor Castle, Berkshire, during the Duke of Edinburgh's funeral., Credit:Victoria Jones / Avalon Where: United Kingdom When: 17 Apr 2021 Credit: WENN/Avalon *****ONLY AVAILABLE FOR WENN AGREED SUBSCRIPTION OFFERS*****