Blake Griffin passes over Thanasis Antetokounmpo, Bucks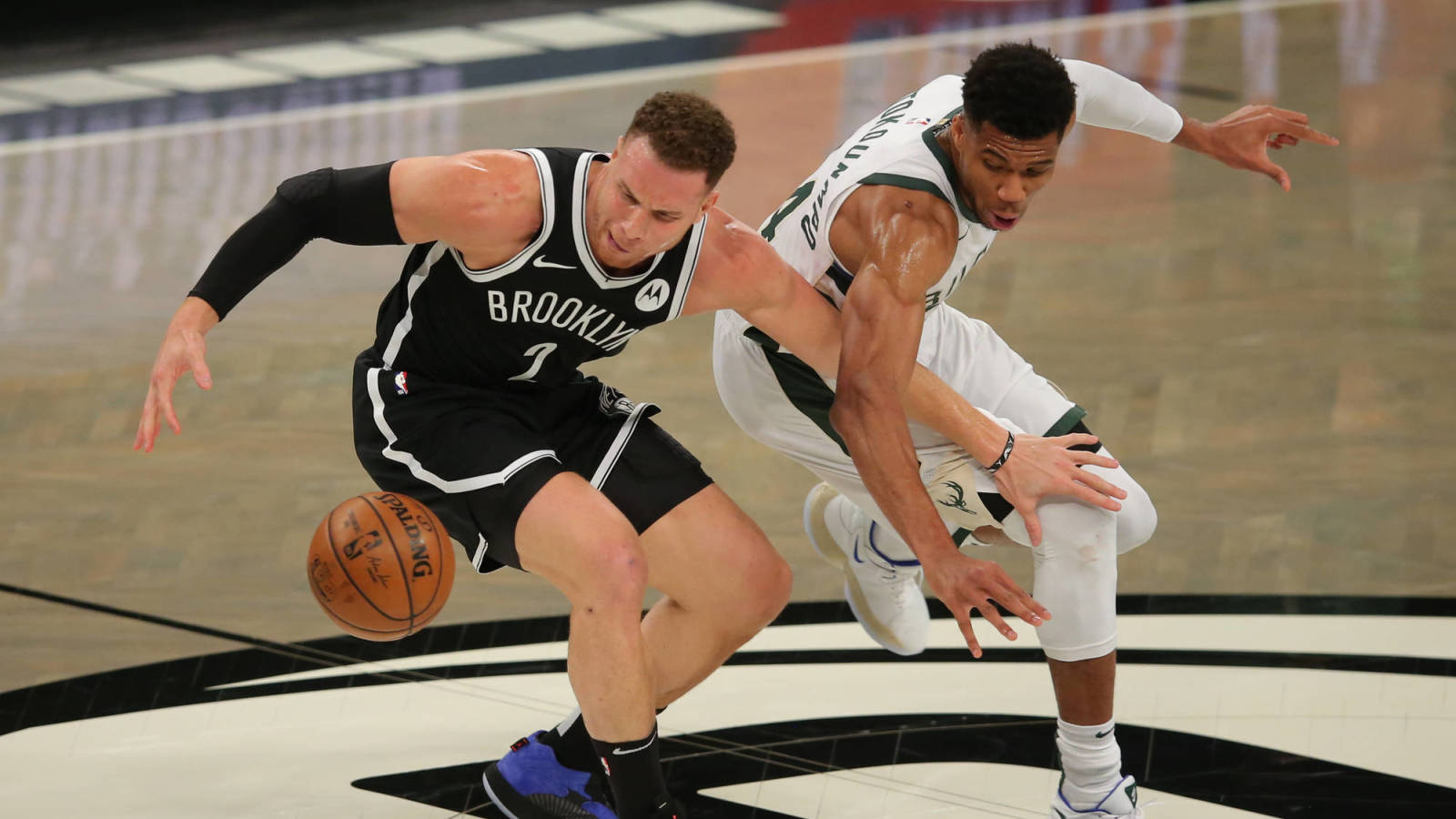 Blake Griffin had a great night for the Brooklyn Nets in Game 1 of the Eastern Conference semifinals on Saturday, and he was also a bit disrespectful.
Griffin had 18 points and 14 rebounds in Brooklyn's 115-107 win over the Milwaukee Bucks. At the end of the game, he hit Thanasis Antetokounmpo with a strong foul. Antetokounmpo was sent to the ground, and then Griffin disrespected him with a step.