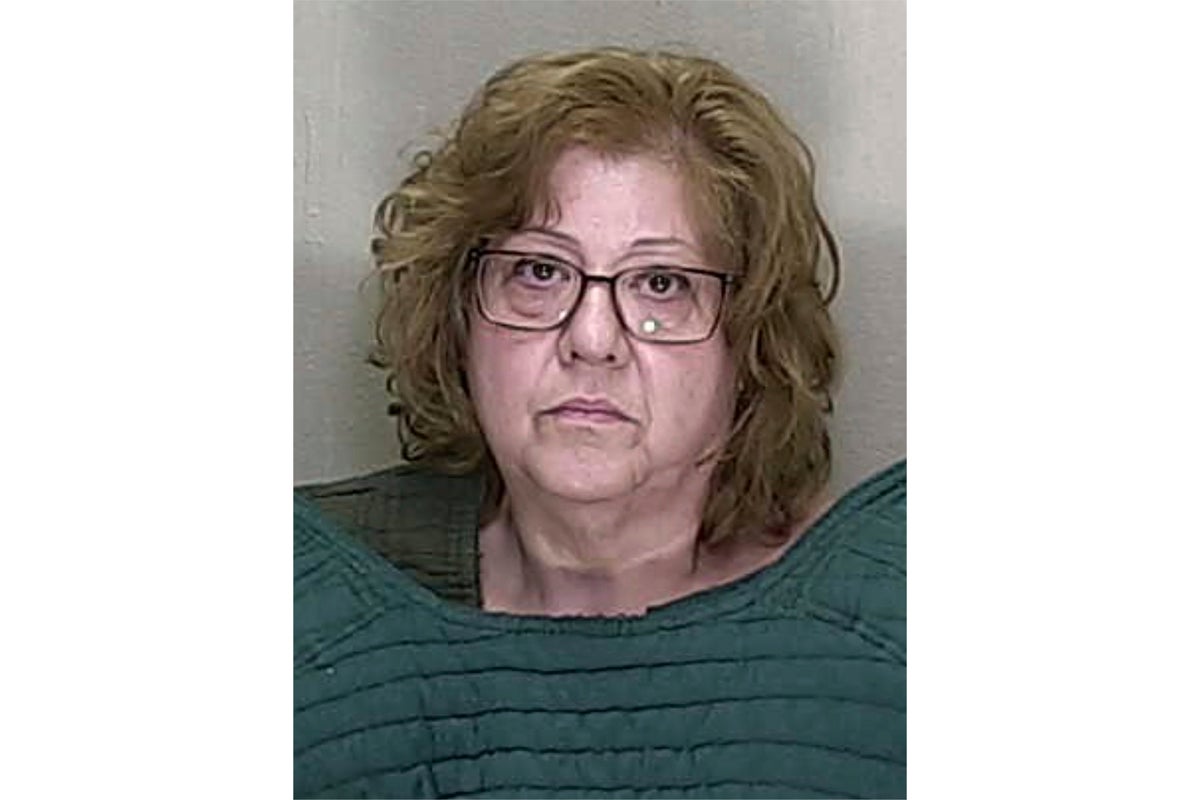 New body camera footage shed more light on a June incident in which a Florida woman shot and killed a mother of four while one of her sons watched a property dispute.
The footage, released Monday, shows earlier confrontations and police calls related to Susan Lorincz, a white woman charged with manslaughter for shooting Ajike Owens, who is black, in Ocala, Florida.
Clips from the Marion County Sheriff's Office show Lorincz's frequent calls to police in the months leading up to the June 2 shooting.
In an April 25 incident, he claimed Owens waved a "no trespassing" sign at him.
"I called because the woman across the street hit me with a sign," Lorincz says in the video.
Meanwhile, Owens said he moved the sign but did not hit the woman.
"I literally went and picked up the sign and as I was walking away I threw it away. I said I might as well go and buy a sign, it still doesn't mean anything," Owens told officers in a video.
In another section of the video, a child says that Ms. Lorincz was a "racist" who called neighborhood kids the n-word. The woman admitted to police that she had used racial slurs against children in the area in the past, according to a police report.
According to a June arrest report, Ms. Lorincz frequently complained that Ms. Owens' children were playing on a common grassy area in front of the woman's home, claiming it was private property, despite the fact that she was renting there.
Other body camera footage released in the case shows a police officer referring to Ms Lorincz as a "psycho" and Owens warning officers that the woman could have mental health issues.
The night of the shooting, some of Owens' children were playing outside the home of Mrs. Lorincz, an insurance agent.
The woman allegedly came out of her house and yelled, "Get out of my house, black slave," and threw a pair of skates at the children.
According to the Owens family, as the children ran away, one dropped an iPad, which the woman took.
Later, Ms. Owens walked to the woman's home with one of her children, and Ms. Lorincz allegedly shot the mother through the door, firing a single round.
Lorincz, who has been charged with first-degree manslaughter, told police Owens was pounding on the door and "everything started shaking and she thought the door was going to come off," which made the woman think: "Oh my God". , she's really going to kill me this time.'" The woman also told police that she bought the gun used in the shooting to protect herself from it after a disagreement with Owens.
When contacted by The independent, Lorincz's attorney offered no comment.
The defendant will be arraigned on July 11.