Booker talks about 'heated' confrontation when CP3 joined Suns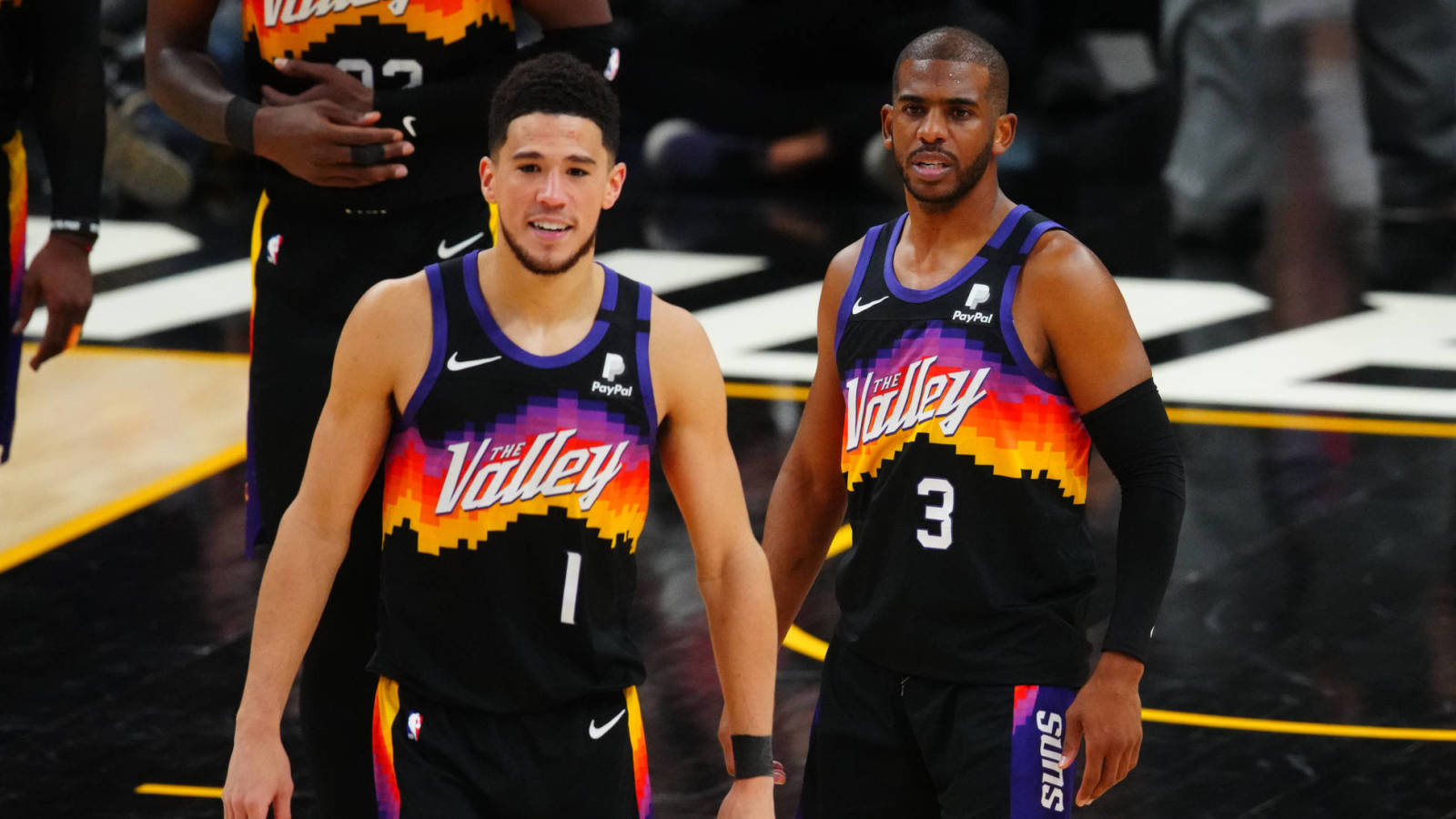 The Phoenix Suns have arguably been the best team in all of basketball this past season. Regardless of whether they ultimately win or lose the NBA Finals against the Milwaukee Bucks, what this group has done in the last year has been extraordinary.
One of the main reasons for the team's success has been the excellent camaraderie between franchise star Devin Booker and veteran Chris Paul, but things weren't always so easy. In fact, they were quite heated at first.
Earlier this week, Booker spoke about what happened when Paul initially joined the team last offseason.
"I used to try to get him to the post, every time he attacked me," Booker said. "So as we walked to the post, he would say, 'I'm not going for that, I'm not going for that.'
Things finally escalated.
"We were doing a 3v3 drill, and it was like survival of the fittest mindset," Booker continued. "I don't think it's really about throwing your hands, but you know the closest thing you can do without doing it."
At the end of the day, iron sharpened iron. Booker is having a career year, and a lot of that is down to Paul's influence.
Going to the NBA Finals, Booker is averaging 27 points per game on 44 percent from the field and 34 percent from shooting from beyond the arc, as well as 6.4 rebounds and 4.8 assists this postseason. He has quietly become a very well rounded player, and that's a big reason the Suns are where they are this season.
More importantly, he has also become a tremendously insensitive player. Nothing worries him.
That mental toughness will be vital for the Suns to capture their first franchise title this year.