Tributes are being paid to the three British citizens among the five men who died after the Titan submarine suffered a "catastrophic implosion".
British billionaire Hamish Harding's family described him as "a guide, an inspiration, a support and a living legend" after the company behind the voyage told crew members. "unfortunately they have been lost".
'True Explorers' – Who Was on the Titan Submarine?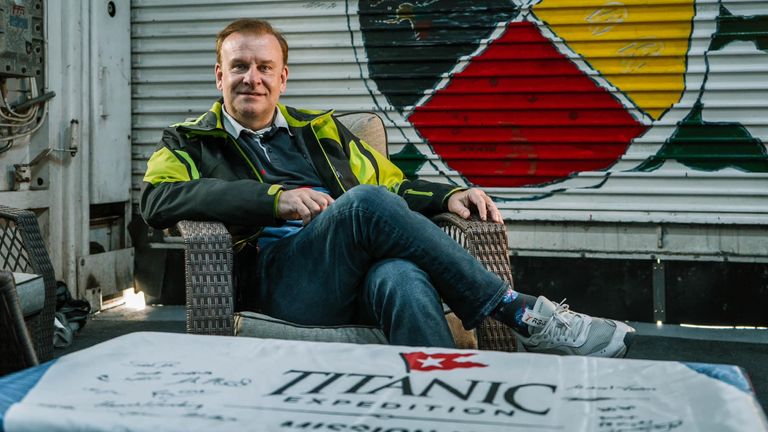 In a statement, Harding's family said they are "joined in grief with the other families who have also lost loved ones," and the 58-year-old will be remembered as a loving husband and dedicated father.
They added: "He was unique and we adored him. He was a passionate explorer, no matter the terrain, who lived his life for his family, his business and the next adventure."
"What he accomplished in his life was truly remarkable and if we can take any small consolation from this tragedy, it's that we lost him doing what he loved."
Some of Mr. Harding's accomplishments included winning a Guinness World Record for the fastest circumnavigation of the Earth through the North and South Poles by an airplane.
The adventurer also holds the world record for the longest duration at the full depth of the ocean by a manned ship, accompanied Buzz Aldrin to the South Pole and participated in a manned space flight.
Mr Harding's family said it will "leave a void in our lives that can never be filled" but added that the extensive search and rescue effort would have done him proud.
Read more:
What happened to the Titan submarine?
Ignored the expert's security warning in 2018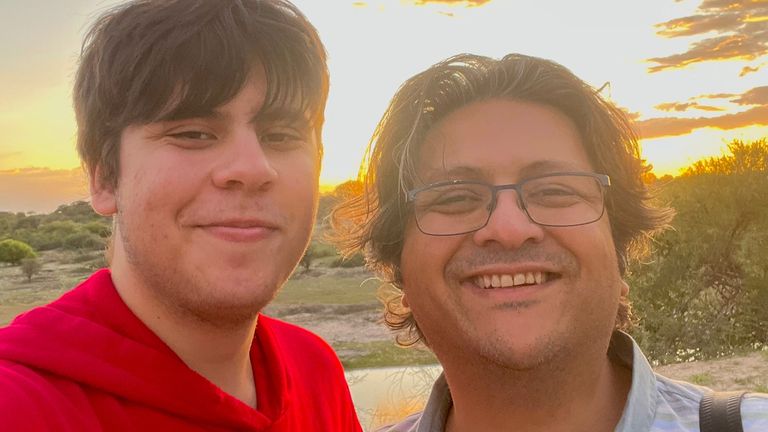 Relatives of Shahzada and Suleman Dawood, the other two British citizens on board, also issued a statement.
The father and son were members of one of Pakistan's most prominent families, and "a difficult period of mourning has begun."
His loved ones said: "We are truly grateful to everyone involved in the rescue operations. Their tireless efforts have been a source of strength to us during this time."
"We are also indebted to our friends, family, colleagues and supporters around the world who have supported us during our hour of need. The immense love and support we received continues to help us bear this unimaginable loss."
'Catastrophic loss of pressure chamber'

The Titan submarine ran into difficulties during its third voyage to the Titanic wreck, and OceanGate, which organized the expedition, confirmed the deaths on Thursday.
OceanGate founder Stockton Rush and French submersible pilot Paul-Henri Nargeolet were also on board.
A company statement said: "These men were true explorers who shared a distinctive spirit of adventure and a deep passion for exploring and protecting the world's oceans. Our hearts go out to these five souls and each member of their families during this tragic time." ". We are sorry for the loss of life and the joy they brought to everyone they knew."
OceanGate added that its employees were "exhausted and deeply saddened by this loss," describing it as "a very sad moment for the entire exploration community."
Rush's friend, ocean scientist Greg Stone, described him as a "risk taker" with a vision, while the company Nargeolet worked for said "the maritime world has lost an iconic and inspiring leader in exploration. deep water."
'Two of my friends are gone'

Rescue expert David Mearns knew Harding and Nargeolet personally.
In an emotional interview, he told Sky News that "his worst fears have now come true", and that he had been praying for a different outcome.
"Two friends of mine have left," Mearns said.
Both men were members of The Explorers Club, and in a statement, he said the five on board "will continue to inspire us in the name of science and exploration."
Another club member and friend of Mr Harding's, Mark Hannaford, said: "As explorers we are normally an optimistic bunch, and although there was little hope of survival, we strove to recover and save Hamish and his fellow travellers.
"But fate has not allowed that."