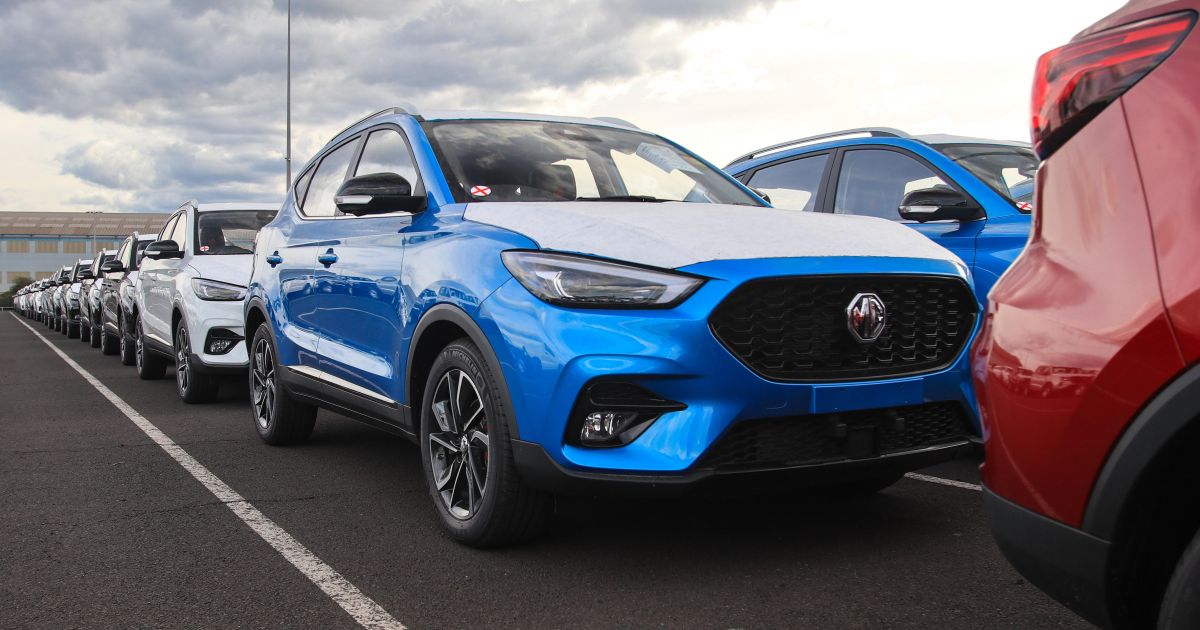 The improvement and expansion of Chinese auto brands are capitalizing on price increases and supply constraints that limit many competitors.
Not only are cars from GWM, Haval, LDV and MG cheaper than established players, there was also a ground escort – even though the country's supply chain is now under pressure.
More importantly, each new iteration of the model brings improvements that seem to win over cost-conscious or brand-independent buyers, no doubt aided by lengthy warranties.
Top of the pack is MG with 32,014 sales at the end of October, a year-on-year tally higher than Subaru (31,499) and enough to sit ninth overall.
Great Wall Motor combines its GWM Ute and Haval SUV brands, for a total of 14,892 year-to-date sales, ranking ahead of Honda (14,560) and Suzuki (14,432).
The respective growth figures this year are 183% and 274 percent year-on-year. Australia has subsequently becoming GWM's number one export market.
LDV is imported and sold by the separate Ateco company to MG, but globally it is another arm of SAIC Motor. This year it found 12,128 buyers, many trades and delivery factors.
If you add MG and LDV despite their separate Australian operations, that means SAIC Motor sold 44,142 cars this year, which would place it seventh between Mitsubishi and Volkswagen.
China has now become Australia's fourth largest source of automobiles, with Australians purchasing 61,953 vehicles produced this year by the four aforementioned brands, as well as some Volvos.
This does not include the Tesla Model 3, produced in Shanghai but not counted in VFACTS monthly reports. If we added Tesla, that count would be around 70,000.
Only Japan (302,221), Thailand (194,195) and Korea (121,817) are the biggest sources of cars now, with Germany pushed to fifth place out of 37,289 since the beginning of the year.
In terms of models, the MG ZS it is the best-selling small SUV of any brand. Its annual tally of 14,867 surpasses the Mitsubishi ASX (12,087), Mazda CX-30 (11,329) and Hyundai Kona (11.157).
MG also produces the best-selling, dated but economical light car MG 3, which this year found 11,545 buyers and 31.3 percent market share.
MG also does the country electric car number two by volume (ZS EV, behind Model 3) and plug-in hybrid (HS PHEV).
The growth of GWM is coming on the back of the Ute, having sold 5693 dual-cab 4x4s this year and captured a 3.5% segment share. In October it sold more than Mitsubishi Triton Other Volkswagen Amarok.
Haval's two crossovers: the smallest Jolion (2,843 sales, 2.7% segment share) and beyond H6 (2661, 2.1 per cent) – they are also growing at a knot rate.
The latter will do soon get a hybrid to take on the ubiquitous electrified Toyota RAV4, and probably a H6S. stylized with the elongated roof in vogue coupé style.
LDV is getting most of its impact in the light commercial space, occupying eighth place on the sales charts in this part of the market.
The T60 only the GWM follows, but the G10 van is becoming popular with contractors and this year has captured 11.1% market share in a van segment sitting at all-time highs.
What will come next from China? Look down.
MOREOVER: BYD Yuan Plus electric SUV blocked for Australia
MOREOVER: China's electric car Ora Cat 01 goes global
MOREOVER: MG wants attainable sports, luxury cars
MOREOVER: GWM plans for Big Dog, Tank 300, bold 2021 target
MOREOVER: Chinese electric car LDV T90 confirmed for right-hand drive