Corruption investigator shot dead in South Africa
A South African accountant investigating high-level corruption cases was shot dead along with his son.
Kloete Murray, 50, was the liquidator for Bosasa, a company implicated in numerous government contract scandals.
He also worked as a liquidator for firms associated with the wealthy Gupta brothers, who deny allegations of bribery.
The police will check if there is a link between Mr. Murray's murder and this corruption investigation.
Mr. Murray was shot dead by unidentified gunmen while driving in Johannesburg with his 28-year-old son Thomas, a legal adviser, on Saturday.
His son died at the scene, while Murray was taken to hospital and later died from his injuries, local media reported, citing a police spokesman.
According to South African media reports, the couple was driving their white Toyota Prado to their home in Pretoria.
Mr. Murray's job as a court-appointed company liquidator was to check the accounts of firms that had closed, recover assets and report any crime.
One such company was Bosasa, a government contractor specializing in prison services.
Zondo's landmark corruption commission concluded that the company extensively bribed politicians and government officials to win government contracts during Jacob Zuma's nine-year presidency from 2009 to 2018.
Mr. Zuma refused to cooperate with the investigation, but denied allegations of corruption.
In 2018, current South African President Cyril Ramaphosa said he would return a $35,000 (£27,300) donation from Bosasa.
The anti-corruption investigator found that he had misled parliament about the donation, but that the decision was rejected by the country's High CourtT.
Mr Ramaphosa also faced other allegations of corruptionwhich he denies.
Bosasa went into voluntary liquidation after banks closed its accounts.
Mr. Murray also worked as a liquidator for firms associated with the Gupta brothers. The Zondo Commission found that brothers Ajay, Rajesh and Atul tried to influence political and economic decisions during Mr. Zuma's presidency in a process known as "state capture".
The Guptas moved from India to South Africa in 1993 and owned an extensive portfolio of companies that had lucrative contracts with South African government departments and state-owned companies.
South African authorities is currently working on the extradition of the Gupta brothers from the UAE.where they were arrested to face trial.
They denied accusations of paying financial bribes to win contracts.
Banking giant UBS acquires smaller competitor Credit Suisse to avoid market turmoil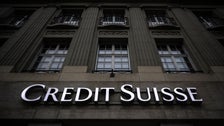 GENEVA, Switzerland (AP) — Banking giant UBS is buying its smaller competitor Credit Suisse to avoid further turmoil in the global banking market, Swiss President Alain Berset said Sunday night.
Berset, who did not elaborate on the value of the deal, called the announcement "very broad for the stability of international finance." The uncontrolled collapse of Credit Suisse will have unintended consequences for the country and the international financial system."
The Swiss president said the council agreed to guarantee a total of 150 billion francs liquidity for the 167-year-old bank, far exceeding the 50 billion (54 million Swiss francs) figure that was announced publicly. But this was not enough.
"We noted that liquidity outflows and market volatility have demonstrated that the necessary confidence can no longer be restored and a quick solution is needed to ensure stability."
Swiss Finance Minister Karin Keller-Sutter said the board "regrets that a bank that was once a model institution in Switzerland and part of our strong position could even get into this situation."
The combination of two of the largest and most famous Swiss banks, each with a storied history dating back to the mid-19th century, is like a thunderbolt on Switzerland's reputation as a world financial center, leaving it on the cusp of a single national champion. to banks. Part of the trouble that Credit Suisse has faced in recent years stems from a spy scandal that was commissioned by its executives to spy on a former colleague who defected to UBS.
Berset said the Federal Council – Switzerland's executive branch – has already been discussing Credit Suisse's long-standing difficult situation since the start of the year and has held emergency meetings over the past four days amid growing concerns about its financial condition, causing major swoons in Switzerland. its stock price and sparked the specter of the financial crisis of 2007-2008.
Credit Suisse has been designated by the Financial Stability Board, the international body that oversees the global financial system, as one of the world's systemically important banks. This means that regulators believe that its uncontrolled collapse will lead to unrest throughout the financial system, similar to the collapse of Lehman Brothers 15 years ago.
Many from Credit Suisse problems are unique and do not intersect with the weaknesses that led to the collapse of Silicon Valley Bank and Signature Bank, whose failures led to significant rescue efforts Federal Deposit Insurance Corporation and Federal Reserve. As a result, their decline does not necessarily signal the onset of a financial crisis like the one that occurred in 2008.
The deal ends a highly volatile week for Credit Suisse. especially on wednesday when its shares fell to a record low after its biggest investor, the National Bank of Saudi Arabia, said it would no longer invest in the bank to avoid violating rules that would come into effect if its stake rose by about 10%. .
On Friday, shares fell 8% to close at 1.86 francs ($2) on the Swiss exchange. The shares have suffered a long decline: in 2007 they traded at over 80 francs.
The current problems began after Credit Suisse said on Tuesday that managers had identified "materials" in the bank's internal control system for financial statements as of the end of last year. This fanned fears that Credit Suisse would be the next domino.
Although Credit Suisse is smaller than its Swiss rival UBS, it still wields significant influence, managing $1.4 trillion in assets. The firm has significant sales teams around the world, serves the rich and wealthy through its wealth management business, and is the principal M&A advisor to global companies. Notably, Credit Suisse did not need government bailouts in 2008 during the financial crisis, while UBS did.
ECB President Christine Lagarde said that during the financial crisis, banks "are in a very different position compared to 2008", partly because of more stringent government regulation.
Teenager's body found dead outside Murdo's home to be exhumed | Alex Murdo
Two weeks after South Carolina lawyer Alex Murdo was convicted of the brutal murder of his wife and son, the body of a teenager found dead on a country road near the scene of the murder six years earlier is now due to be exhumed.
Sandy Smith has confirmed that the remains of her son Stephen, who was 19 at the time of his death, will be subjected to a private autopsy after a GoFundMe campaign raised $43,000 to pay for the exhumation.
"It's Steven's Year", Smith told NBC News and thanked the donors for "not letting Stephen's story be swept under the rug."
The death of Stephen Smith has long puzzled South Carolina investigators, who reopened what was initially thought to be an accident last year after Murdo, 54, was charged with the murders of his 52-year-old wife Maggie and 22-year-old son Paul. last year
Murdo's trial for these murders captured the imagination of America – and the world – with its violence played out against the corrupt politics of small-town rural life in a dramatic piece from Deep South Gothic.
But the two murders weren't the only deaths in the Murdo family circle, as the legions of online investigators involved in the lawsuit, along with numerous documentary makers, handled other clan-related cases.
The coroner's report at the time of Smith's death found that he had a "protective wound" on his arm and a murder investigation was launched. But the medical examiner wrote in the report that Smith's cause of death was a blow to the head with a car mirror.
After Murdo was arrested on murder charges, South Carolina law enforcement agents, or Sled, said their investigation sparked an investigation into other mysterious deaths linked to the Murdo family.
State investigators said they were opening an investigation into Smith's death "based on information gathered during the double homicide investigation." They said last week that they had "made progress" on the investigation into Smith's death and that it "remains active and ongoing."
Smith's body was found 15 miles from the Murdo estate, known as the Moselle. Questions were raised after it was noted that he was found in the middle of the road, far from where his car ran out of gas, and that he was still wearing loose-fitting sneakers, inconsistent with a violent car collision.
Separately, South Carolina Highway Patrol investigators said they had received intelligence that Buster Murdo's son may have been involved.
Buster and Smith reportedly graduated from the same high school in 2014. According to reports, the traffic police report on Smith's death contains interviews suggesting that Murdo's eldest son be questioned.
Some have claimed that Smith, who was openly gay, and Buster were in a relationship. ABC 4. No member of the Murdo family has been directly identified as being involved in Smith's death.
"We believe it is critical to seek a new target – an independent exhumation and autopsy – and we are launching justice for Stephen N. Smith with this immediate goal in mind," Sandy Smith wrote on her fundraising page.
"We need a new, unbiased look at his body and an accurate, fact-based determination of the cause of his death. There was no debris on the road, and his injuries did not match the collision, "she added.
Other deaths in the orbit of the once-powerful Murdo family that are currently being looked at more closely include those of family housekeeper Gloria Satterfield and 19-year-old Mallory Beach, both of whom died in a 2019 boating accident linked to Murdo's murdered son Paul.
State investigators also said they would exhume Sutterfield's body as part of the investigation.
Lawyers for convicted murderer Alex Murdo announced last week that they plan to appeal his convictions and life sentences over the June 2021 deaths of his wife and son. The notice of appeal made no arguments.
Politics of Viola Davis's Oscar comment about "the only profession that celebrates what it means to live life"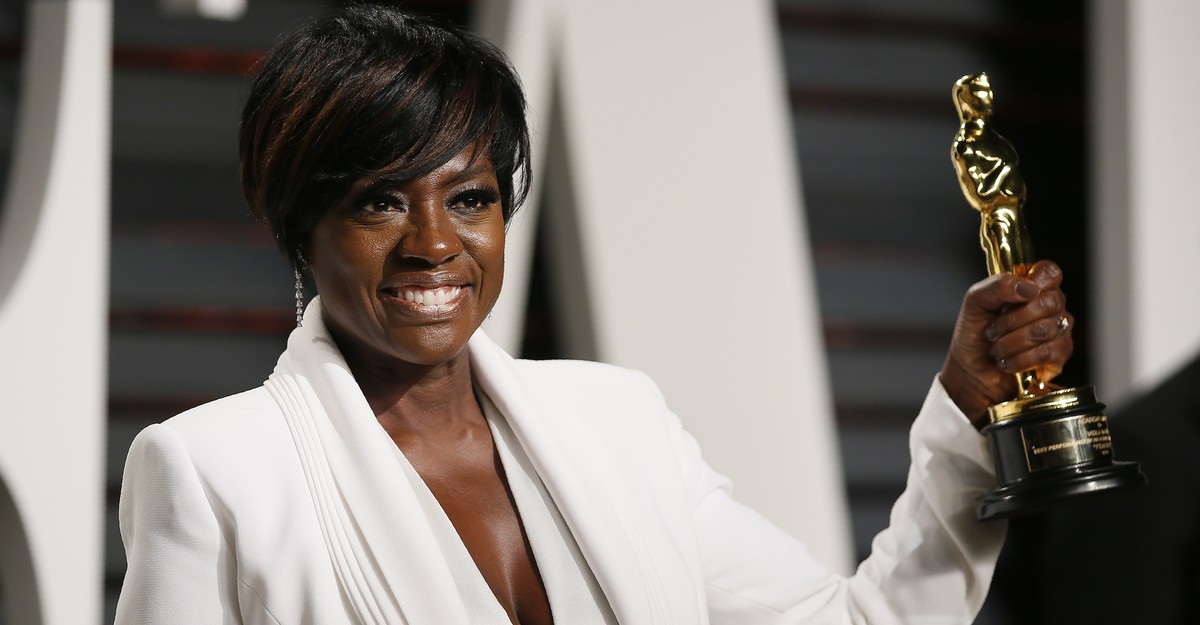 Yesterday, I praised Viola Davis' Oscar speech for being memorable without being overtly political—for simply talking about her work in a touching and well-written way. Twitter quickly let me know that I missed something. On social media and on conservative news sites, Davis' speech actually sparked outrage.
Explaining that she believed her mission was to "unearth… the stories of people who dreamed great things but never made those dreams come true, people who fell in love and lost," Davis said:
I became an artist – and thank God I did – because we are the only profession that celebrates what it means to live life.
This statement became one of the points of discussion of the right Internet after the Oscars ceremony. "Art is beautiful; art enriches; art can connect us to each other," writes Ben Shapiro. V daily wire. "But the sheer arrogance of declaring that artists are "the only profession that celebrates what it means to live life" is simply amazing. How about doctors? What about stay-at-home mothers who help shape lives rather than pursue their own career interests? How about undertakers? How about if almost everyone in a free market economy gives themselves to others to improve life?
Variations of this sentiment have ricocheted online, with Davis sometimes being misquoted as saying that only "actors" celebrate what it means to live life, or worse, are the only ones who "know" what it means to live life. .
Do people have the right to be offended? Did they say that artists are better than everyone else? If you read her words literally, in the context of her speech, and give her the slightest benefit of doubt, it's hard to see the backlash against Davis as anything but a symptom of our overblown culture wars.
Everyone "celebrates what it means to live life" in their own way, but for whom can this be the main function of their profession? Artists, definitely. The clergy, perhaps. Doctors Keep life, not to glorify them, and it does not humiliate them if they talk about it. Stay home parents help others, and Davis might even agree that it is more noble, important and necessary than "glorifying" the meaning of life.
Her point was simply that artists have a unique role to play in telling stories about the human experience and that she is glad to be a part of it.
Of course, she could have edited herself to be less controversial, though perhaps less interesting., statements. If she had simply said, "I became an artist—and thank God I did—because we are celebrating what it means to live life," the complaints might have been more difficult. The word "one" emphasizes the special feature of the artists, but it is also a whistle for anyone who has a strong resentment of Hollywood elitism and condescension. And there has rarely been a better time to express such outrage than now.
On the right, reflective aversion to the entertainment industry has taken on a new dimension under Donald Trump. during Fox and friends after Oscarthe confusion that la la country Wrongly declared "Best Picture" Steve Doucey called "Hollywood got the election wrong, and last night Hollywood got the Oscar wrong." Guest Tucker Carlson agreed, but added that Moonlight "should have won" because that's what the moralizing, politically correct establishment wanted. Yes, the Oscars were both a disaster out of touch with reality and a cunningly rigged game.
Donald Trump interpreted the Academy's failure in his own way: "I think they were so focused on politics that at the end they couldn't come together," he said. beardas if the accountant of PricewaterhouseCoopers, who handed Warren Beatty the wrong envelope did so because he cursed too hard at Kimmel, who tweeted the president "are you okay?"
Liberals may moan when Trump attributes a logistical error to his critics. But of course, both sides today see a lot of politics in entertainment: see below. all takes do like Dusi and compare the end of the Oscars to election night.
To many viewers on Sunday, Davis's speech was remarkable in that she almost went beyond the partisan strife and just spoke passionately about acting. But one word – "only" – was enough to make it a culture war litmus test. Maybe she wanted to argue about the place of art in society, or maybe she just portrayed her profession as she really sees it. In any case, it was a defiant move in an age where artists are increasingly being held to the same standards as candidates for office: they are expected to choose their words not for truth, but for politics.