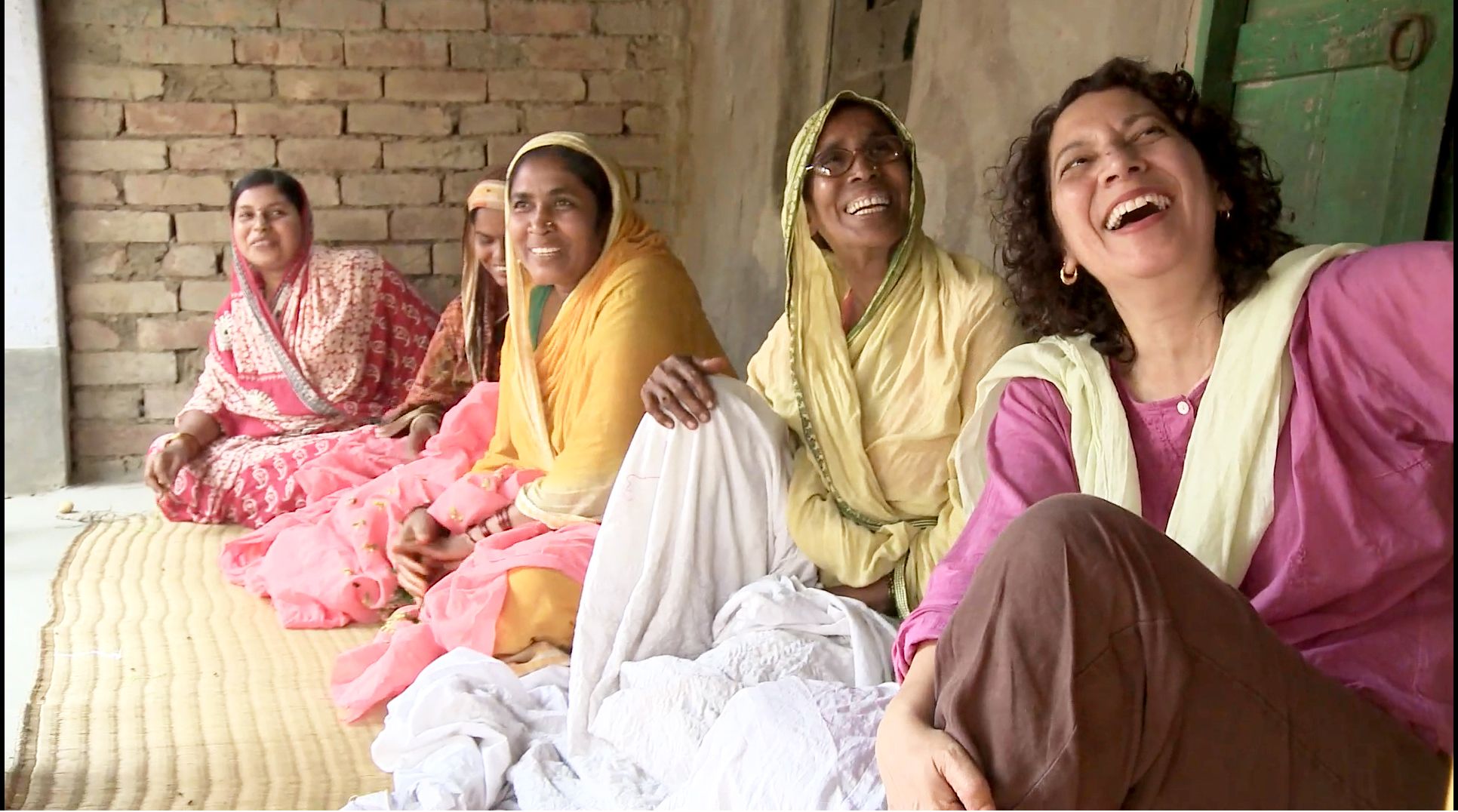 Kavery Kaul is a director and founder of Riverfilms. she was badorned in India and is based in the United States His works have been shown at DOC NYC, Telluride, London, Rotterdam and Sydney, among other major festivals. His short documentary "Cuban Canvas" was nominated for an Image Award and selected at the Margaret Mead Film Festival. Fulbright Fellow's 2014 documentary "Long Way from Home" was a Threat, Time Out and Booklist Critic's Pick film.
"The Bengali" begins screening at the DOC NYC Film Festival 2021 on November 13th. The festival runs from 10 to 28 November.
W&H: Describe the film in your own words.
KK: "The Bengali "takes the viewer on an unlikely quest when African American author Fatima Shaik travels from her hometown of New Orleans to a part of India where no American has ever gone. His grandfather, Shaik Mohamed Musa, e [a number of] other South Asians in the late 19th century married African American women. Fatima is a granddaughter of this vibrant cultural tangle.
In India, she searches for her past, her descendants and the truth in the stories she grew up with.
W&H: What attracted you to this story?
KK: I was born in Calcutta and moved to the United States at the age of six. My late mother told me that there were Indians who had come here long before us. As a history teacher, he knew that ours was a missing chapter in the narrative of race, culture and immigration.
I had heard that men from India arrived in the United States in the late 19th century, before the Asian Exclusion Act of 1924 prohibited Indians from entering the United States. On the east coast, they were welcomed into the African American community, where they married and built families in an America that kept them all at a safe distance.
"The Bengali" claims that past of our Indian diaspora. It reflects the many global migrations that shape our world. And the cultural blend that often comes out of it.
It's up to directors like me to take audiences across borders. Telling stories that unite our diverse communities through a genuine exploration of ways of thinking that often arouse distrust of the unfamiliar. Because we ourselves have been the strangers, [it is important] insist on being heard and seen.
W&H: What do you want people to think about after watching the movie?
KK: I don't want to tell people what to think. All of my films have many layers, multiple threads, that I weave together as a director. "Bengali" is no exception. It tells a story that resonates with different people, for different reasons. Each spectator will take away what moves him, what touches him.
I know that black and brown immigrant populations are continually pitted against each other, but in reality our communities have a long history of meaningful associations. I hope "The Bengali" makes these connections stronger and even more relevant.
I want the whole audience to hear the laughter of Fatima and the women of the village. Filming in the American South and a South Asian village on the other side of the world, I want to give viewers the chance to walk in the shoes of someone they may never meet. And discover the family they never expected. Creativity can take viewers on a surprising and satisfying journey of discovery.
W&H: What was the biggest challenge in making the film?
KK: From the start, funding was impossible to obtain. Despite the large scope of the project, I have been told several times that it was "a little story that had no audience". Most of the lenders seemed to think that if they didn't know this story, it didn't need to be told. Nobody would like to see it.
But we all go to the movies, whether we are women, or from South Asia, African American or another ethnicity. We are a large audience. Also, I know that the universal can be found in a specific story. I am an immigrant. We immigrants bring with us the rhythms of our way of life, the colors of the world we come from. Let's take the possibilities it has to offer from our new world. This is how we make progress.
In someone else's grandfather, you can see yours, regardless of their skin color.
On the ground, when I told people in New Orleans and India about the film, they were surprised they didn't know this story and were thrilled to see it told. They wanted the world to know this unrecognized past. It is their support that has helped me face the grim and overwhelming challenges posed by those who did not see it that way.
W&H: How did you finance your film? Share some information about how you made the film.
KK: This film was hardly funded. It has been a long and arduous journey. I am very grateful for the Fulbright Fellowship which allowed me to spend time in India developing the project and shooting there. It came at a time when I was just starting to wonder how I could make it work.
The rest was patchwork work through a combination of institutions and individuals.
W&H: What prompted you to become a director?
KK: I was lucky enough to spend my youth years in places where there were few people who, even then, thought outside the box. A "bizarre" Harvard professor started an entire class on Indian director Satyajit Ray's films. There were only six of us in the class, but it was all for the best.
New Yorker Films visionary Dan Talbot has brought films such as Sarah Maldoror's "Sambizanga" to the big screen. It was one of the first films directed by a woman in sub-Saharan Africa.
These films told stories that opened doors and crossed divisions. They captured the heart and involved the mind and inspired me to become a director. I still go back to them to keep moving forward. My work is also character driven because I believe that people are at the center of every story – and stories shape our beliefs, our way of life and our perspectives on the world.
W&H: What is the best and worst advice you have received?
KK: I learned how to direct by spending a few years as a film editor. In those days, I remember Mike Nichols once said, "When you make a movie, if it works, do it." It was a time when documentary makers had many rules on form and content. I'm so glad it changed. You have to let cinema be a process that may not always be explainable, but always magical.
The worst advice came in a meeting when I asked if we could get started. I was told very scornfully that we would have to wait for the director to arrive. I was shocked. But not enough to listen. I didn't take the advice. I was the director. A woman. Of color. The director. So I said, "Well, let's get started then."
W&H: What advice do you give to other directors?
KK: Cinema allows me to give a voice to the world as I see it. It is my answer to those who would prefer me to remain invisible.
So believe in yourself, keep your passion and determination.
The question has often been asked: if a tree falls in a forest and there is no one to hear it, does it still make a sound? Our films make sound. We have our voices. It is others who need to hear it.
W&H: Name your favorite female movie and why.
KK: There are many films directed by women that I count among my favorites: "36 Chowringhee Lane" by Aparna Sen, "Yuli" by Iciar Bollain, "Cléo de 5 à 7" by Agnès Varda, "Clemency" by Chinonye Chukwu. They all have to be mentioned because we can't let there be only one female director in our world.
"36 Chowringhee Lane" was Indian actress Aparna Sen's directorial debut in 1981. It is the story of an Anglo-Indian woman in post-independence India, deceived by the false friendship of a young couple. It is a wonderfully direct and acted, very tender portrait that weaves intricate themes of belonging, loneliness and aging through the eyes of a woman.
"Yuli" by Iciar Bollain tells the story of the legendary dancer Carlos Acosta. As a director, he cuts the surface to capture the rawness of his early years and the conflicts of race and culture, later when he becomes the first black member of the Royal Ballet. And he knows how to make the dance sequences draw the viewer into Acosta's passion.
Agnès Varda's "Cléo de 5 à 7" was built more than 50 years ago. Her opening tarot reading sequence is such an intriguing and troubling window into the main character's personal health issues, as well as an introduction to a broader look at how women are perceived.
W&H: How are you adjusting to life during the COVID-19 pandemic? Are you maintaining creativity, and if so, how?
KK: COVID-19 has been a shocking and never-ending period of isolation, as well as a period of personal and professional uncertainty for all of us. I appreciate Zoom and WhatsApp, but I miss in-person contact with friends and family, far and near.
Creativity was a refuge during the pandemic. I was able to work on new cinematic ideas and write a lot. I'm lucky that I can disappear into that unreal world and run away for a while [from] the threats of the real world.
W&H: The film industry has a long history of under-representing people of color on screen and behind the scenes and reinforcing – and creating – negative stereotypes. What actions do you think should be taken to make it more inclusive?
KK: There has to be a shift in mentality before actions can have lasting meaning. There must be room for different stories. An awareness that "different" directors bring other much-needed perspectives on what stories need to be told and how.
In my films, I introduce viewers to people they might otherwise never have met, or who might even feel comfortable meeting normally.
As a child, I found myself in a strange, new world where people looked at samosas with suspicion. Today, chicken tikka masala is a favorite, and basmati rice is sold in supermarkets. So this is a small step forward, but this is progress. And believe me, food is a serious indicator of transformations in the popular imagination.
But in my experience, you can find genuine curiosity in the field. It doesn't always reach the top. The documentary world and the film industry would need to develop their own genuine curiosity – about different voices and another gaze.
We need new stories that break away from the conventional victory of good over evil. We need stories that capture all the nuances that color people's real life. For some of us, this means stories that embrace who we are rather than perpetuating who others think we are or want us to be.
There is room for all of us if there is a willingness to recognize that there is something to be gained from the stories that have yet to be told, because it is those "different" stories that enrich our lives and broaden the cultural landscape.