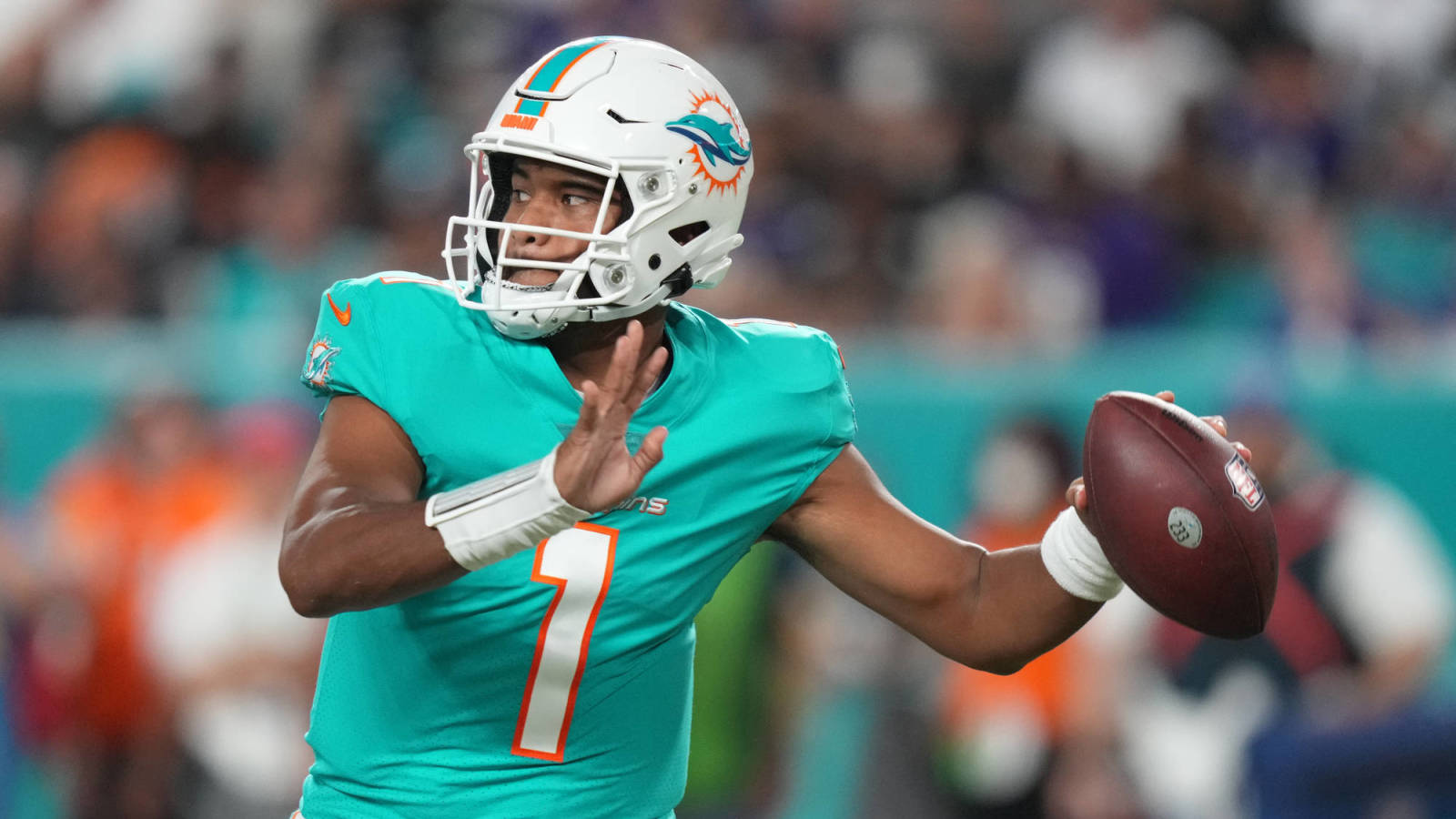 Miami Dolphins quarterback Tua Tagovailoa hasn't started the last two games due to the fracture on the middle finger of his throwing hand, but was called into action for last Thursday's victory over the Baltimore Ravens after backup Jacoby Brissett injured his knee in that race.
Of Marcel Louis-Jacques of ESPN, Miami head coach Brian Flores told reporters on Monday that Tagovailoa is on track to start next Sunday's match at the 2-7 New York Jets.
"It's definitely limited, there's definitely a bit of discomfort," said Flores of Tagovailoa, who compounded the problem against the Ravens but managed to finish the match in Brissett's place. "He hit his finger again, so we just have to monitor him as the week goes on."
Tagovailoa undoubtedly had some tough times against the Ravens, but he completed eight of 13 passes for 158 yards. The second-year pro also added a running touchdown towards the end of the fourth quarter of Miami's second consecutive win that took the club to 3-7.
Brissett's status for the Jets game is unclear at the moment, as Flores said the veteran is "day to day" but has nothing to do with anything "serious" regarding his knee.