Drive and positivity during company closure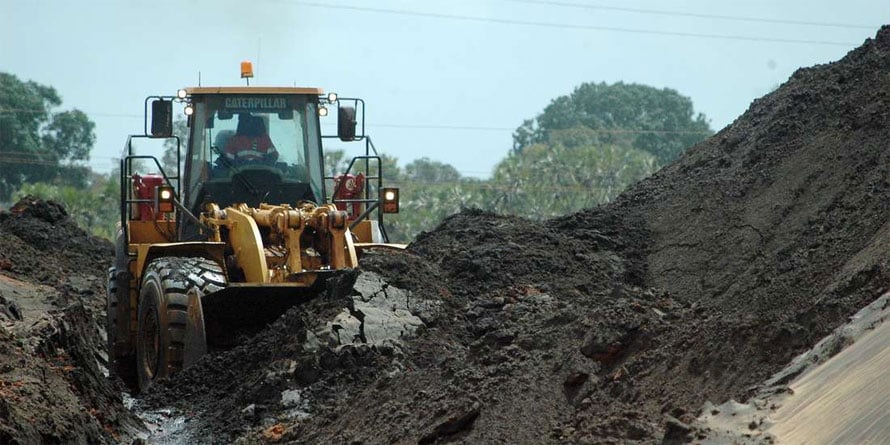 Personal finance

Drive and positivity during company closure
Monday 02 August 2021

A company will rarely close when it has a great team that continually exceeds expectations and is heralded globally as a success story in its field.
However, this is the case with Base Titanium Limited (Base).
Base is a mineral sands mine operating on the southern coast of Kenya since 2013.
When a company closes its doors, it is usually sudden and associated with poor management. A company will rarely close when it has a great team that continually exceeds expectations and is heralded globally as a success story in its field. However, this is the case with Base Titanium Limited (Base).
Base is a mineral sands mine operating on the southern coast of Kenya since 2013.
As the largest mine in Kenya, it has been and continues to be a great success, contributing around 65 percent of Kenya's mineral production value. It is one of the South Coast employers and directly employs more than 870 people, of which more than 98 percent are Kenyans and 66 percent from the Kwale region.
Base had originally projected a mine life of 13 years.
However, having a team that continually innovates and improves processes, along with reducing the quality of the mine's ore, has meant that its life will be shorter, based on current data, it will close in the next one or two years.
Of course, Base is actively working to extend the life of its operations through its near-mine and regional exploration programs, but there is no guarantee that this will happen before current resources are depleted.
Throughout his tenure, Base has worked hard to create a positive work experience for all members of his team. The focus has been on safety, well-being, learning, and job satisfaction.
Our success has been formally recognized through the Kenya Employers Federation, the Employer of Choice Awards, and our internal benchmarks, which include low turnover, a large number of training hours, excellent safety records, increased diversity and promotion of Kenyans to leadership roles.
Our challenge now is to build mechanisms that will help maintain momentum, motivation and positivity for the next one to two years so that optimal operations are maintained and post-mine activities are completed safely as planned.
Overall, we must ensure that our global employment brand is maintained and that Base's legacy in Kenya is positive.
The question we must ask ourselves is, can this be done? Can we continue to take employees on their journey so that when they leave Base, they feel that their work experience from start to finish was positive and that they have a "Life after Base"?
Can we devise strategies that continue to support business imperatives but also allow employees to begin mentally and logically preparing for their departure while still giving 100 percent to their work, even with a year or two to go?
We believe so and we launched our program called Life After Base – Planning for the Future in May 2021. It is an evolving program that will be refined with input from staff over time. The key components will consist of:
1. Communication: transparent and frequent
There was concern about sharing information with staff, saying out loud and in print that the mine would be closed: how would they react, would they continue to push, would they leave? Knowing our team, considering our values ​​and remembering how we have operated throughout our mining life, we felt that we needed to provide as much information as possible as soon as possible.
They had the right to internalize the closure so that they could begin their preparations and make some decisions. This was not just a business trip, but also a personal one.
To date, no one has left their job due to communication and, more importantly, everyone is still working as hard as usual.
2. Focus on financial planning and debt management
To help employees get their finances in shape, we have hired a Kenyan company specializing in financial management to run some courses to help employees think about what they need to do over the next two years to make sure they are They are in a good place to support you financially. whatever they choose to do when they leave the base.
Since the announcement of this training, there has been a bit of a buzz on the site. People are already thinking and planning, which is great, as it means that we are achieving the goal of people starting to take a part in their future.
3. Certificates of training and recognition of learning (RPL)
This is a step that employees have identified as critical to their preparations to re-enter the job market. Base has its center of excellence and has delivered thousands of training courses since 2013 covering both technical training and soft skills training. When it makes sense, we will provide certificates for all internal courses.
We are also working with a number of external stakeholders to determine which skills can be assessed and formal external certification obtained. This includes participating in a government trial for RPL.
4. Transition training
As people will have different paths after Base such as retirement, new job, own business among others, we will hire an outside consultant to run some focus groups to collect employee input. From here, we will design or outsource the development of courses to meet these needs.
The focus groups will begin later this year and the transition training will take place at least 12 months after the final closing date.
5. Relocation / employment center
We believe that our well-trained and efficient workforce would be an asset to any employer. As a means of encouraging employees to stay, we hope to work with other employers to help employees pursue potential opportunities that would align with their demobilization dates.
Our ambitious goal is to establish an on-site job center, including organizing a career fair for employers. The plan is for this to begin approximately six months after the final closing date.
6. Celebrate
We will continue to celebrate our operational achievements, including key business milestones. Base is known for throwing a good party for staff and their family and our plans include a grand party at the end to recognize and celebrate all of our great accomplishments throughout the years.
Some of these strategies are already in play. We begin the communication process, hire the financial management trainer, and are in discussions with the consultant to lead our focus groups and organize the transition training and outplacement center.
Our greatest hope is to extend our mining life in Kenya and a great effort is being made to achieve this. However, there is no certainty: in the worst case, we close in one or two years and our staff feel prepared and ready to face life after the Base.
At best, our operations are expanding and employees still feel like they are being given skills to cope with the future. Either way, we retain our resources, we continue to meet stakeholder expectations, and our workforce remains engaged.