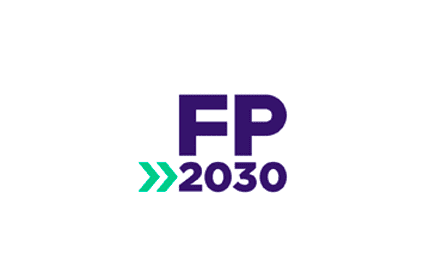 The FP2030 Performance Monitoring and Evidence Working Group offers a Volunteer Professional Development Scholarship for young professionals in the field of family planning measurement. Young fellows will attend PME working group meetings, work on future workspaces / activities in small groups, and grow professionally in the field of global family planning measurement. Young fellows will be able to communicate with all members of the PME working group and the FP2030 team to build networks and expand leadership in this field. The Youth Scholarship is a rotating venue of the PME working group with a two-year term.
The young fellows of the PME working group are responsible for:
Provide technical and strategic advice in their areas of expertise. Sharing your specific global health knowledge and experience based on previous employment or graduate school experience.
Work for the alignment of stakeholders in their respective spheres of influence, including youth stakeholder groups.
Promote FP2030 principles and activities while attending meetings, collaborating with mentors and networking with all PME WG members.
Collaborate with their communities of practice, build relationships and encourage engagement with the FP2030 movement, particularly within their organization.
Serve as a contact person for your organization / institution and share the knowledge gained by the PME working group with your professors and colleagues.
Main qualifications:
Be under the age of 30
Currently enrolled or graduated within 2 years of a PhD or DrPH degree program related to global health, public health, demographics, etc.
Have 3-5 years of work and / or study experience in comprehensive family planning and sexual and reproductive health measurement.
Have a strong understanding and interest in the Partnership and Family Planning 2030 Measurement Agenda, such as the FP2020 Headline Indicators, the FP2020 Results Framework and the Annual Progress Report.
Demonstrate a broad range of technical skills, experience in analyzing quantitative or qualitative data, and thematic skills in the areas of the FP 2030 Measurement Agenda.
Demonstrate professional English proficiency. Please note that the working group's activities are conducted in English.
Candidates will be examined with an eye to technical competence and institutional representation, also looking for geographical diversity (both in terms of university affiliations of the fellows and of origin), gender diversity and the representation of traditionally under-represented groups. Students or recent graduates from Africa, Asia or the LAC region are encouraged to apply.
The Youth Scholarship is a voluntary position with the PME working group and FP2030 will aim to provide a salary for the students. However, we cannot confirm this at this time. We will confirm this possibility with selected young fellows in 2022. We encourage those who would need a salary to participate to apply again.
The application will close on December 13, 2021. Selected young fellows will be notified in early 2022 and invited to attend the PME Spring Working Group meeting.
Related