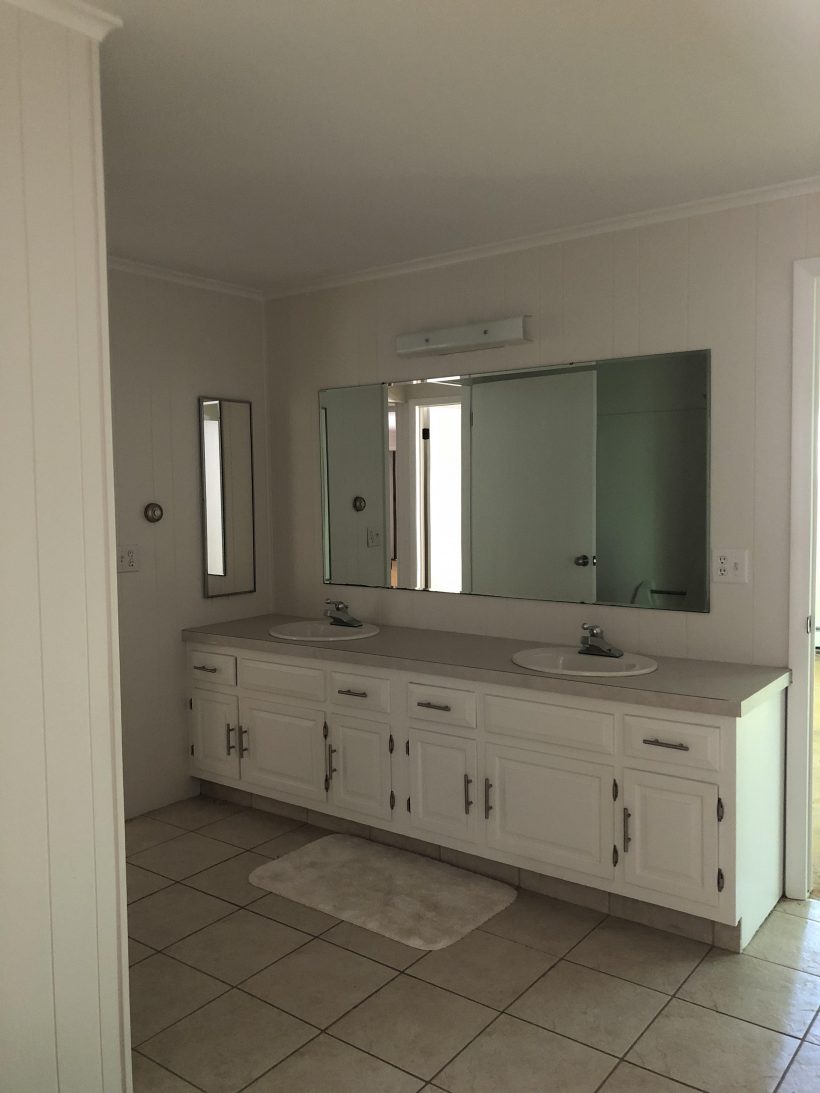 Modern minimalists on the hunt for home design inspiration are probably experts in Instagram by Sarah Sherman Samuel. The designer and influencer page is filled with striking scenes that stand out in the internet's sea of ​​homogeneous home decor. Samuel's style might seem simple at first, but the careful layering of colors and patterns creates something truly unique. And while the designer usually sticks to soothing, natural hues, Samuel has just unveiled a boldly renovated guest bathroom in his Michigan home that takes his effortless looks to a Parisian level.
The goal: a guest bathroom that could transport visitors to a boutique hotel, a project that also allowed Samuel to have some fun. We're talking about a stunning checkerboard lined space with fixtures finished in a Champagne bronze (warm, but not too shimmery). The undeniable focus, however, is the large size Allied Maker applique surrounded by marble – not even the freestanding bathtub could compete.
The project also offered Samuel the opportunity to finally incorporate his line of doors and drawer fronts with semi-finished products by hand. They make semi-custom cabinet doors for IKEA cabinets and are probably the common denominator behind your favorite kitchen inspiration on Pinterest (the company has worked on past projects with Karlie Kloss, Emily Henderson, Athena Cauldronand Justina Blakeney).
We spoke to Samuel about the design process, the inspiration behind his bold choices, and advice for aspiring bathroom restorers who want to make their space interesting, but not too overwhelming.
You say you want the guest bathroom to have a boutique hotel feel. Are there any destinations you have been inspired by?
Sarah Sherman Samuel: I was inspired by my travels to Paris: the special touches in a Parisian café and the classic motifs of the checkerboard pattern.
Allied Maker's oversized score is incredible. Do you have a favorite feature of the space?
The wood touch of the applique is so cute and the marble accent around that applique makes that focal point my favorite feature.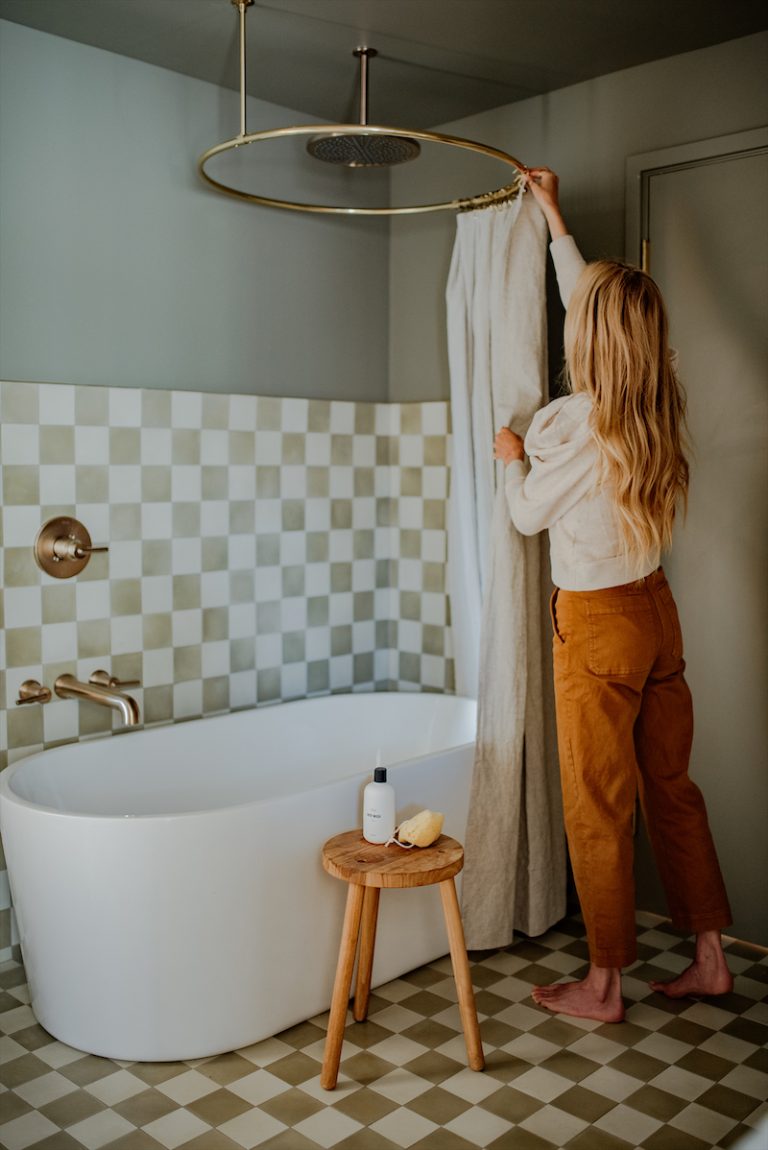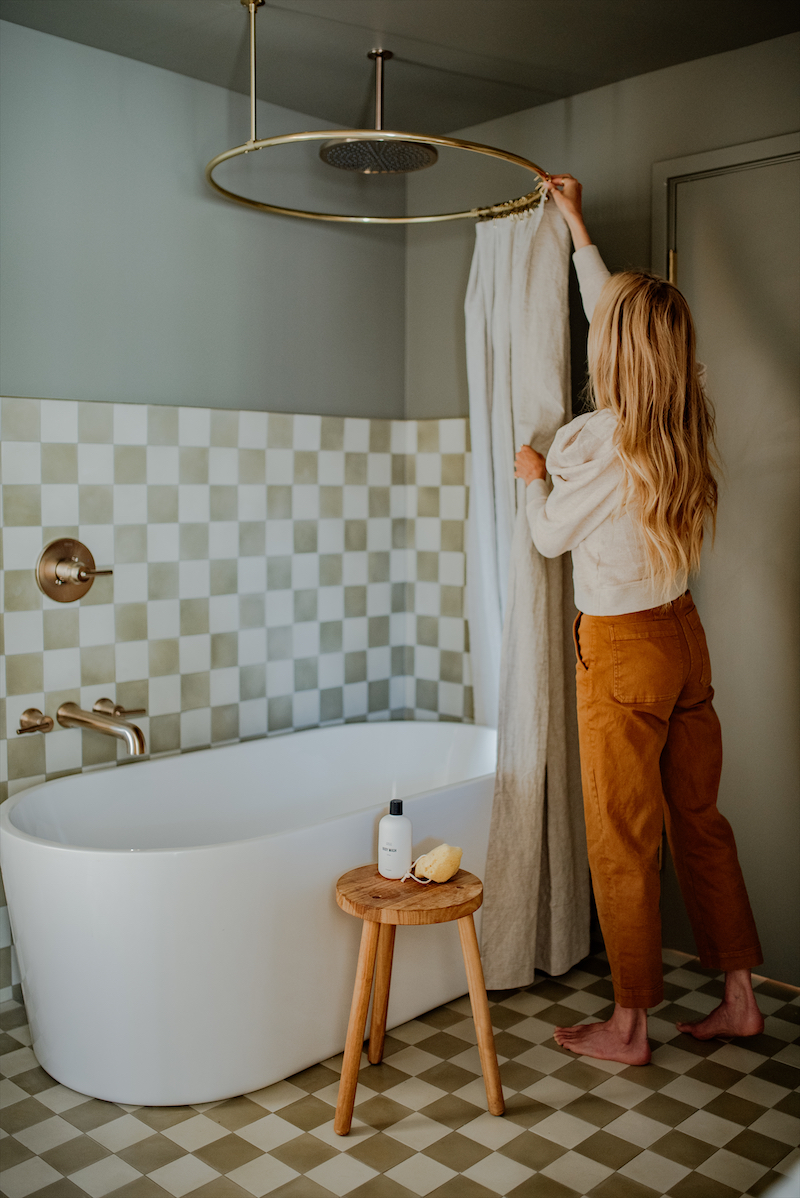 What are some items that you always make sure the guest bathroom is stocked with when visitors have passed?
I like to leave a pitcher of filtered water with glasses, freshly washed towels, and bath salts for soaking.
I love how bold the color is. For those who want to try something beyond neutral, would you recommend designing the guest bathroom?
I wanted to highlight the Desert Gray color from my Semihandmade collection (it was my first time using my Quarterline collection), and I matched it with the paint color and used it on the ceiling, door and trim to get really bold. Being a guest room, since it's not a room you use every day, you can go a little bolder and have more fun with the design.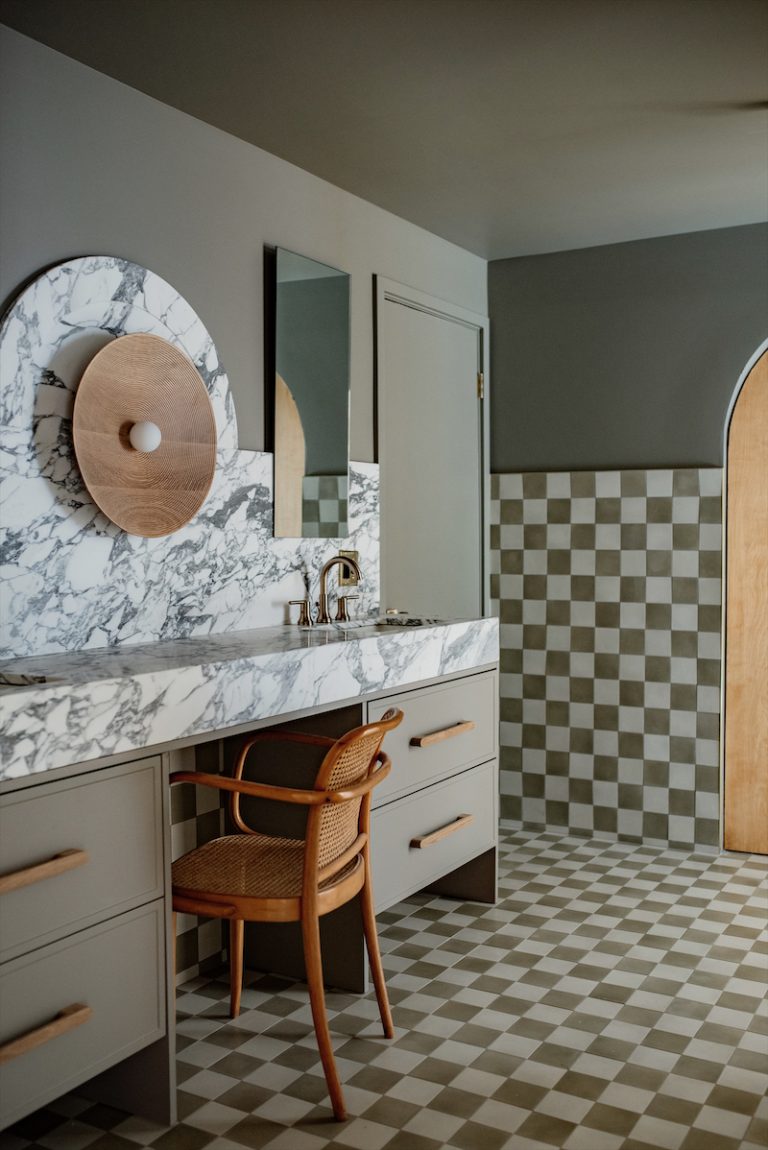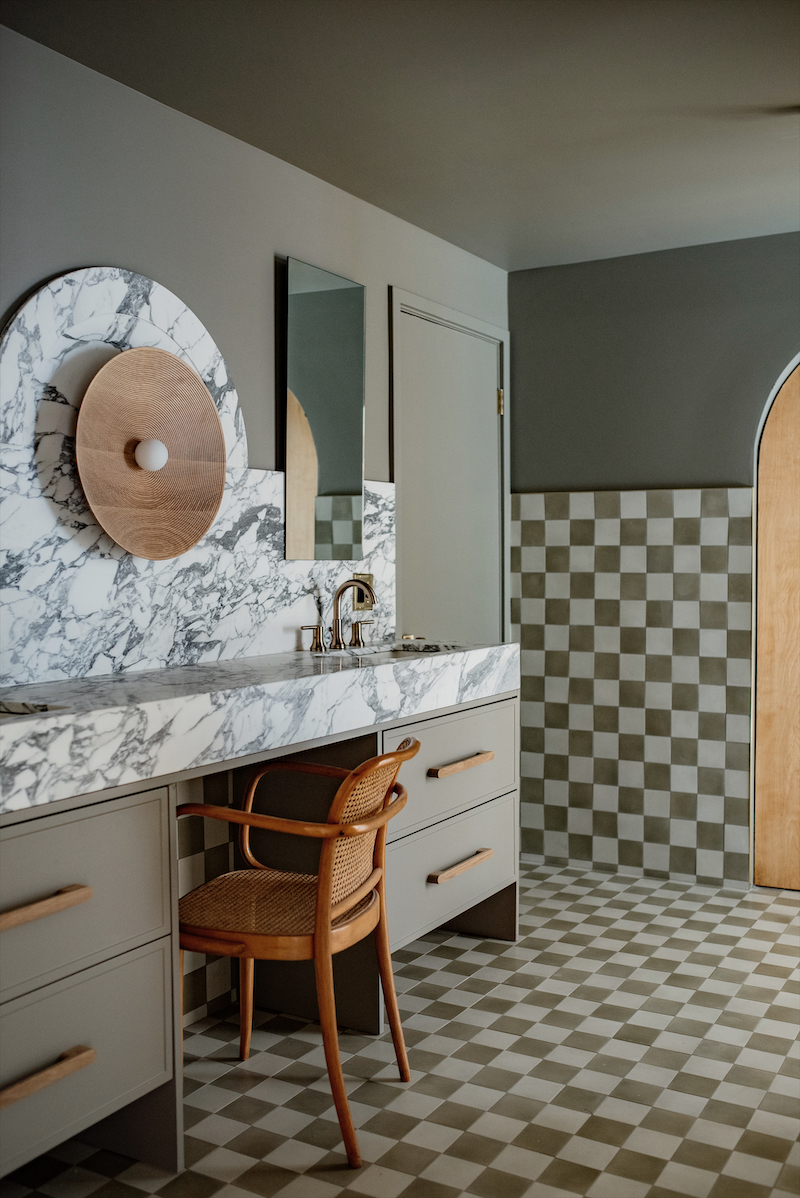 A few words of wisdom for those looking to have some design fun with their guest bathroom?
Build around a central focal point for an interesting but not overwhelming room.
Describe the aesthetics of the room in three simple adjectives: Bold, thoughtful, interesting.