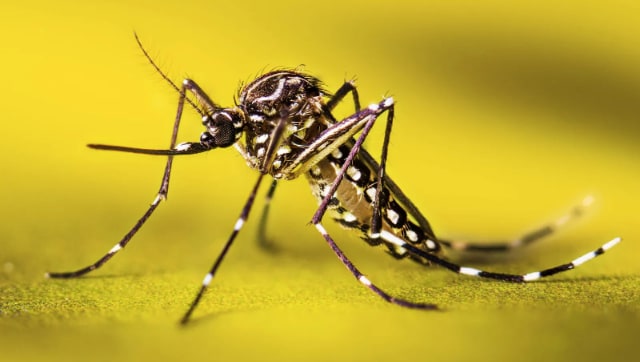 A team of microbiologists in Australia discovered that a bacterium carried by certain mosquitoes can cause the flesh of living organisms to rot. Called M. ulcerans, it causes Buruli ulcer, a chronic disease that affects the skin and sometimes the bones as well.
A recent study by researchers in Australia discovered a potential connection between native possums and the transmission of Buluri ulcer, a debilitating skin disease.
The study suggests that mosquitoes could be acting as carriers of the flesh-eating bacterium, Mycobacterium ulcerans, that causes the disease.
The bacteria that causes meat to rot in living things
Mosquitoes generally do not harbor the bacterium M. ulcerans. Instead, it is usually found in furry animals that inhabit regions of Australia and Africa. However, the investigation found evidence indicating that mosquitoes have become a means of transport for the bacteria.
Timothy Stinear, a molecular microbiologist at the University of Melbourne, presented the study findings June 18 at the ASM Microbe 2023 conference in Houston, Texas, highlighting the results of analyzes of mosquitoes conducted in southeastern Australia.
The study aimed to identify a potential link between opossums and humans in the transmission of the flesh-eating bacterium known as M. ulcerans. They found that a small number of mosquitoes had recently fed on both opossums and humans, suggesting a possible route of transmission between the three species.
In a separate preliminary study published by Stinear and colleagues, the bacteria in mosquitoes, opossums, and humans were found to be identical, indicating the ease of transmission between these species.
What does the bacterium do?
M. ulcerans is responsible for causing Buruli ulcer, a chronic and debilitating disease that mainly affects the skin and sometimes the bones. It leads to painful ulcers, permanent disfigurement, and long-term disability. The disease is present in several countries with tropical, subtropical, and temperate climates in Africa, South America, and the Western Pacific regions.
The WHO says the mode of transmission of the disease is not yet known, but opossums in Australia are suspected of transmitting it, with mosquitoes possibly also playing a role when interacting with infected animals.
There is no prevention available for Buruli ulcer, according to the WHO. The disease can be completely cured with antibiotics.
Should people be worried?
If you do not live in Australia or have no plans to visit the country, the risk of contracting the flesh-eating disease is low. In 2022, the World Health Organization reported approximately 2,100 cases of Buruli ulcer in 11 countries, with only around 200-300 cases reported in Australia.
However, it is important to be careful around mosquitoes in general, regardless of the specific disease they may carry. Mosquitoes have been linked to a resurgence of malaria cases in Florida, USA, as well as West Nile fever cases in Italy, demonstrating the potential risks associated with mosquito-borne diseases.