Monthly newsletter and automotive podcast
This month's topic: Convenience factor for buying a car
Our August podcast features a special guest, Giancarlo Montenegro, Social Director of Reunion Marketing.

Car buying convenience factor
64% of US car shoppers cite convenience as their top reason for buying their vehicle online *
Convenience. It's an important word that gets a lot of attention in auto sales. Entire networks of dealerships and supply chains have been created to make the car buying process as convenient as possible for customers, at least geographically. The impact of COVID-19 has changed that.
"Nearly two out of three vehicles purchased online in 2020 cited convenience as their main reason," according to the 2020 Vehicle Buyer Journey Study conducted by IHS Markit. With millennials twice as likely to buy a car online than older shoppers, online convenience scores will only rise.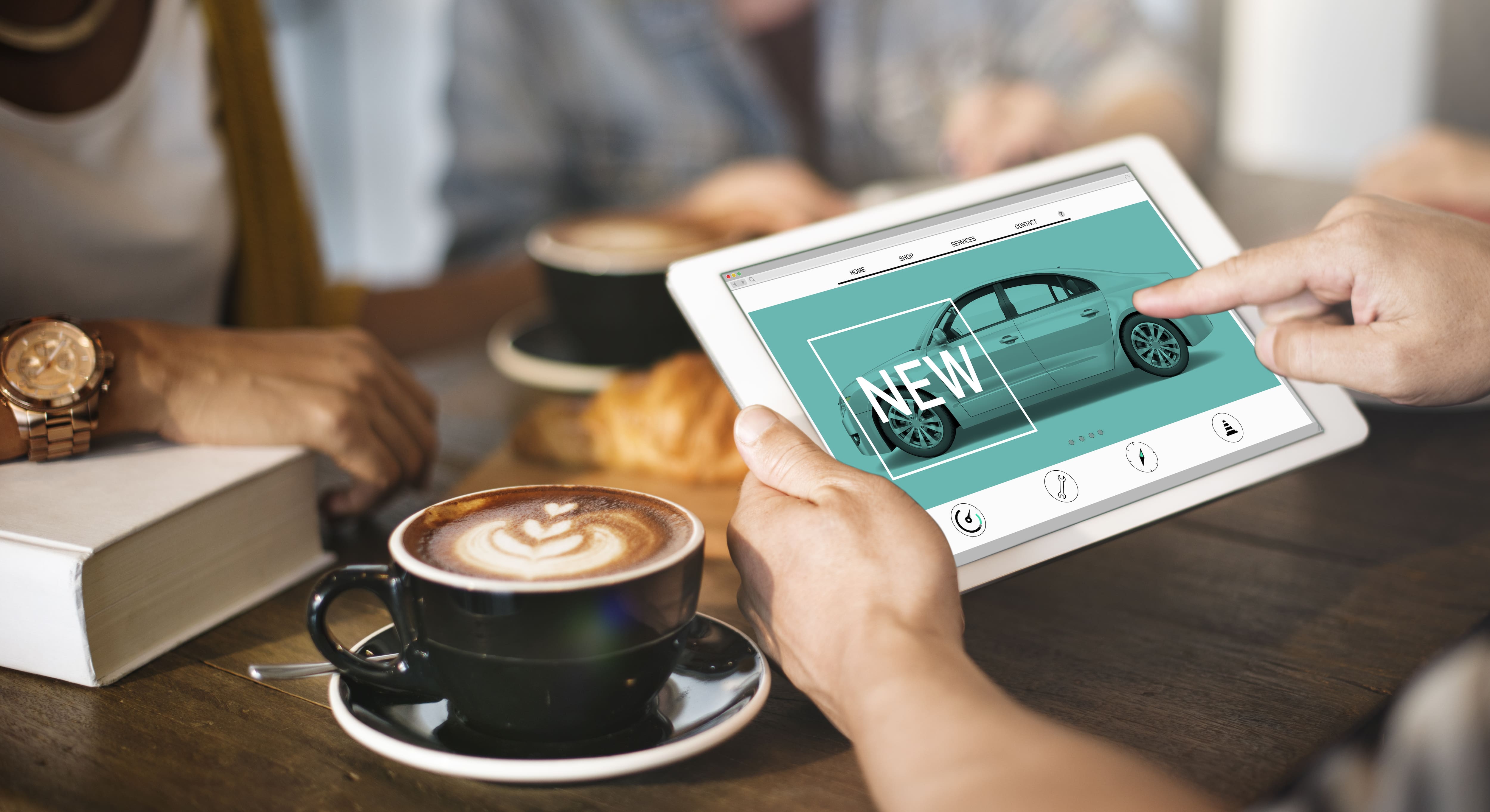 Improve targeting … simplify complexity … sell more cars
Finding new customers is the lifeblood of dealerships in the hyper-competitive auto retail space. Current semiconductor inventory challenges affecting supply – and now brand loyalty – further aggravate the situation. Brand loyalty has been eroded as customers struggle to find vehicles. A 2% drop in loyalty from Q1 2020 to Q1 2021 equates to 166,000 customers now up for grabs. With limited inventory, dealers need to interact with their customers and entice them to consider different models or encourage service visits for older vehicles. Also, dealers need to be aggressive in winning over buyers who are looking for vehicles in stock now.
The ability to reach the most relevant consumers who are most likely to respond to a retailer's ad is more important than ever.
Consumers, advertising technology and what it means for automotive marketing professionals
Technology has enabled consumers to be much more efficient and to use more platforms in their use of media. Two out of three advertising dollars spent are now on digital media. About 80% of that digital spending is done through programmatic channels. Buyers are leveraging technology and information to be better informed and more efficiently. The car buying process has shrunk and customers are thrilled.
2018: Time in the dealership 2 hours 55 minutes. Pleasure: 60%
2020: Time in the dealership 2 hours 37 minutes. Pleasure: 74%
2021: Time spent online shopping for new cars drops: -21%
Source: Autotrader Car Buyer Journey, March 2021
Conclusion
As online car buying takes great strides,
the importance that the last impression of the dealership provides is diminishing. As a result, retailers need to look further upstream into the digital ecosystem to connect with potential customers.
* IHS Markit 2020 Vehicle Buyer Trip Study
** CarGurus Buyer Report 2020
Dive deeper
Promote sales and brand value in a narrow market
If only public buying was always that easy
PolkDealerMarketing.com – find out how it works, capabilities and benefits
Accept to receive invitations to IHS Markit's automotive marketing webinar series
Sign up for our monthly Fuel for Thought newsletter and podcast to stay in touch with the latest automotive insights