Mumbai – 29he March, 2023: The International Chess Federation (FIDE) and Tech Mahindra, a leading provider of digital transformation, consulting and business reengineering services and solutions, today announced the launch dates and format of the Global Chess League (GCL). The 12-day Global Chess League (GCL) will begin on June 21, 2023 and end on July 2, 2023. The GCL will be played in ten round-robin matches, with six teams competing (six players on each team), followed by a final match between the top two teams.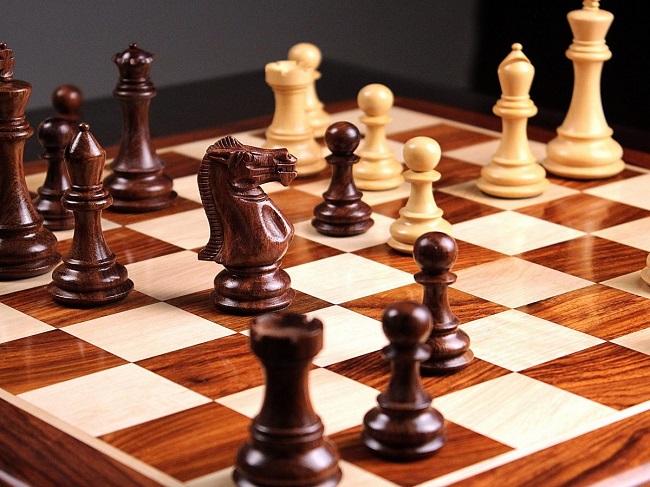 GCL is the world's first and largest official franchise league of its kind, with chess players competing in a unique joint-team format. GCL will feature male and female chess champions competing on the same team. The league's joint men's and women's teams will have the rare distinction of being the only joint team in a professional sports league.
Jagdish Mitra, Chief Strategy Officer and Chief Growth Officer at Tech Mahindra, said: "As a key component of the Global Chess League (GCL), it is with great pride that we are announcing the dates of the first sports experience broadcast through GCL. We are proud to be associated with FIDE and to have a mentor and coach like Viswanathan Anand, a former five-time world chess champion. GCL is a unique opportunity to promote this remarkable game of strategy, intelligence and rigor that we believe is strongly intertwined with business. GCL, driven by technology and opportunity, will bring together the best players from around the world to popularize the game and provide them with a formidable platform to hone their skills. Tech Mahindra will draw on its technology expertise to provide chess fans with a unique experience. We look forward to making this the biggest and most exciting experience for players, fans and viewers, where global talent comes together and is recognized and rewarded."
FIDE and Tech Mahindra will explore innovative ways to promote the game through interactive technology-enabled platforms leveraging next-generation technologies such as 5G, artificial intelligence and virtual reality, among others.
FIDE President Arkady Dvorkovich said: "We are very excited to announce the dates and format of this one-of-a-kind GCL with Tech Mahindra. As a partner, Tech Mahindra brings its technology expertise to help scale and bring the game to millions of fans. The league will help increase the popularity of Chess while expanding business opportunities. As part of FIDE's commitment to the growth of women's chess, this league will also see the joint format of men's and women's teams, the first of its kind in a professional sport. We invite team owners and sponsors to join the effort to bring chess closer to its fans around the world. We look forward to meeting the teams and new talent in June 2023."
GCL will aim to bring sports fans together to witness chess in a never-before-seen avatar. The winning team will be crowned with the title of World Champion Franchise Team.
Viswanathan Anand, a five-time world chess champion and Indian chess legend, said: "Chess is a game that millions of people around the world enjoy playing. We have seen an increase in new fan engagement since the pandemic, increasing the fan base. Indeed, it is a momentous occasion for the chess world to host a Global Chess League with players participating from all over the world. I am confident that the league will bring a new perspective to chess and to the chess audience. I look forward to collaborating with FIDE and Tech Mahindra to make the 12-day GCL a great success."
The long-standing partnership between Tech Mahindra and FIDE will promote the game of chess in new and innovative formats, create opportunities for young people and nurture many world-class champions.
Tags: FIDE, GCL, World Chess League, Tech Mahindra, Viswanathan Anand