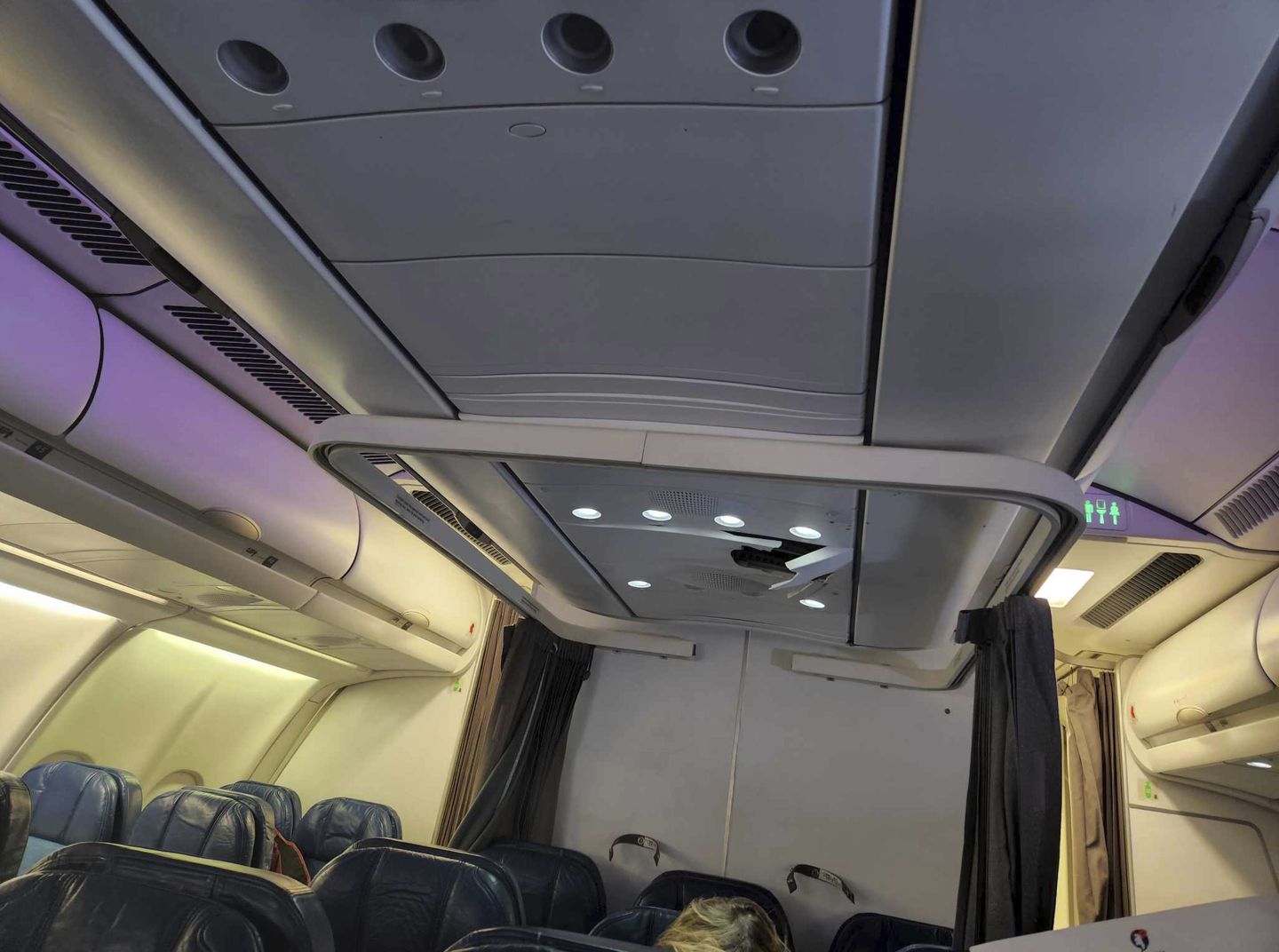 HONOLULU — A Hawaiian Airlines flight from Honolulu to Sydney experienced severe turbulence, injuring seven people on board.
The plane was carrying 163 passengers and 12 crew members on Thursday when it "encountered severe and unexpected turbulence approximately five hours into the flight," an airline statement said.
"The plane just went down," passenger Sultan Baskonyali told ABC News. "We were not prepared."
---
---
He described a man going up, hitting his head on the ceiling, and falling back down.
Airport medics assessed and released three injured passengers as the flight landed in Sydney, the airline said. One passenger and three flight attendants were referred to hospitals for evaluation. The flight attendants have since been released, the airline said Monday, but added that it was waiting to hear from the passenger.
"I haven't heard from the airline at all even though my two children who were on the flight suffered minor injuries," another passenger, Tara Goodall, told The Associated Press on Monday.
They were returning to Sydney after visiting Hawaii, the first trip abroad for their two sons. It was hard, she said in text messages, "watching her children thrown out of the cabin of the plane" and not being able to make them feel safe.
She said she wasn't ready to discuss the turbulence in more detail yet because she was still upset and emotional about it.
"Our immediate priority is to continue to care for our passengers and crew members affected by these turbulent events, and we thank the Sydney Airport first responders for their prompt assistance," the airline said.
Last year, severe turbulence injured 25 people aboard a Hawaiian Airlines flight. Four passengers and two crew members were seriously injured. The aircraft suffered minor damage.
The captain of the Dec. 18 flight from Phoenix to Honolulu told investigators conditions were calm with clear skies when a cloud rose in front of the plane and there was no time to change course, according to a National Transportation report. Security table.
Hawaiian Airlines chief operating officer Jon Snook said at the time that such turbulence is unusual, noting that the airline had not experienced anything like it in recent history. The fasten seat belt sign was on at the time, although some of the injured people were not wearing them, he said.
It happened about 40 minutes before landing in Honolulu, according to the NTSB report.
Copyright © 2023 The Washington Times, LLC.