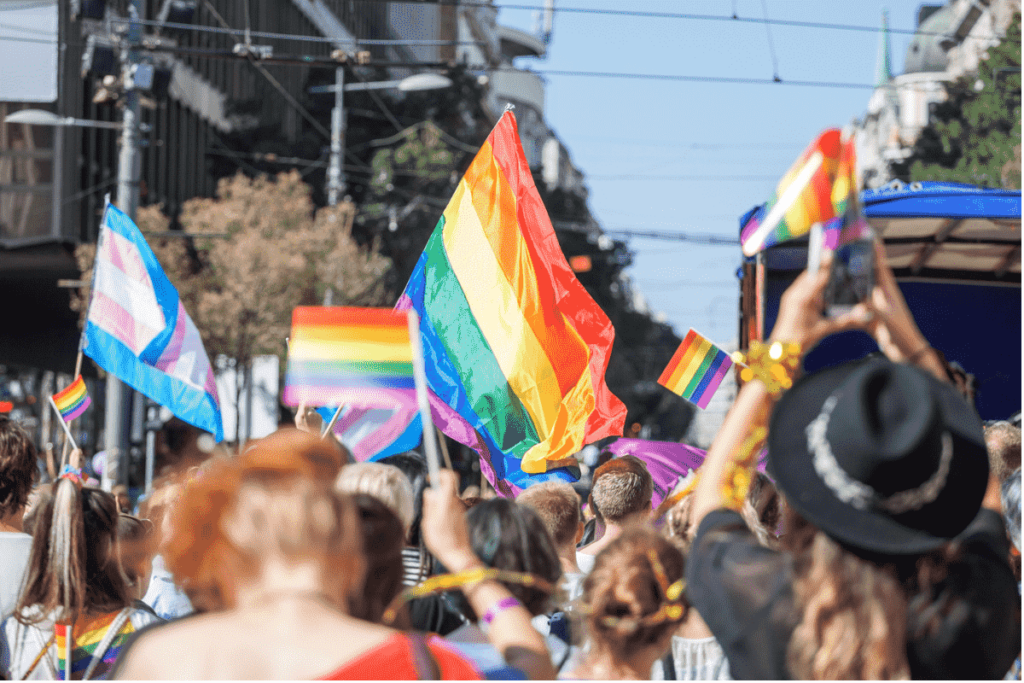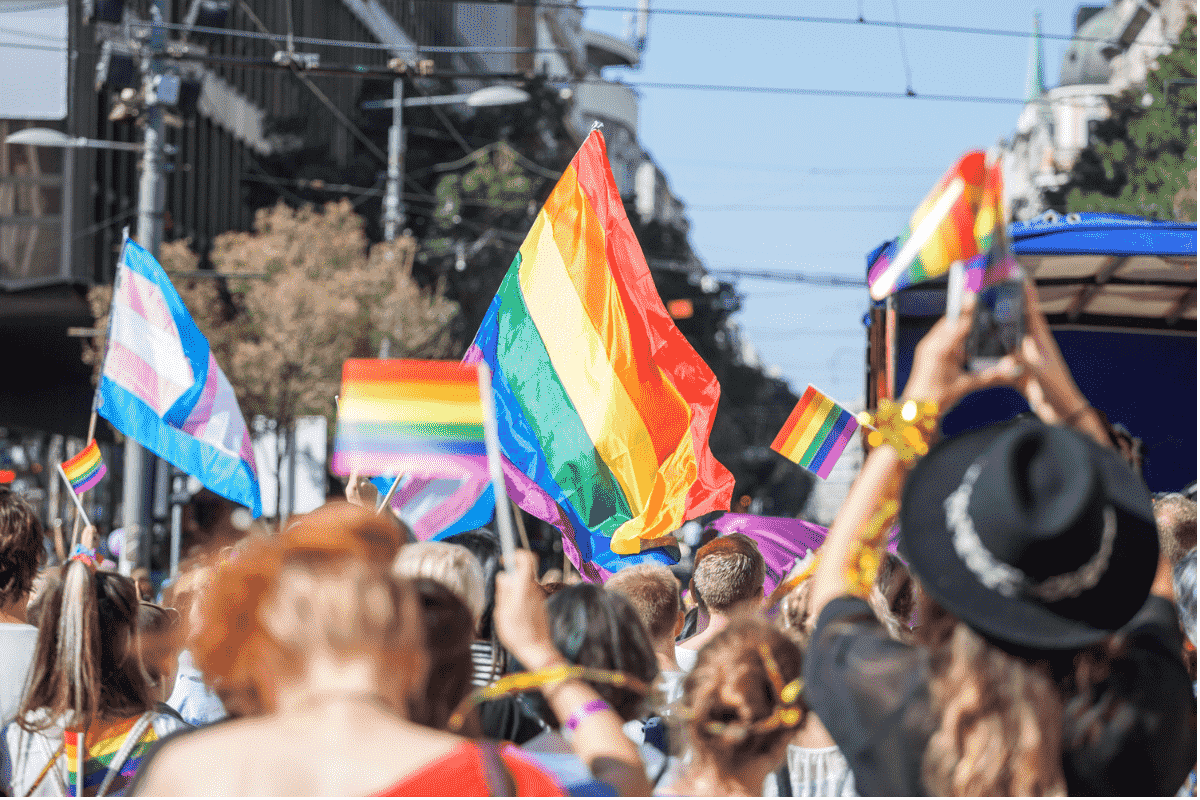 The LGBTQ+ community, particularly transgender people, is under attack from Republicans. According to the American Civil Liberties Union, nearly 500 anti-LGBTQ+ bills have been filed before state legislatures since the beginning of this year alone, and anti-trans bills have doubled since 2022.
florida governor ron desantis recently signed several anti-LGBTQ+ billswhich joe saunders, senior political director for Equality Florida, called it "an all-out attack on freedom." One bill prohibits transgender children from receiving gender-affirming care, while another restricts teachers, professors and students from using the pronouns of their choice in public schools. Other bills prohibit children from attending drag shows and prohibit transgender people from using bathrooms, locker rooms and other public facilities that match their gender identity.
Meanwhile, Target caved in to a concerted campaign by anti-LGBTQ+ fans and recalled products in honor of Pride month. after facing public backlash from the rightjoining Bud Light, the Dodgers and Disney as yet another brand at the center of the conservative plan to target LGBTQ+ people.
In April, transgender lawmaker Zooey Zephyr was silenced by her Republican colleagues, who did not allow her to speak in the Montana House of Representatives unless she apologized for saying lawmakers would have "blood on their hands" if they passed a law banning gender-affirming health care for transgender youth in the state. Despite the dissent of hundreds of protesters, Zephyr was expelled from the full House for violating its rules of decorum.
And these are just some of the latest challenges facing the LGBTQ+ community in their fight for equality in America.
Now is the time to act in the LGBTQ+ fight for equality.
All of these examples point to Republican efforts to attack, exclude, and eradicate queer people, particularly trans people, from living and co-existing in peace. But as hard as this Pride month feels as we strive to counter these efforts rooted in hate, we refuse to be silenced. They have tried time and time again and have failed time and time again.
The gay rights and liberation movement continues to grow, despite hatred from the right, across the country and around the world. We see their tactics. And we are fighting back.
What has MoveOn done in the last year to support the LGBTQ+ community?
we launched our Generation Rainbow official campaign

.

One obstacle facing the LGBTQ+ community is the lack of education on how to protect and support LGBTQ+ people across the country.





That's why we created Generation Rainbow, a hub of resources and action items geared toward protecting LGBTQ+ youth. On the site you will find resources like the Trevor Project, SnapCo and Advocates of Youth, resources that will foster a deeper understanding of the LGBTQ+ community that goes beyond visibility.
Thousands of MoveOn members called Target

to demand they stop caving in to bigots, homophobes and transphobes and reinstate their LGBTQ+ Pride merchandise.
MoveOn Members

wrote and posted over 1,000 comments in support of telehealth care options

,

advocate to protect gender-affirming care for trans people and MoveOn members in rural areas.
We raise the voices of MoveOn members

(from petition comments) on social media

for Trans Visibility Day.
Join us in the fight to protect and support LGBTQ+ rights:
Now it is more important than ever that we come together, whether you are a member of the LGBTQ+ community or an ally, to fight and show solidarity with the LGBTQ+ community. Here are some ways you can do that:
sign the petition

telling Target to stop caving in to bigots, homophobes and transphobes and reinstate their LGBTQ+ merchandise now.
Wear MoveOn Pride merchandise with pride. Although Target chose to cave in to conservative attempts to silence the LGBTQ+ community, we refuse to back down.

That's why we're offering you a different option to snag your Pride 2023 gear, and we're excited to launch our Pride Collection 2023! Unlike when you buy from a large corporation, your purchase will support LGBTQ+ advocacy and the work we do year-round to fight for LGBTQ+ people and other marginalized communities, and to elect politicians who will work to protect our rights. You can buy MoveOn Pride products here and wear them with pride during Pride month and all year long!
Find a local LGBTQ+ advocacy group to donate your time or resources.
This Pride month and beyond, let's work towards a world where members of our LGBTQ+ community can thrive. We can practice our partnership and take action to build together the future we want.