How the Ultimate Networker gets her glowing skin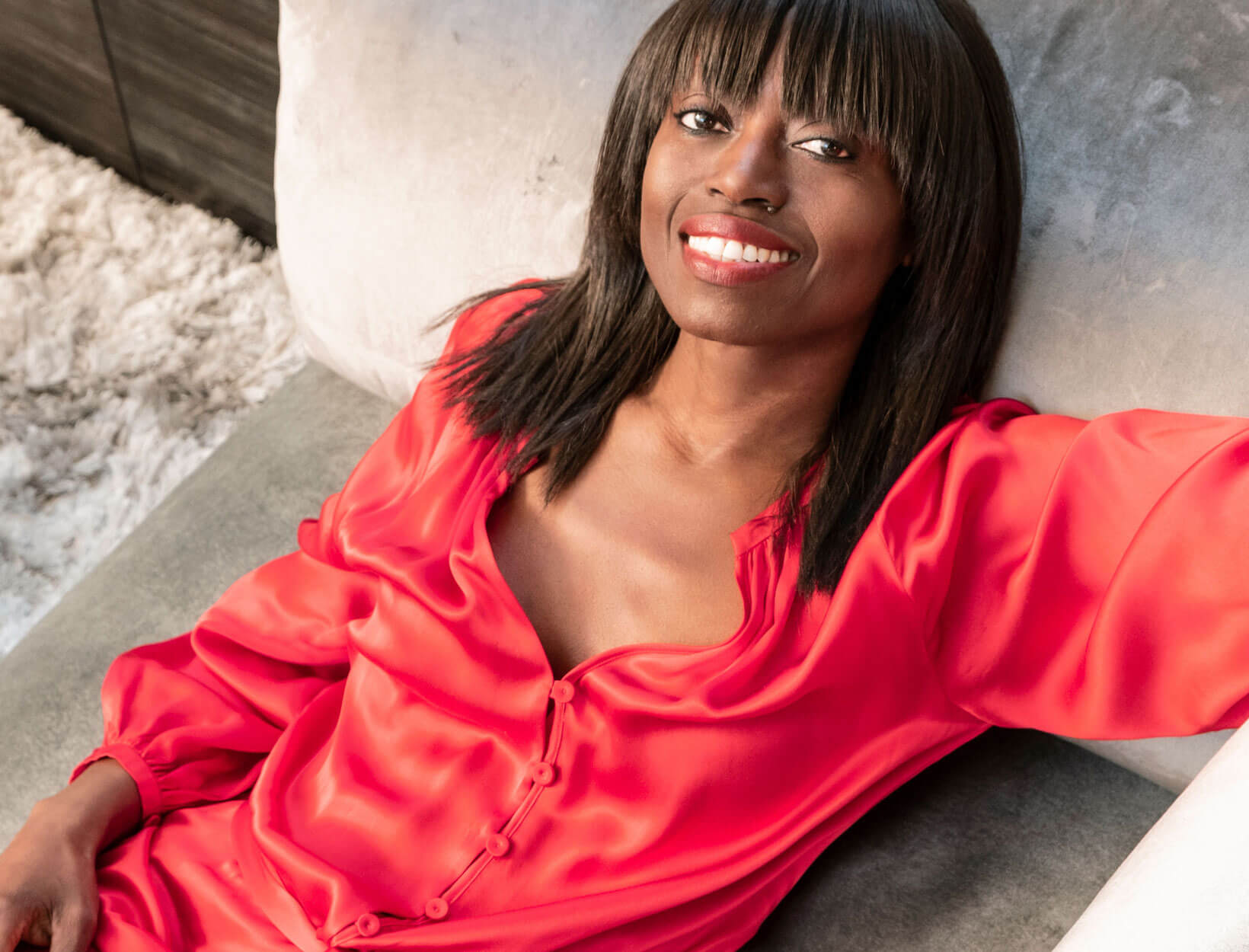 Goop beauty editors Jean Godfrey-June and Megan O'Neill love asking and answering questions. On their podcast, The Beauty Closet, they are doing both. To get you acquainted with each week's guest, we created a NEWS BLOCK beauty (and life) quiz.
This week we are talking to:
Dee Poku, founder of The WIE Suite
If you've ever been to a WIE Suite event, they're part of TED Talk, part of a really fun party, with a stealthy professional development aspect, you've felt like you're part of a very smart, very stylish and very powerful sorority. . Effortlessly weaving through famous fashion designers, founders and CEOs, Dee Poku is the stylish queen bee of it all, presenting, connecting and celebrating. At The Beauty Closet this week, Poku talks to Jean Godfrey-June and Megan O'Neill about connection, power, and confidence, along with the secrets of her glowing skin and signature bangs.
Daughter of the viticulturist
Active botanical serum
NEWS BLOCK, $ 185

BUY NOW
When she was a child in Ghana, Dee Poku knew that the world was hers. "I grew up in an environment where everyone looked like me, where everyone was black and people in positions of power looked like me," he says. "It connected me with the feeling that I could be everything I wanted to be." After years in the entertainment industry, Poku founded WIE Suite, a business community focused on brotherhood and empowerment. "It's a space where successful women can be in the same room as women at the beginning of their journey," says Poku. "It is a collective support system."
Her confidence is contagious and, like her beauty, it seems to emanate from within. "I am very healthy," she says. "I don't drink coffee and I don't eat junk food. I start each morning with lemon and water and herbal teas. Like a lot of fruits and vegetables. "To learn more about her radiant skin secrets, we sent you the NEWS BLOCK quiz.