How to use Apple Watch to control music on your Mac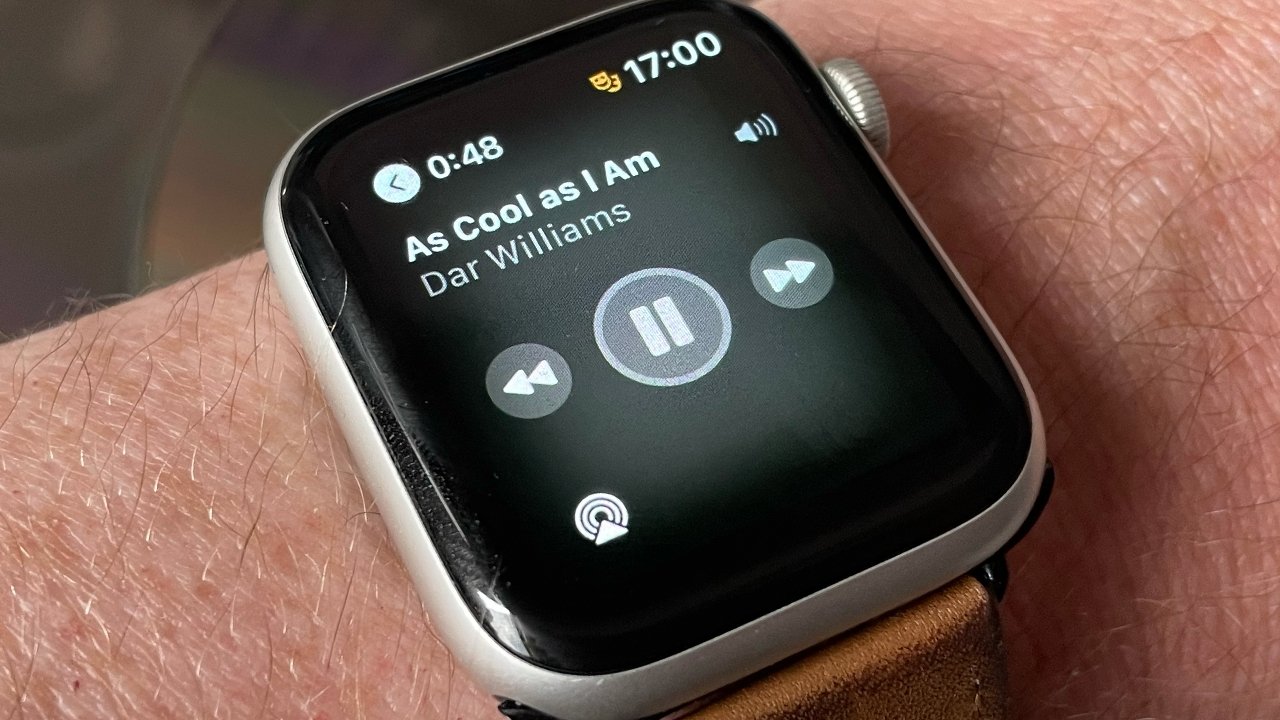 Use your Apple Watch to play, pause, or skip the music playing on your Mac, whether it's too loud because the phone is ringing or not loud enough because it's next to the coffee machine.
That iMac in your kitchen might sound good for playing Apple Music, or the one in your office might have great speakers hooked up. However, what you can't do with any of them is call "Hey Siri" across the room and control what they're playing.
However, you can do exactly that, with some limits, right from your Apple Watch. It would be nice if it weren't weirdly complicated to set up, but once you've gotten it working, you can play, pause, and skip music on your Mac by tapping on your watch.
You need an Apple Watch, of any generation, as long as you have the Apple Remote app, and an iMac. They must be on the same Wi-Fi network and it would be advisable to have both devices updated to the latest versions of iOS and watchOS.
How to connect your Apple Watch to your Mac
On your Mac, open the Music app
On your Apple Watch, open the Remote app
Scroll down to the button marked Add device and touch
Apple Watch displays a four-digit code
Eventually, the Music app on the Mac prompts you for that code
Log in and now you can control the Music app from your watch
It should be as easy as entering a code on Apple Watch and Mac, but you may have to go through this sequence a bit.
You saw the word "eventually" there. What usually happens is that while Music should realize that your Apple Watch is trying to get in touch, it only half recognizes it.
On the navigation bar of the Music app on the left, there is a Devices section. It will probably include your iPhone, and once you've started trying to connect with your Apple Watch, it will include it there as well.
Don't expect it to be fast. This may vary for you if you have a particularly fast Wi-Fi network, but it can take a significant number of seconds to work.
Instead of waiting for the Music app to prompt you, click where your Apple Watch appears in that sidebar. The Music app will then ask for the four-digit code.
It may not work yet
Then there's your Apple Watch, which displays a four-digit code, and your Mac's Music app that asks for a four-digit code. You would think the next step would be obvious.
And you could also try it. Enter that code. It could work.
However, what can happen is that somewhere between the Add device and the Mac Music application requesting the code, timed out.
Whatever the reason, it is common to find Macs saying no, that code is wrong. Please try entering it again because you never know, maybe you slipped and misspelled a number.
So all you can really do is cancel the message on the Mac. There is no cancel button though, you have to eject the Apple Watch. Click the little eject icon next to the clock in your devices section.
There is a cancel button on the Apple Watch. Tap the X at the top left of the displayed four-digit code and you will return to the remote app.
Then touch Add device again, possibly while throwing salt over your shoulder, and repeat the step of clicking the clock's name in the Devices section of the Mac Music app.
You may have to repeat this a couple of times, and on neither of those occasions will it be particularly quick. But that means you get a sense of accomplishment when the Music app says, "Your remote can now control the music."
It's a bit fiddly, but when you've set it up, it's helpful to be able to remotely control music on Mac
How to use Apple Watch to control music on your Mac
Make sure the music app is open on your Mac
Open the Remote app on your Apple Watch
Scroll to where it says your name and "Library", then touch
Touch the Play icon to start the music.
Once connected, the Remote app has the same controls you've seen every time you play music or podcasts. The center play icon changes to a pause icon, and there are also Skip Back and Skip Forward buttons.
You can also control the volume on your Mac through the Digital Crown on the Apple Watch. And there is an AirPlay button on the watch screen. Tapping it will take you to a list of AirPlay devices on your Wi-Fi network, such as HomePod or HomePod mini.
It should be anyone's list, but sometimes it's incomplete and it's unclear why. If the closest HomePod isn't showing up, check to see if it's on and on the network.
However, there is something peculiar here, because you may find that the Watch will not include the HomePod, but your iPhone will play music with AirPlay happily. It could be that there is a limit to the number of devices the watch will list, but it has also been inconsistent minute by minute.
Still, that's AirPlay and HomePods, what you just got is your Apple Watch successfully controlling the Music app on your Mac.
If only there was a way to say "Hey Siri" on your Apple Watch and verbally control the Mac that way.
Follow all the details of WWDC 2021 with the complete AppleInsider Coverage of the entire week-long event from June 7 to June 11, including details of all new releases and updates.
Stay on top of all Apple news right from your HomePod. Say "Hey Siri, play AppleInsider" and you'll get the latest AppleInsider podcast. Or ask your HomePod mini "AppleInsider Daily" instead and you'll hear a quick update straight from our news team. And, if you're interested in Apple-centric home automation, say "Hey Siri, play HomeKit Insider" and you'll hear our new specialized podcast in a few moments.