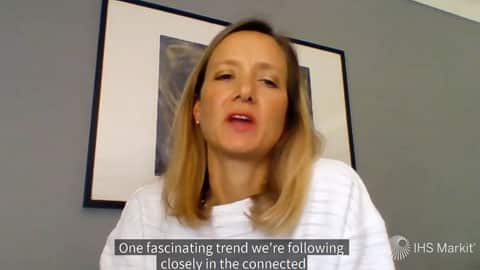 Anna Buettner, one of our Connected Car experts, discusses the potential benefit of the arrival of 5G in vehicles around the world. Watch the video for further information.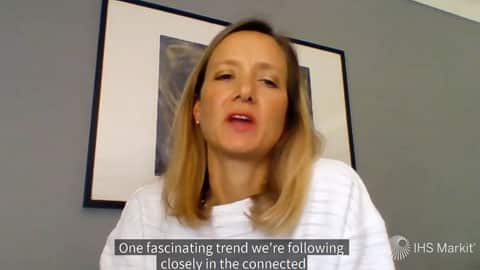 Posted August 30, 2021
Anna Buettner is Principal Analyst, Connected Car at IHS Markit.
Ask Anna a question or book 1-1 time.