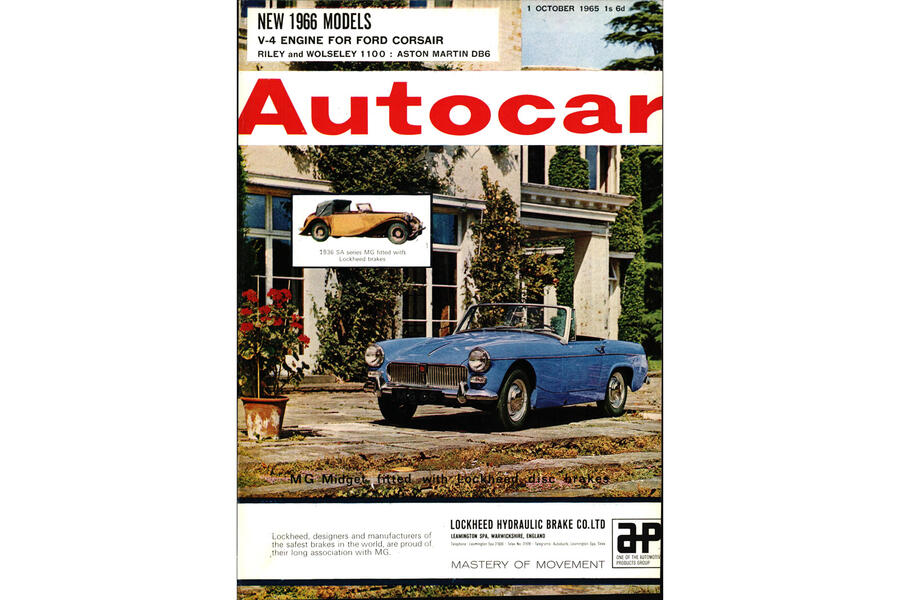 October 1, 1965 – Andrew Frankel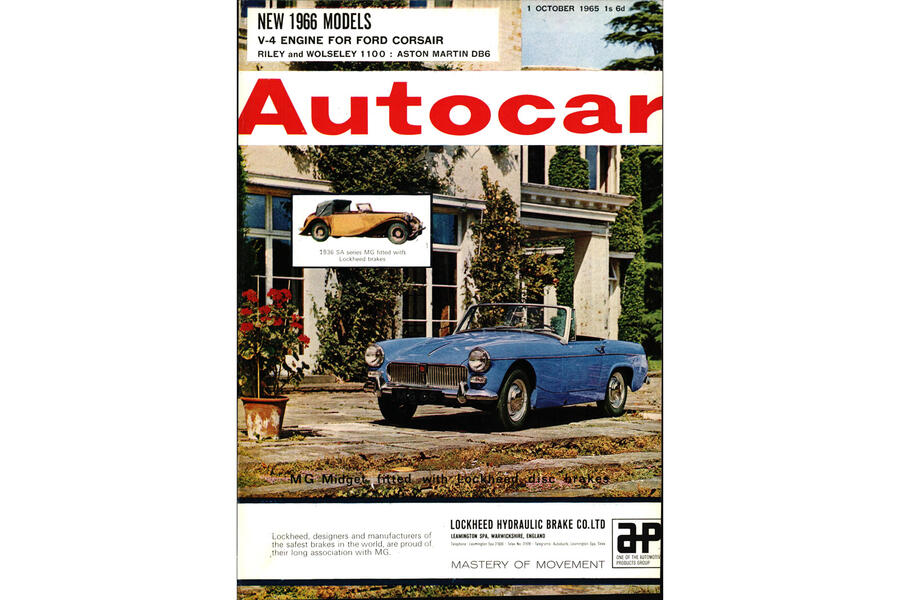 I arrived in the world on October 1, 1965. That same day a new issue of Autocar was also born, yours for one shilling and six pence. Editor Maurice A Smith DFC had decided to adorn its cover with the image of a new MG Midget, pointing out that it was equipped with Lockheed disc brakes. An interesting detail to choose, but there you have it. In the picture there is another one, this time a rather older MG from 1936, which, you know, also used Lockheed brakes. And along the bottom was an advertisement for, you guessed it, the Lockheed Hydraulic Brake company.
Yes, the entire cover of Autocar for my birthday turned out to be a paid advertisement for a brake company. entire? Well, not really. Almost invisible at the top, there is a small white box with the names of some upcoming models, one of which is none other than the Aston Martin DB6. But did it have Lockheed disc brakes? Given the small amount of space provided, I guess not …
December 18/25, 1996 – Kris Culmer
In 1996 a lot of great things came, including the BMW Z3, TVR Cerbera, Jaguar XK8, Ford Ka, Ferrari 550 Maranello, Peugeot 406, Audi A3, Mercedes-Benz A-Class and Lotus Elise ("the best sports car in the world", no less). Some not-so-great things too, including the Citroën Saxo, the Chrysler Neon, Stewart Formula 1 team's title ambitions (sorry, Sir Jackie), and a bold rebranding for Autocar, the fun office nickname for which no I won't even try to get past Mr. Editor Tisshaw in print.
All of this appeared in the latest Autocar magazine of the year, a special double issue containing the traditional road test yearbook, which arrived at the same time as one of the publication's future chief editors. Not that anyone would have expected this to be the case, as my parents would have been much more interested in "Driving the brand new Espace" than "How to buy a Ferrari". If they had been car lovers, they could have browsed and seen contributions from Andrew Frankel, Allan Muir, John Evans, Colin Goodwin, Greg Kable and Steve Cropley, all of whom would one day be a colleague of mine. Time is truly a bizarre thing.