Investment Options, Tips to Maximize Passive Income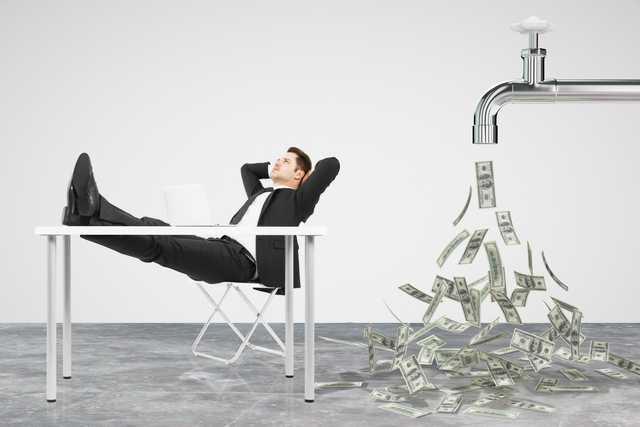 Personal finance

Investment Options, Tips to Maximize Passive Income
Monday August 09 2021

Passive investing is a long-term wealth creation strategy.
This investment approach is directly opposite to common active investing, where investors aim to profit from short-term goals derived from buying and selling assets.
Have you ever thought about what life would be like if you didn't have to worry about how you will earn or multiply your money? How would you feel if you found out that someone else's job is to make sure you get very high risk-adjusted returns?
Passive investing is a long-term wealth creation strategy. This investment approach is directly opposite to common active investing, where investors aim to profit from short-term goals derived from buying and selling assets.
In the same way that you don't have to study medicine to be healthy or you don't have to read the entire Bible or Quran all the time for spiritual nutrition, investment issues provide a platform where you can also take advantage of the investment options available in the market that will help you relax while your money works for you.
This is in line with the thinking of the author Manoj Arora in the book From the Rat Race to Financial Freedom '. He says: "Money has the power to buy you things. But a much greater power of money is making more money for you. Those who are capable of manifesting the latter never fall short. "
Understanding what these options are and making the right decisions makes a big difference. When making investments, it is good to understand the expected returns of each type of investment.
WHAT KIND OF RETURNS CAN AN INVESTOR OF DIFFERENT KINDS OF ASSETS TAKE ADVANTAGE?
Stocks: The main goal is to buy stocks that appreciate and earn long-term capital gains or to buy stocks with a good history of paying dividends or with high dividend potential.
The investor must be willing to participate in the investment for at least three to five years, as returns can be quite volatile. This is not good for money for fixed expenses like school fees or rent.
Fixed Income Investments – As the name suggests, returns are known in advance, and due to the certainty that they are earned, returns are generally not very high. You can easily liquidate your investments and your capital is protected.
Real Estate – Buying finished buildings for rental income and capital appreciation helps create a stable income that grows year after year.
Pooled funds: diversification is key. The best way to benefit from this is through indirect investments, as it helps bring different people together under the roof of a professional fund manager. It's good to make the right fund decision to ensure that your risk return expectations are met. For example, one should not seek certainty and invest in an equity fund.
Direct investments in companies: you can choose to be a silent partner or investor in some companies. Risk levels are high as in most cases these types of investments are not formal and people can take advantage of providers of capital.
The key here is to understand what you are investing in by writing the correct documents so that you can fall back on in case the investments fail due to factors that could have been avoided.
HOW CAN YOU MAXIMIZE YOUR PASSIVE INCOME?
Create the Right Portfolio – A portfolio must be created that is guided by the investment objective. You can segregate your portfolio to suit various goals. For example, cash for short-term goals, such as school fees, should be placed in a relatively liquid asset, while money for long-term goals, such as retirement, should be in higher-yielding long-term assets. such as stocks and real estate.
Spend time and learn: Before making any kind of investment, you need to learn as much as possible. However, starting an investment option that you don't understand could be disastrous, as you end up losing money, which in turn takes you that much further away from your goal.
Get started as soon as you can and experience the magic of compounding. The time value of money leads the portfolio to experience significant growth and the longer the investment horizon, the better it is for the investor.
Reduce business activity – The more you trade, the more you lose in terms of transaction costs and taxes. When you realize your capital gains, you will have to pay the accompanying capital gains tax.
Select the Right Partner – Investing in a long-term relationship and having an investment partner accompany the financial journey is of the utmost importance.
As in other aspects of life, it is essential to have a clear map of the destination of your investment. Therefore, it is important to speak with someone who has been on an investment trip to get some advice and their experience on your benefits. Whether in career or business, having a responsible partner also helps create the discipline to invest and maximize returns.
Therefore, you may want to seek out a financial advisor to accompany you throughout the investment journey.
In the end, the ultimate goal of passive investing is to build wealth gradually, rather than making quick money.