IPad revenues have increased, but have sales declined due to the M1?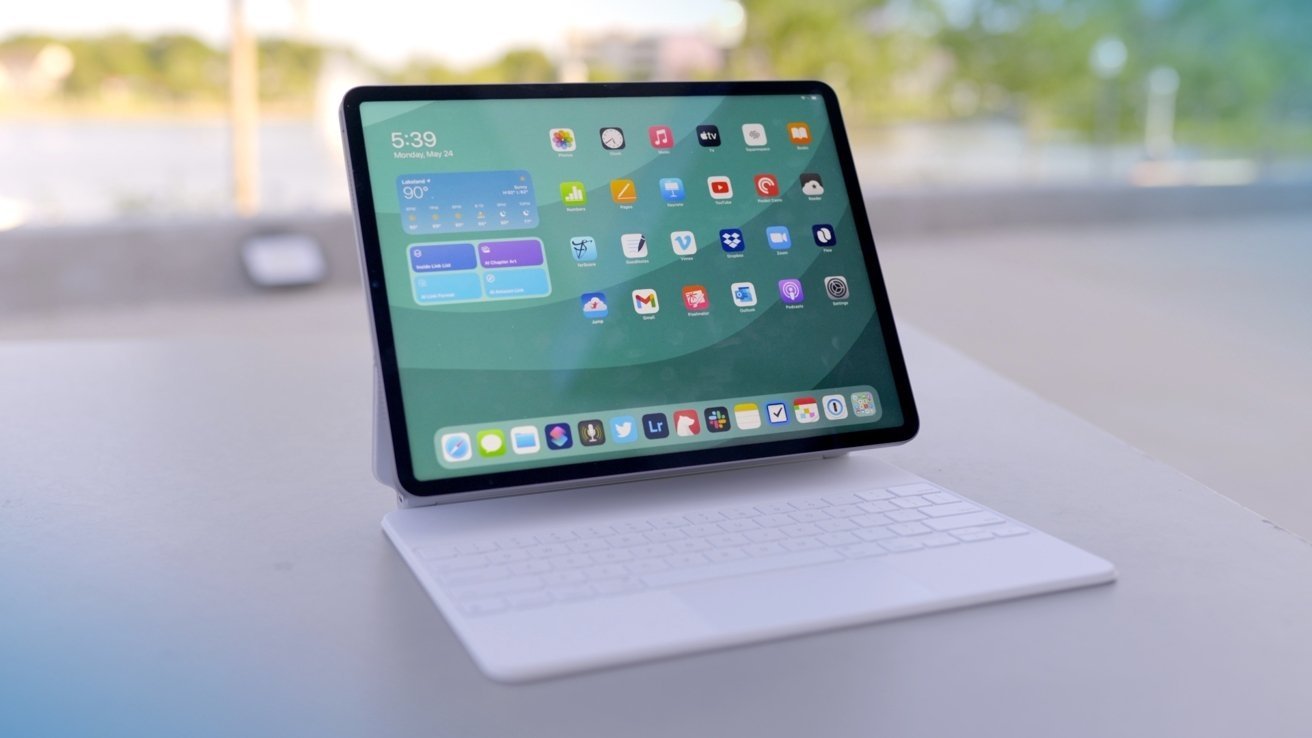 Apple reported that iPad revenue in the third quarter of 2021 amounted to $ 7.4 billion, a 12% increase in dollar value. Did the M1 outperform iPad sales volumes or is something else going on?
In July, Apple announced another record third quarter. As usual, the numbers were biblical and far exceeded forecasts by analysts and industry observers.
For the quarter, Apple's total revenue was $ 81.4 billion, representing a year-on-year growth of 36.3%. That's just $ 3 billion behind the first quarter of 2019, and the first quarter is traditionally Apple's strongest of each year.
In the middle of that huge number are iPad sales, which in the quarter almost reached $ 7.4 billion in revenue. For the iPad, this represents a continuation of what started in 2020.
IPad revenue for the third quarter of 2021 increased 11.9% over the same quarter last year. That quarter of last year was itself a 31% improvement year-over-year, triggered by COVID-19 and work-from-home initiatives.
The increases in the quarter in both years are a marked departure from previous years, as iPad revenue has apparently stalled. It is likely that when people buy an iPad, they will keep it for quite a few years, probably longer than the iPhone on average.
2020 and 2021 have revitalized iPad revenue, after years of flat growth.
During the quarter, Apple introduced a renewed range of iPad Pro, this time incorporating the M1 used by Apple Silicon Macs. Given that the current iPad Air has been on the market for a while and the lack of an updated iPad mini, it's worth wondering if the M1 helped fuel the iPad's growth in the quarter.
There is probably a simple answer to that: No.
Other iPads probably did more
We can't really say this for sure, as Apple doesn't provide a breakdown of sales by device. Apple's decision to eliminate unit sales counts also makes it nearly impossible to extrapolate the average sales price, which would give more clues as to where sales are concentrated.
However, the revenue surge is more likely due to a combination of the shiny iPad Air and the super affordable 8th-gen iPad. The M1 is still very difficult for consumers to sell, and part of that is due to the iPad Air.
While the Air does exist, it's hard to justify recommending an iPad Pro instead. Sure, it doesn't have ProMotion, it uses Touch ID instead of Face ID, it's a bit less powerful, and it has a smaller screen, but that's about it.
The iPad Air 4 looks like an iPad Pro and is quite powerful, but with a few minor differences.
You get most of the performance in a device that is much cheaper. At least before we start adding things like the magic keyboard.
Many people who refrained from updating their iPad likely saw the iPad Air and thought it was important enough to pull the trigger. It's plausible that many potential enhancers have moved to the iPad Air since October, because it was different enough to justify the purchase.
The current iPad may be outdated in design, but it generates revenue because it is extremely profitable. It's a great deal for anyone in need of an iPad, especially in education and other bulk purchasing markets.
Some people might not care about having a smaller bezel design or the latest features, and they just want an iPad, not necessarily one that pushes the limits. That type of consumer does not want to spend too much money.
Need to boost mobile M1
The M1 chip is brilliant, it has proven to be excellent on Macs, and has earned its place in the Mac ecosystem. At the moment, it has an odd role in the iPad Pro lineup that can't really boost chip performance.
A Final Cut Pro or Logic Pro release for iPadOS that could really take advantage of the M1 can help justify its place in the lineup. It can also attract more creative professionals to the new models.
If that happens in the next 12 months, then iPad revenue growth could really skyrocket.