Joey Chestnut Wins Nathan's 14th Hot Dog Eating Contest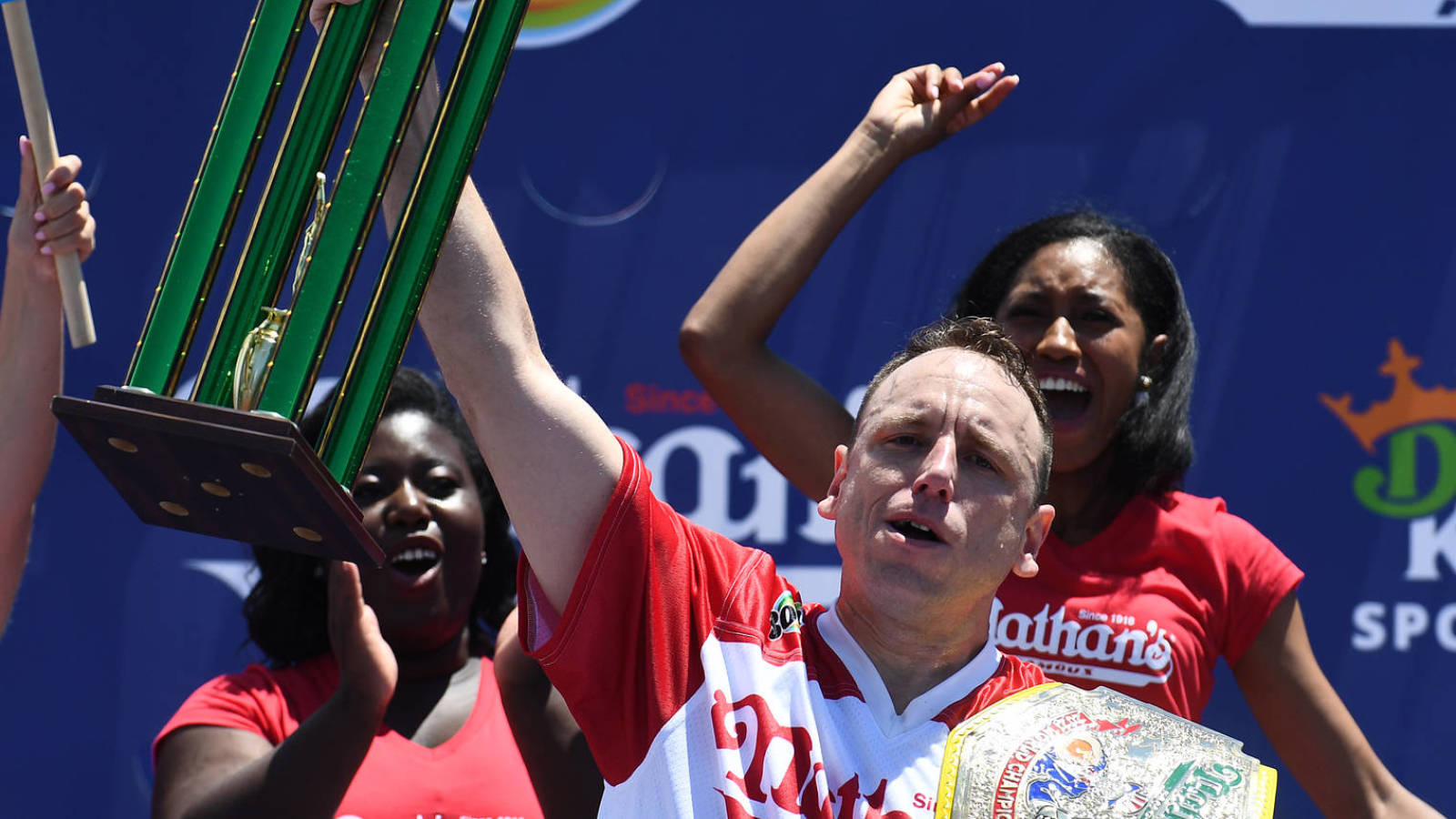 Joey Chestnut is the "GOAT" of hot dog eating contests.
The 37-year-old competitive eater won his 14th Nathan's July 4 Hot Dog Eating Contest in a dominant fashion, reclaiming a record 76 hot dogs in 10 minutes.
Chestnut edged out runner-up Geoffrey Esper (50) to claim the mustard belt.