Keldon Johnson, JaVale McGee added to Team USA roster.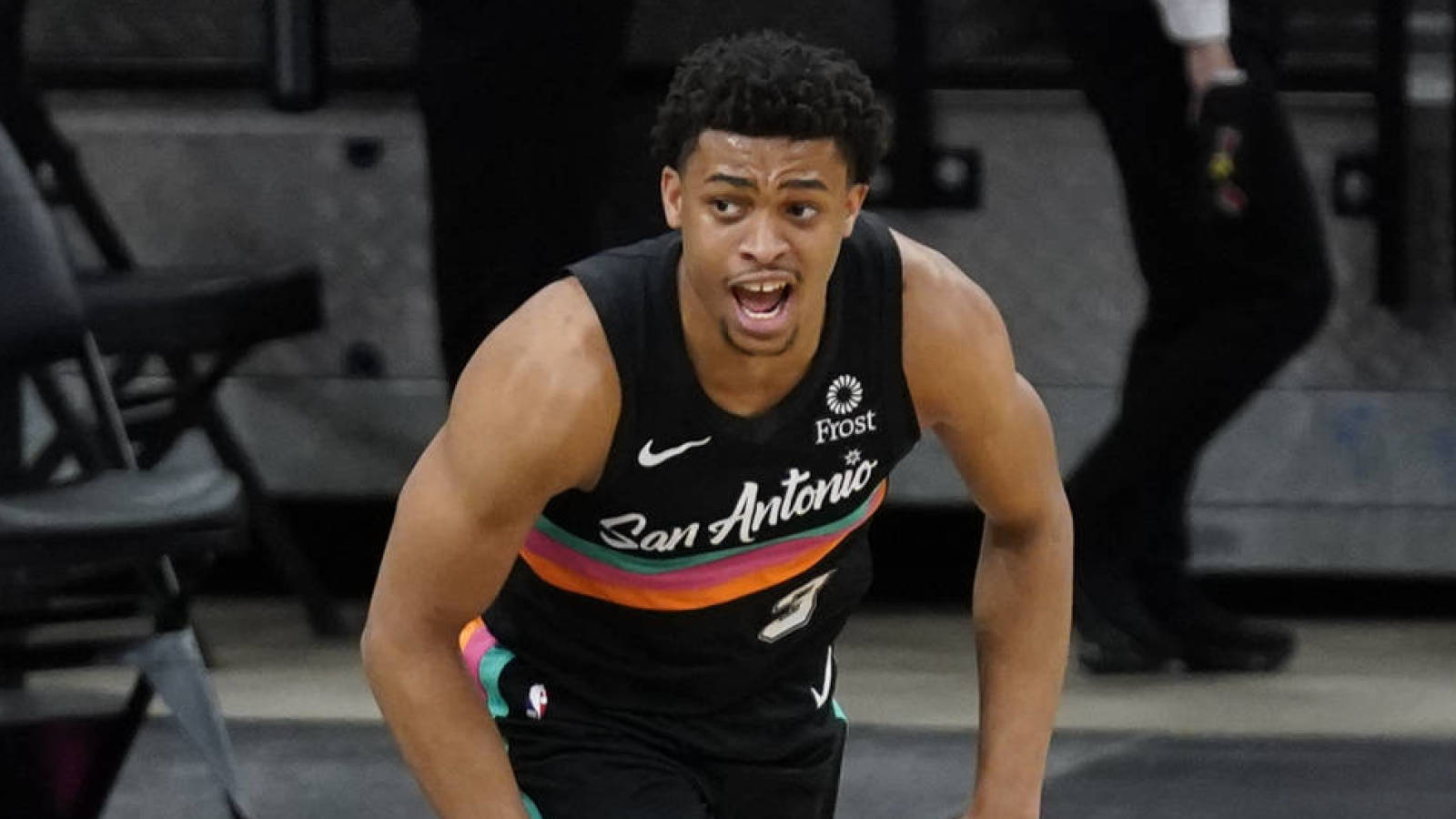 The US men's basketball team found their two injury replacements for this summer's Tokyo Olympics.
According to ESPN's Adrian Wojnarowski, Denver Nuggets veteran JaVale McGee and San Antonio Spurs youngster Keldon Johnson will join Team USA before their trip abroad in search of a fourth medal for consecutive gold.
A couple of spots on the US team roster opened this week when Washington Wizards star Bradley Beal and Cleveland Cavaliers veteran Kevin Love had to leave the team.
Beal entered team USA health and safety protocols, while Love withdrew because he is not fully recovered from the right calf injury that left him out for much of the 2020-21 NBA season. .
McGee gives the Americans much-needed size, while Johnson brings talent and conditioning.
McGee, 33, averaged 7.3 points, 5.2 rebounds and 0.8 assists per game this season between the Cavs and Nuggets while shooting 51.1% from the field.
Johnson, for his part, averaged 12.8 points, six rebounds and 1.8 assists per game in his second season with the Spurs while shooting 47.9% from the field and 33.1% from three-point range. . The 21-year-old was recently able to train with team USA after getting a select team nod and has some familiarity with the current group and head coach Gregg Popovich.
It remains to be seen if Team USA will have to make any further changes to their roster before heading to Tokyo. Jerami Grant remains on health and safety protocols, while Devin Booker, Jrue Holiday and Khris Middleton continue to participate in the NBA Finals. A possible Game 7 is scheduled for July 22 and Team USA begins Olympic competition on July 26.