three of Kevin SpaceyThe accusers are liars, his lawyer told a jury Thursday at the actor sexual assault trialand suggested that he not be convicted of making a "fumbling pass" on a fourth man.
Spacey was an easy target for men who jumped on a "bandwagon" and made up stories in the hope of payment, attorney Patrick Gibbs said.
"A guy who's promiscuous, who doesn't go public, even though everyone in the business knows he's gay, who wants to be a normal guy," Gibbs said, describing his famous client.
READ MORE: Pop star Shakira will face a second tax investigation in Spain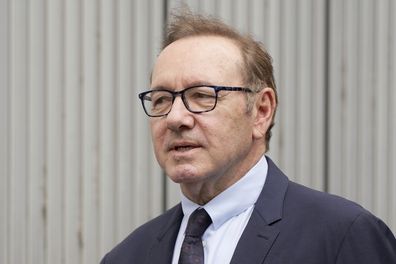 "It's a life that makes you an easy target when the internet turns against you and social media judges you."
Spacey, 63, has pleaded not guilty to nine charges, including multiple counts of sexual and indecent assault and one count of causing a person to engage in penetrative sexual activity without consent.
READ MORE: Ariana Grande deletes wedding photos after divorce news
The jury of nine men and three women will begin deliberations at Southwark Crown Court on Monday.
The alleged acts between 2001 and 2013 range from unwanted touching to aggressive crotch grabbing and, in one case, performing oral sex on an unconscious man. Spacey was artistic director of the Old Vic Theater in London for most of that period.
Gibbs said the prosecution's case was based on fictions and fantasies.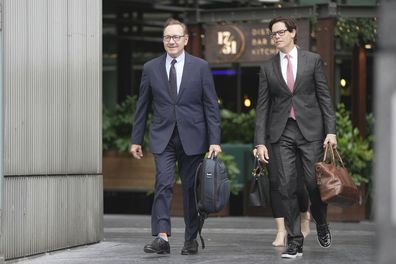 Contrary to the prosecution's claim that Spacey exploited his celebrity status to take advantage of and silence his alleged victims, Gibbs suggested that it was his client, sitting near a jailer on the bench, who suffered from an imbalance of power and was forced to refute the lies against him.
"With every accusation that is debunked, the possibility, the reality that false accusations, even seemingly convincing false allegations, don't always, but sometimes, actually happen, especially when fame, money, sex, secrets, shame and sexual confusion are in the mix," Gibbs said.
Prosecutor Christine Agnew said in her closing argument that it was no coincidence that three of the men, who did not know each other, accused Spacey of aggressively grabbing them around the crotch, which she called his "trademark" move.
But Gibbs said the pattern that had emerged during the trial was that the defense disapproved or questioned the accusers.
Gibbs focused on allegations from a man who said Spacey subjected him to unwanted groping for years until one day while driving the star to the Elton John gala ball in 2004 or 2005, the actor grabbed his crotch so hard he almost fell off the road.
The photos showed that Spacey only attended the party in 2001 and that she was supported by John's surprise testimony and her husband, appearing in London court by video from Monaco.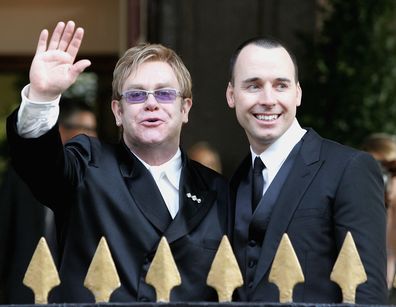 "To their everlasting credit, Sir Elton John and David Furnish stood up and were counted out in defense of a man who has been universally written off… at the risk of internet wrath," Gibbs said. "You need look no further than that for bravery."
Spacey cried and dabbed at her eyes with a handkerchief.
Gibbs said the prosecution tried unsuccessfully to suggest the incident occurred in different years or during a different trip to the singer's home, though John and Furnish said Spacey had only visited once.
The alleged victim on cross-examination said he may have been in the wrong year, but insisted the incident occurred because he took his breath away and avoided Spacey afterward.
Spacey testified over two days last week and said he had consensual encounters with the man behind the wheel, along with another straight man. The Oscar winner surmised that they later embarrassed each other and must have regretted their time together.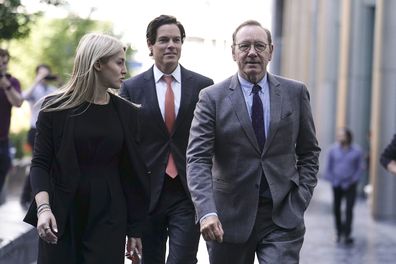 Gibbs said a photo the driver sent Spacey from a mountain peak and photos of him with Spacey he posted on social media years later further undermined the man's testimony.
"He had already told us that Mr. Spacey made him sick," Gibbs said. "But that was a lie and it was a lie that he thought he could get away with, because he didn't remember the photograph… A picture really is worth 1,000 words."
Spacey testified that allegations that he made racially insensitive comments to another man in a theater, and that his private parts were violently struck by a "cobra" backstage, were "pure fantasy."
Testimony from the director, producer and company manager who were present at the time suggested Spacey would have had little or no opportunity to assault the man as he described, Gibbs said. Those witnesses also disputed the man's account that it appeared Spacey had been up all night and smelled of alcohol.
"Did it occur to you then that for all your charm, you might have a fantasist in front of you?" Gibbs asked the jury. "You might ask, 'How is it possible that none of that happened?' …. The better question is: 'How could any of what (the witness) said have happened?'"
Gibbs said an aspiring actor who said he went to Spacey's apartment for tutoring and a beer, and woke up the next morning to find the actor performing oral sex on him, was another liar.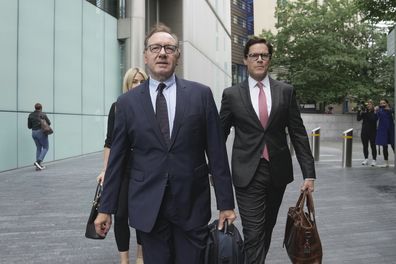 For a daily dose of 9Honey, Subscribe to our newsletter here
Phone records showed that he continued to communicate with Spacey after the night in question, despite his insistence that he had not.
His credibility was further challenged by his efforts to prevent police from seeing his phone data and evidence that he deleted social media accounts and did not share messages sent to friends joking that he might have to have sex with Spacey if his job prospects did not improve soon.
"Phone records don't lie, but people do sometimes," Gibbs said.
Spacey had testified that he did not remember touching the groin of a man he met in a pub during a night of heavy drinking, but conceded that it probably happened while he was trying to attack the man.
Gibbs suggested that "perhaps in this country… we don't convict people for a crime… for doing something wrong."
If you or someone you know is affected by a sexual assault, please call 1800RESPECT on 1800 737 732 or visit their website. In case of emergency, call 000.