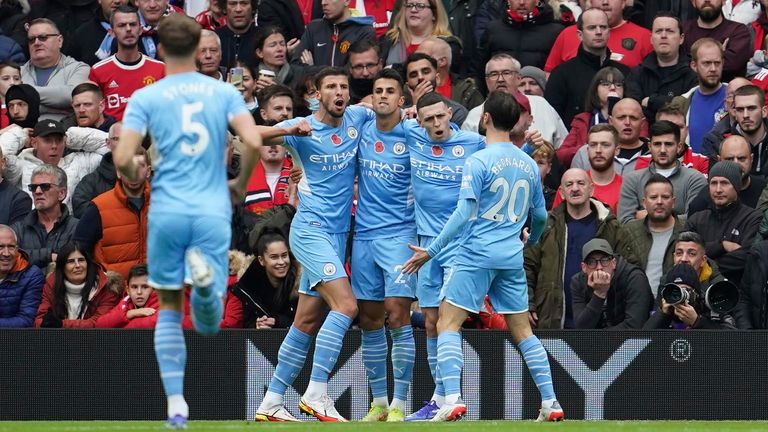 A poor performance in the first half delivered Manchester United to a 2-0 defeat to Manchester City at Old Trafford, their fourth defeat in six Premier League games.
After nightmare of That Defeat 5-0 Liverpool almost two weeks ago, it looked ominous for United as City took the lead in the seven minute thanks to Eric Bailly's own goal as he stretched to intercept Joao Cancelo's dangerous cross.
United could have achieved points parity with City with a win, but the gap between them at Old Trafford was huge as the hosts put in another low-level performance that will put pressure on manager Ole Gunnar Solskjaer.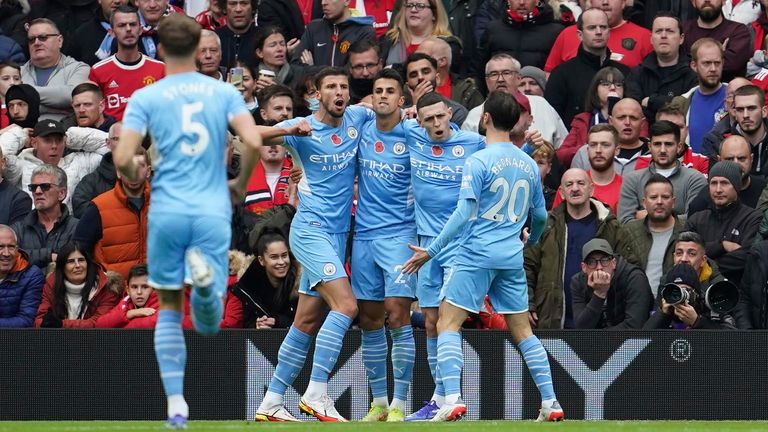 David De Gea made five excellent saves in seven minutes of the first half as City peppered United's goal, but the keeper should have avoided Bernardo Silva's shot in the sharpest corners just before the break from another Cancelo ball. (45), although Luke Shaw was equally guilty of a slow defense.
United brought Jadon Sancho to half-time and at least stemmed the flow in a less eventful second half – Gary Neville said they "looked like a drunk dude at the end of a night looking for a fight" on the co-comment – also if City still missed excellent opportunities for Kevin De Bruyne and Phil Foden.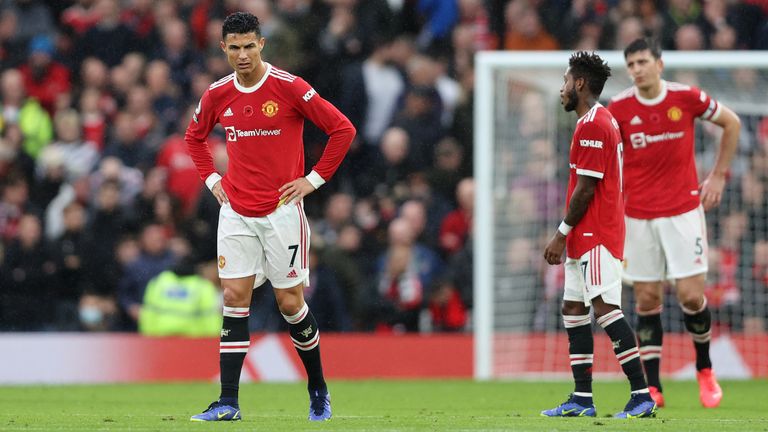 After a relatively stabilized week leading up to the derby, the heat has returned to United and Solskjaer who are eight points behind leaders Chelsea with just over a quarter of the season gone, a gap that could widen to 11 points by 5pm: 00 on Saturday. City is back in shape for the national team after two consecutive defeats and finishes second.
Full report to follow
After the break for the national teams, Man Utd will go to Watford in the Premier League on Saturday 20 November; kick-off at 15.
Meanwhile, Manchester City is back in action on Sunday 21 November when they host Everton, live Super Sunday on Sky Sports; kick-off 14:00.