ModivCare wants its caregivers to be the home care equivalent of 'air traffic controllers'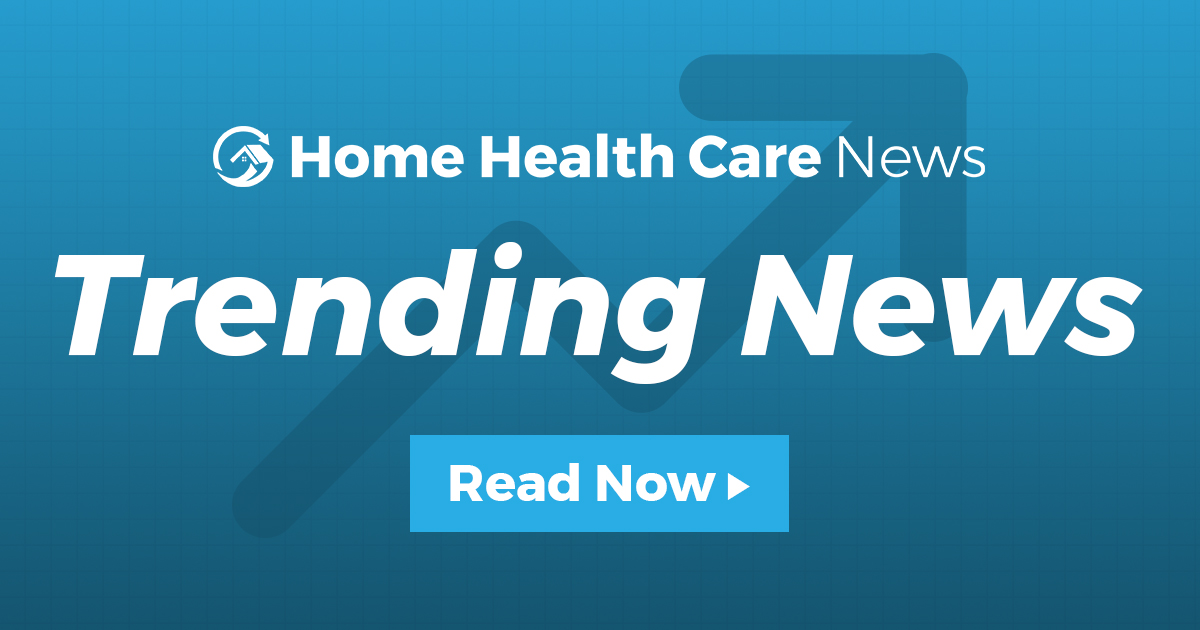 Last year, ModivCare Inc. (Nasdaq: MODV) got started in the home care arena.
With recent acquisitions, the company is leaning even further toward its goal of transforming itself from a transportation logistics company to a provider of comprehensive supportive care solutions designed to address the social determinants of health.
Daniel Greenleaf, ModivCare president and CEO, outlined his broader plans for the company during his second quarter 2021 earnings call on Friday.
"[We want to] remove barriers to care for underserved patient populations, provide better home care, improve patient lives and health outcomes, provide a convenient one-stop shop for our payers, state and hospital partners, "he said. "And reduce health care costs."
A key strategy to consolidate this vision has been the company's acquisition of CareFinders Total Care LLC and VRI Intermediate Holdings LLC.
Based in Denver, ModivCare offers health care services with technology and provides non-emergency medical transportation (NEMT), personal care and nutritional meal delivery services.
In July, ModivCare announced plans to purchase CareFinders, a Hackensack, NJ-based personal care company that serves more than 8,500 patients in New Jersey, Pennsylvania and Connecticut. The transaction is scheduled to close in the third quarter of 2021.
Under the terms of the agreement, ModivCare will acquire a 100% equity interest in CareFinders for $ 340 million. ModivCare's personal care segment will consist of nearly 16,000 caregivers who will work in seven states once the transaction is complete.
Most recently, ModivCare signed an agreement to acquire VRI, a provider of remote patient monitoring solutions based in Franklin, Ohio.
Under the agreement, ModivCare will acquire 100% of VRI for $ 315 million. This is subject to customary purchase price adjustments.
"By combining VRI's remote home monitoring insights and ModivCare's existing data from our other supportive care verticals, we will further unlock the total patient health landscape and enable better health outcomes," he said. Greenleaf.
The VRI acquisition adds an estimated $ 8.5 billion addressable market in remote monitoring, which has only 13% penetration, according to ModivCare. There are considerable growth opportunities in this space due to the increasing coverage of remote monitoring by Medicaid and Medicare Advantage health plans, Greenleaf said.
HHCN + Recommended Exclusives
ModivCare originally marked its debut in the personal care space with the acquisition of Simplura in November 2020. The acquisition was a cash transaction that placed an enterprise value of $ 575 million in Simplura.
Prior to the agreement, Simplura operated a network of personal care and home health agencies in seven states. ModivCare still offers these services under the name Simplura.
"Simplura's scale and density in its core markets provided us with an excellent fundamental business in the personal care sector of $ 55 billion, which is expected to grow to $ 100 billion in the coming years," said Greenleaf. "Our pending acquisition of CareFinders, announced last week, significantly strengthens our personal care presence in the Northeast and complements Simplura's capabilities."
In addition to recent M&A activity, ModivCare announced Thursday that it is partnering with Uber Health to strengthen its transportation provider networks.
Greenleaf believes that the "synergistic ecosystem" that ModivCare has created is ready to thrive as healthcare moves increasingly away from higher-cost institutional settings to lower-cost home settings.
"As we leverage our technology and data analytics, we envision a future in which our personal care assistants act as air traffic controllers in the patient's home," he said. "If the patient's food supplies are low, help can turn to our nutritional meal delivery program. If the medication required by the patient is in short supply, the attendant can implement our NEMT services to transport the refills to the patient's home. If the assistant notices a special need for medication administration or remote monitoring, we can bring the VRI solutions to the patient's home. "
During the call, Greenleaf also took the time to applaud policymakers' support for home and community-based services. Specifically, the "Better Care Better Jobs Act", sponsored by US Senators Bob Casey of Pennsylvania and Ron Wyden of Oregon, as well as US Representative Debbie Dingell of Michigan.
"This vital investment, if signed into law, could help older people and people with disabilities access needed support and get family caregivers back to work," he said.
In total, ModivCare reported revenue of $ 474.4 million in the second quarter of 2021, an increase of 68.1% compared to $ 282.3 million during the same period last year.