More than 2000 entrepreneurs, who participated in various training modules in Stanbic Bank Business Accelerator Program, Business Development Program, Micro-Enterprise Development Program and Supplier Development Program graduated from Kampala Hotel Africana on Friday.
According to the organizers of the Business Incubator, the training, which was carried out in partnership with the German Technical Cooperation Agency (GIZ) Entrepreneurship for Development (E4D), was aimed at equipping entrepreneurs with relevant business skills in Stanbic Business Incubator Limited (SBIL). ) between January 2022 and April 2023.
Speaking at the graduation ceremony, Stanbic Business Incubator CEO Tony Otoa said: "Small and medium-sized enterprises (SMEs) are universally seen as key drivers of economic growth."
Mr. Otoa said that SBIL is closely supporting SMEs to access the financial services and skills they need to grow and prosper. He also mentioned that the goal is to see small businesses in Uganda improve their operations and profits and create new jobs and business opportunities for women and youth.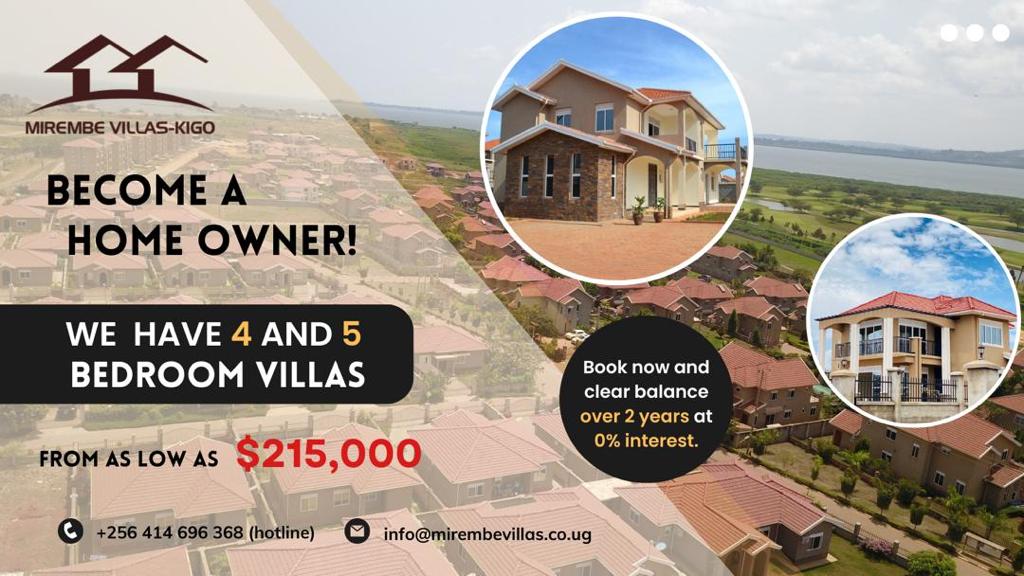 Otoa noted that the training emphasized three key areas, namely; access to markets, access to finance and business operational capacity, all of which are necessary for the growth of Small and Medium Enterprises (MIPYMES).
"SBIL will continue to support entrepreneurs to unlock their potential in various ways through networking, connecting them to market platforms, and guiding them on how to be competitive locally and internationally," he added.
Cathy Adengo, Director of Sustainability at Stanbic Uganda Holdings Limited, said they understand the challenges and difficulties faced by SMEs and are committed to supporting entrepreneurs on their journey to drive economic growth.
He stressed that sustainability is a key pillar on Stanbic Uganda Holdings Limited's agenda in providing easily accessible financial solutions and guidance to entrepreneurs, especially those in the agricultural sector.
Speaking at the graduation, Emma Mugisha, director of business and commercial banking, said that Stanbic Uganda Holdings is building an ecosystem through its five subsidiaries which include Stanbic Bank, FlyHub, a Fintech company, Stanbic business Incubator, Stanbic Properties Limited and SBG. . Securities, an investment firm, to support entrepreneurs and drive economic growth in Uganda, as well as to network and work collaboratively with entrepreneurs.
Aisha Mayanja, graduate and founder of the Entrepreneurial Development Program (EDP), said Ewaffe Cultural Village; they were forced to do market research and competitor analysis after the training, something they never thought they had to do.
"We have been trained on the importance of complying and being formally registered," he said.
Speaking on behalf of the project development partners, GIZ E4D Uganda Program Team Leader Donald Agaba mentioned that E4D will continue to promote local employment through capacity building in partnership with the incubator. He further said; The role of MSMEs in the socioeconomic development of a country cannot be minimized due to their contribution to the Gross Domestic Product (GDP) and the generation of decent employment. Mr. Agaba applauded SBIL for the significant achievements and strong partnership thus far.
During the graduation ceremony, Emma Mugisha, Stanbic Bank's business and commercial director, advised entrepreneurs to always take advantage of training opportunities.
Ms Mugisha said that in November 2020, Stanbic Bank launched the Economic Business Restart Fund as a private sector-led response to provide affordable financing for key sectors and groups most affected by the COVID-19 pandemic. . She added that capacity building and training for SMEs through SBIL has been instrumental in ensuring faster business recovery and equipping business owners to survive during turbulent economic periods.
SBIL developed the EDP in 2018, supporting 190 SMEs in Kampala by building their capacity to actively participate in Uganda's natural resources sector.
In 2019, SBIL received funding from the GIZ Employment and Skills Development in Africa (E4D) program to enable the expansion of the Enterprise Development Program (EDP) to support SMEs in Gulu and Mbarara districts to become more competitive, achieve sustainable growth and create jobs. .
Based on the promising results recorded by E4D in 2019, a new partnership was established in 2021 to further enhance and expand the reach of the incubator across the country to cover at least 20 districts through four regional branches.
Do you have a story in your community or an opinion to share with us? Write to us at editorial@watchdoguganda.com