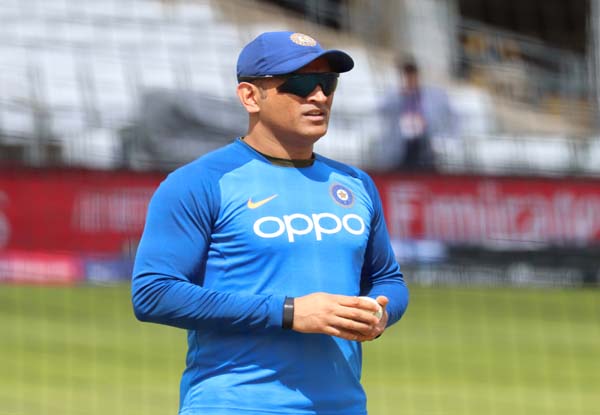 Xtra Time Web Desk – MS Dhoni's cricket legacy will be remembered for generations to come. His impact on the game, both as a player and as a leader, is unparalleled. Dhoni's longevity in the sport is a testament to his incredible skill, determination and adaptability.
From his debut in 2004 to his retirement from international cricket in 2020, Dhoni's career spanned almost 16 years. During this time, he accomplished remarkable feats, leading the Indian cricket team to numerous victories and championships. Under his captaincy, India won the ICC World Twenty20 in 2007, the ICC Cricket World Cup in 2011 and the ICC Champions Trophy in 2013. These triumphs cemented India's position as a dominant force in world cricket. India also won the ICC Test club twice under his captaincy. And of course not forgetting his 5 IPL trophies leading Chennai Super Kings and two Champions League titles.
Dhoni's calm and collected demeanor, even in the most pressure-filled situations, became his trademark. He had an uncanny ability to confidently make crucial decisions, often surprising opponents and teammates alike. His astute reading of the game and his innovative tactics revolutionized limited-overs cricket, inspiring a generation of cricketers to think outside the box.
Beyond his leadership skills, Dhoni's hitting prowess was exceptional. He was a master finisher, renowned for his ability to pursue challenging objectives and deliver under immense pressure. His helicopter shot became an iconic symbol of his aggressive yet calculated hitting approach.
According to former India opener WV Raman, Dhoni's biggest USP is that he keeps things simple and doesn't complicate things. She makes good use of his resources and that is the hallmark of a great captain.
Dhoni's legacy extends beyond his achievements on the pitch. He became an inspiration to millions, especially in small towns and cities, proving that talent and hard work can overcome any obstacle. His success story inspired countless youngsters to pursue cricket as a career and brought in a new wave of cricketing talent from all corners of India.
As Dhoni's career progressed, his popularity skyrocketed, transcending national borders. He gained a huge following around the world, with fans affectionately referring to him as "Captain Cool" and "Thala". Dhoni's humility, grace and sportsmanship endeared him to people from all walks of life.
While speculation about Dhoni's retirement persists, his legacy is now firmly established. According to his childhood coach, Keshav Banerjee, no one should question when he retires. It is his personal decision and we must all respect it.
Dhoni had been struggling with a knee injury throughout the IPL season and decided to undergo knee surgery just two days after his team won IPL 2023. The road to recovery is expected to be a long one for the CSK captain. However, Dhoni himself has confirmed that he too will try to play in the upcoming IPL season. Chennai Super Kings CEO Kasi Viswanathan is hopeful that Dhoni will once again lead the Yellow Army for the IPL next season.
Dhoni's contributions to Indian cricket, his unique leadership style and ability to redefine the game will continue to inspire future generations. As the cricketing world celebrates his 42nd birthday, MS Dhoni's enduring brilliance shines brightly and his impact on the sport will be forever cherished.