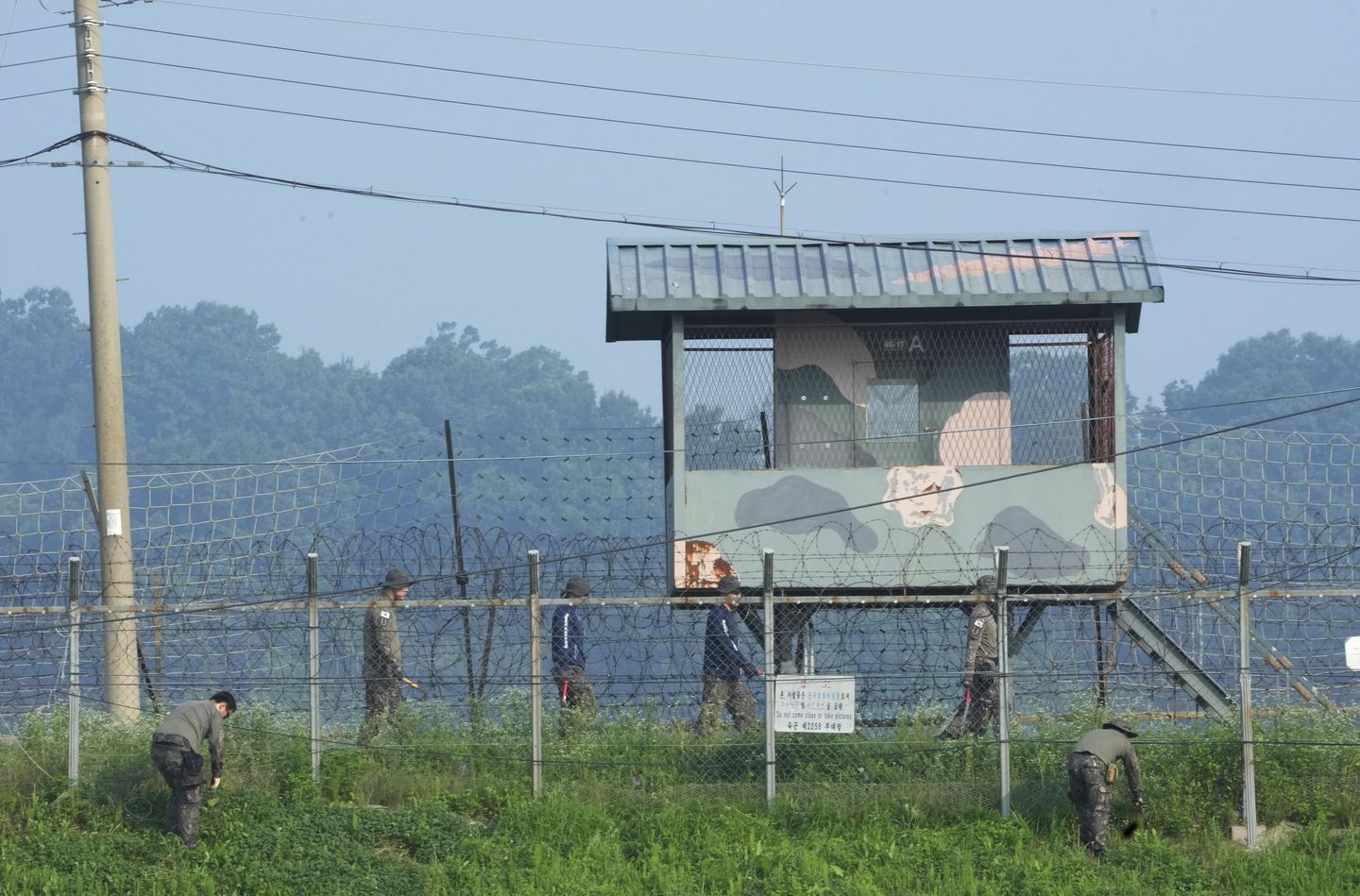 SEOUL, South Korea (AP) — North Korea fired several cruise missiles into its western sea on Saturday, the South Korean military said, marking the second launch event this week apparently in protest of the docking of a nuclear-armed U.S. submarine in South Korea.
Adding to its barrage of missile fires in recent months, North Korea has remained publicly silent for a fifth day about the fate of a US soldier who stormed north across the heavily armed Korean border this week.
South Korea's Joint Chiefs of Staff said the launches were detected around 4 a.m., but did not immediately report how many missiles were fired or how far they flew. He said the US and South Korean militaries were closely looking at the launches.
---
---
On Wednesday, North Korea fired two short-range ballistic missiles from an area near its capital, Pyongyang. They flew about 550 kilometers (341 miles) before landing in waters east of the Korean peninsula.
The flight distance of those missiles roughly matched the distance between Pyongyang and the South Korean port city of Busan, where the USS Kentucky on Tuesday made the first visit by a US nuclear submarine to South Korea since the 1980s.
The United States and South Korea have been expanding their combined military exercises and agreed to increase the regional deployment of US strategic assets such as bombers, aircraft carriers and submarines in a show of force against North Korea, which has tested around 100 missiles since early 2022.
The allies have also launched new rounds of nuclear contingency planning meetings that are aimed in part to ease fears among the South Korean public about the growing nuclear threat from the North and to stifle voices within the country that it should seek its own deterrence.
North Korea's defense minister issued a veiled threat on Thursday suggesting the docking of the Kentucky in South Korea could be the reason for a nuclear attack by the North. North Korea has used that rhetoric before, but the comments underscored how tense relations now are.
South Korea's Defense Ministry on Friday described the deployment of the Kentucky and nuclear contingency planning meetings between Washington and Seoul as "defensive response measures" to counter the threat from North Korea. The ministry said in a statement that it "strongly warns" that any nuclear attack by the North against allies would meet with an "immediate, overwhelming and decisive response… that would put an end to the North Korean regime."
Copyright © 2023 The Washington Times, LLC.