Pfizer recalls Nurtec ODT prescription drugs due to non-compliance with child-resistant packaging; Risk of poisoning
The product's name:
Nurtec® ODT Oral Disintegration Tablets (rimegepant), 75 mg, blister pack of 8 dose units
Danger:
Prescription drug recalls must be in child-resistant packaging as required by the Poison Prevention Packaging Act (PPPA). The packaging of the products is not childproof, which creates a risk of poisoning if the contents are swallowed by young children.
revocation date:
March 16, 2023
remember the details
Description:
This recall is for Nurtec ODT 75mg ODT Prescription Tablets sold in cartons containing one blister of 8 tablets. The tablets are in a blister pack, not intended for children, and are packaged in a carton box with product name, dosage, NDC number and expiry date. Dosage strength and expiration date are printed or stamped on the blister card.
Feedback includes the following:
| | | |
| --- | --- | --- |
| Product Description | NDC number | expiration date |
| Nurtek® ODT (rimegepant) 75 mg, 8 dose units, blister pack | 72618-3000-2 | All dates up to 6/2026 |
means:
Consumers should immediately remove the recalled product from the sight and reach of children and contact Pfizer for a free child-resistant bag to store the product. Once a product is protected, consumers can continue to use it as directed.
Sold in:
Pharmacies nationwide as a prescription drug from December 2021 to March 2023. Product prices varied based on health insurance terms and other factors.
Manufacturer(s):
Biohaven Pharmaceuticals Inc., New Haven, Connecticut. and Pfizer Inc., New York
About USCCC
The US Consumer Product Safety Commission (CPSC) is responsible for protecting the public from the unreasonable risk of injury or death associated with the use of thousands of consumer products. Deaths, injuries and property damage from incidents involving consumer products cost the country more than $1 trillion annually. CPSC's work in consumer product safety has contributed to the decline in consumer product-related injury rates over the past 50 years.
Federal law prohibits any person from selling goods subject to a Commission Order or voluntary recall undertaken in consultation with the CPSC.
Meet the new owner of Pornhub: Ethical Capital Partners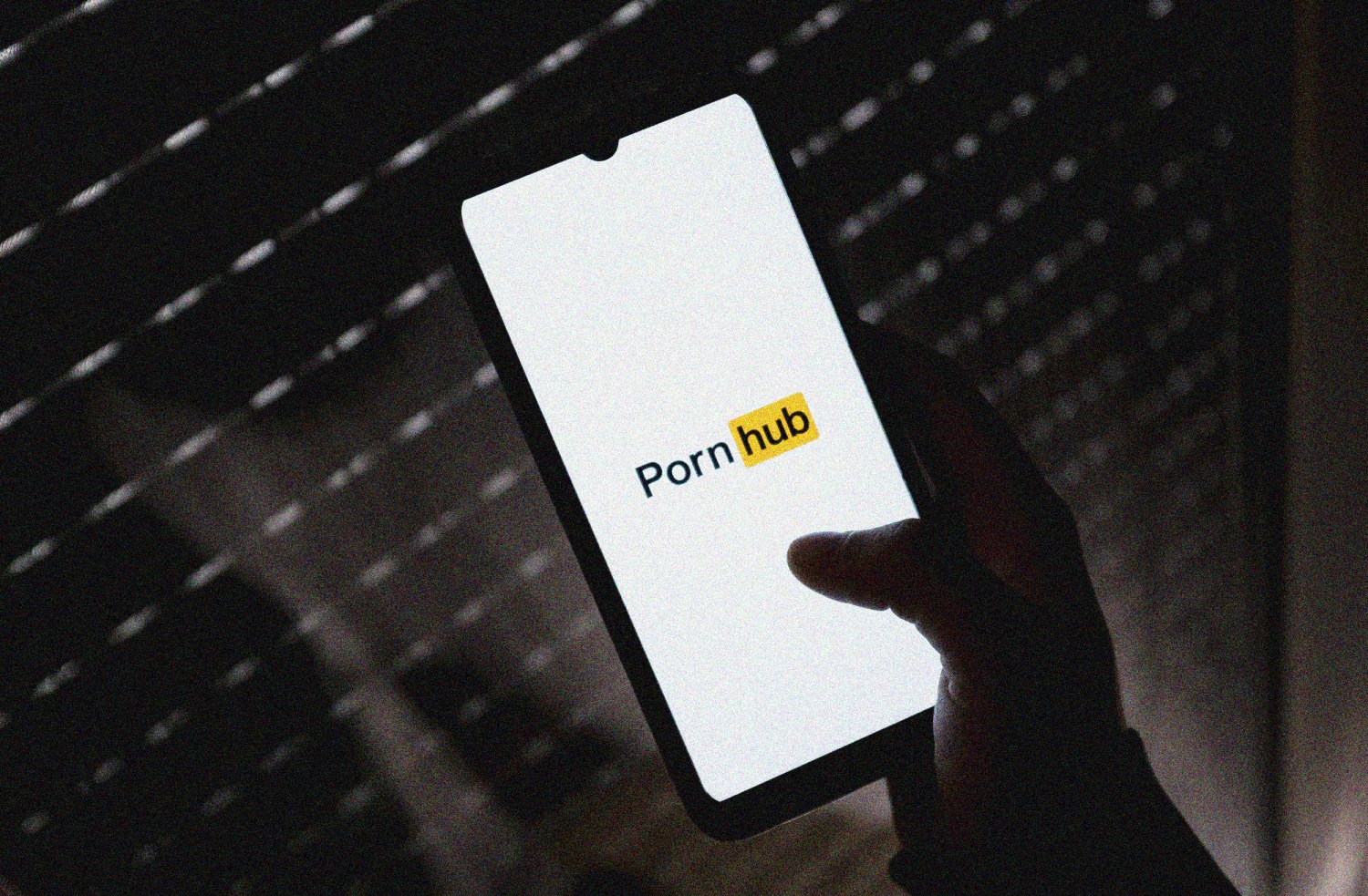 In the midst of a culture associated with online access to sexually explicit content, Mindgeek, the owner of Pornhub, was acquired on Thursday by private equity firm Ethical Capital Partners.
Pornhub is one of the largest adult entertainment websites on the internet and has come under scrutiny for previously hosting videos depicting child sexual abuse. After being published in the New York Times criticized platform, Visa and Mastercard suspended services from the site. Pornhub removed all unverified content and changed who was allowed to upload it to the site, but continued to struggle with its critics.
Despite the controversy surrounding Pornhub, Solomon Friedman, Ethical Capital Partners VP of Compliance, said that sharing how Mindgeek hosts and moderates content about "positive sexual expression between consensual adults" has a huge "social, financial and technological value.
Ethical Capital Partners will have "full control" of its new assets, Friedman told NBC News. V Press release in announcing the acquisition, the firm says it is seeking investment opportunities in industries requiring "principled ethical leadership."
Friedman, a defense lawyer with almost 15 years of experience, said he has worked on lawsuits related to investigating, detecting and preventing child sexual abuse material.
Mindgeek has rarely spoken out in the years since the New York Times article, but its new owner boldly defends Pornhub's right to exist.
According to Friedman, Mindgeek's tools for checking bad content behavior were "a key reason why Ethical Capital Partners made the acquisition." These include Mindgeek and Pornhub's proven download program, a law enforcement portal, and a "toolkit" for checking content and tracking down stolen content.
"In fact, we see a huge untapped opportunity in taking these tools and sharing them with the world," Friedman said.
On average in 2021, it took Pornhub a little less time to remove child sexual abuse messages (CSAM) than other platforms. according to National Center for Missing and Exploited Children (NCMEC). Pornhub responded to three NCMEC CSAM notifications in less than five hours on average, compared to an overall average across all websites of just over 24 hours.
Outside 30 million reports exploitation of children in the NCMEC in 2021, Pornhub submitted just over 9,000 reports, and Mindgeek's other pornographic websites submitted less than 100 reports combined.
Friedman said Ethical Capital Partners plans to support and center sex workers and sexually explicit content creators in discussions about law and regulation, including what payment processors like Visa and Mastercard do and don't allow sex workers and pornographic sites.
"We were protecting sex workers and we saw the stigma," Friedman said. "There is stigma and shame, which means that discussions and debates take place in the absence of those who suffer the most from it."
The acquisition announcement was greeted with optimism by adult stars and sex workers, said Mike Stabile, director of communications for the Free Speech Coalition, the adult industry trade association.
"At a time when the industry is under incredible legal and cultural attack, it is very helpful to have one of the largest companies speak out," Stabile said.
Along with the announcement of the acquisition of Mindgeek, Ethical Capital Partners also announced the formation of an advisory board that includes Dr. Val Webber, MD, MD. Webber has experience in the webcam industry and is looking to improve the safety and health of performers and sex workers.
"My goal will always be that the safety of the performer is never sacrificed for some other vision of safety," Webber said. "It's things like sexual health and also mental health in constant surveillance and constant deprivation of livelihood."
Martin Rawson on the government's offer to pay for the NHS – cartoon
Proper disposal of massage oil after its expiration date
After the expiration date, the massage oil should be disposed of responsibly. Proper disposal is important to ensure that the oil is not only removed from the massage area, but safely removed from the environment. It is also important to ensure that the oil is disposed of in a manner that does not create health or safety issues. Proper disposal of massage oil ensures that not only is it removed from the site, but it also has no negative impact on the environment.
It is important to properly dispose of massage oil when it reaches its expiration date. Massage oil is a product that can be hazardous to the environment if not properly disposed of. To ensure that recycling massage oil done safely, masseurs should check product packaging for disposal instructions. In many cases, massage oil must be taken to a hazardous waste collection center for proper disposal. It is also important to ensure that the massage oil is stored in an airtight container if it needs to be delivered to a hazardous waste collection center. In some cases, massage oil can be recycled in accordance with local regulations.
Check the massage oil expiration date before disposal.
When it comes to massage therapy, there are several factors to consider to ensure the safety of your clients and yourself. One of the most important factors to consider is the shelf life of massage oils. Check the expiration date before disposal and replace the expired oil as soon as possible. Not only is this important for safety and hygiene reasons, but it can also help you save money and keep your massage practice running smoothly.
Before disposing of massage oil, it is important to make sure that the product has not expired. Checking the expiration date is the best way to make sure the oil is still safe to use. All massage oils must have an expiration date on the packaging and it is recommended to check this date before use. If the expiration date has passed, the oil may have deteriorated and cannot be used safely. It is important to dispose of any expired massage oils in accordance with all applicable laws and regulations.
Never pour massage oil down the drain
Regular massage always requires massage oil or lotion. This oil is an essential element of massage as it allows the massage therapist to manipulate your muscles and provide a pleasant sensation. While massage oil is essential for massage, it comes with a few drawbacks, especially when it comes to cleansing. For example, if you are giving a massage at a client's home, never pour the massage oil down the drain. This is not only harmful to the environment, but can also cause plumbing problems.
Never pour massage oil down the drain, as this can lead to clogging and other plumbing problems. When massage oil comes into contact with water, it can harden and cause clogged pipes. In addition, unwanted debris can build up along the pipe walls, leading to plumbing problems and eventually clogging. Massage oil should be disposed of in the trash and not down the drain to prevent these problems. In addition, it is recommended to wipe up spilled oil immediately, because oil can damage porous surfaces by seeping into them. Never pour massage oil down the drain; instead, put it in the trash according to proper disposal procedures.