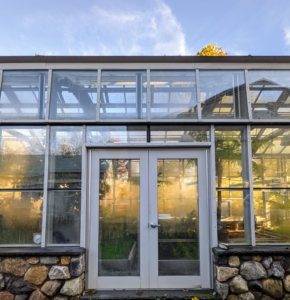 November 15, 2021

Planting in my greenhouse of vegetables
I am so lucky to always have delicious organic produce growing here on my Bedford, New York farm.
As my outdoor garden team continues with the fall chores, the focus is on planting my greenhouse of greens. I love this greenhouse: its construction, several years ago, was inspired by Eliot Coleman, an agriculture expert in four seasons. It uses minimal artificial heat – in fact, most of its energy comes directly from the sun and successfully grows a variety of cold-resistant crops. Recently, my head gardener, Ryan McCallister, planted the seeds for our next growing season.
Here are some photos, have fun.