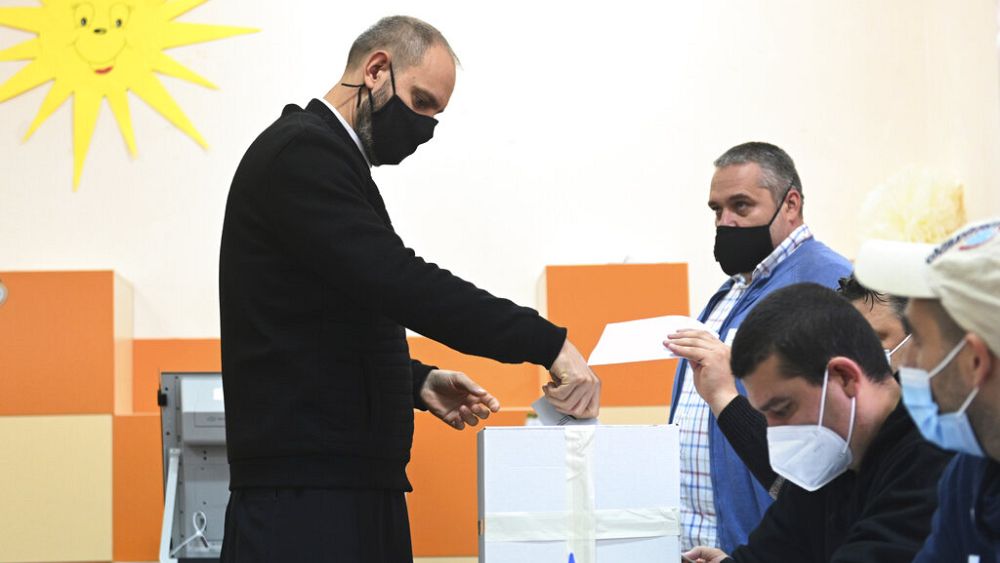 The polls opened on Sunday in Bulgaria as voters choose a new parliament and, possibly, a new president.
Outgoing president Rumen Radev is expected to be re-elected after the November 21 ballot.
Among those hoping to make money are Kiril Petkov and his new party "We keep changing".
The party was created by members of the provisional government and is expected to come second and be at the center of a new government.
Since former Prime Minister Boyko Borissov and his center-right party GERB were expelled in April following massive anti-transplant protests against him last year, there has been enormous political uncertainty.
This is the third parliamentary election this year, with opinion polls pointing to another inconclusive result.
It is feared that another failure to break a protracted political impasse and create a functioning cabinet in the EU's poorest member state could also potentially slow down plans for the country to adopt the euro by 2024.