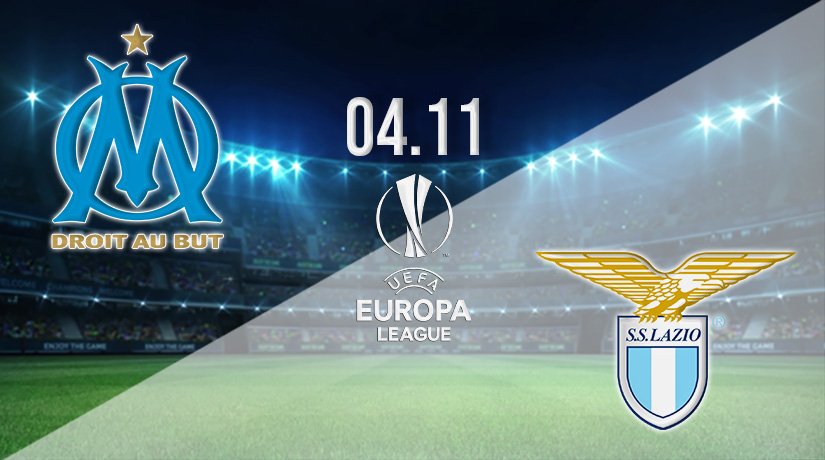 The hot competition for Group E qualification returns on Thursday as Marseille's Stade Vélodrome hosts Lazio in France at 21:00 GMT.
When the two teams met on Matchday 3 in Italy, the result was a goalless draw. A win for both sides will be very important in deciding the group.
At present, Lazio are second in Group E with 4 points behind Galatasary with 7 points, while Marseille are third with 3 points.
Game preview
Will Marseille be able to win their first Europa League victory this season?
Olympique de Marseille continued their hunt for Champions League qualification with a fine 1-0 win at Clermont Foot. Jorge Sampaoli's men are in third position after 12 games, one point behind Nice, second.
Having secured three Europa League draws this season, including an away match against Lazio, Marseille need to score a few wins in order to have a chance to advance in the competition.
Jorge Sampaoli has to find a balance between offensive and defensive solidity to have the chance to score against an equally good Lazio led by Maurizio Sarri, who won the competition at Chelsea.
Will Lazio be able to consolidate their position in Group E?
Lazio have started the season well in Serie A. Although many expected them to start from their 6ns final placement in the 2020-21 season and challenge for seats in the Champions League, their current 6ns position in the Serie A standings shows that they have kept their consistency.
Maurizio Sarri's men will have to improve their performance at home against Marseille to have a chance to take something from the Stade Velodrome.
Form guide
Olympique of Marseille
The form table shows that Marseille have won two, drew three and recorded zero defeats in all competitions in their last five games. The downside is that they haven't had enough wins to influence Ligue 1 or the Europa League.
In Ligue 1, Marseille's form shows that, in their last five games, they have won three, drawn one and lost one.
In this Europa League season, Jorge Sampaoli's men have had three draws from three outings so far.
Lazio
In their last five outings in all competitions, Lazio have had two wins, two draws and one defeat. The lone defeat in his run came at Verona's home in Serie A.
In Serie A, Lazio is in 6ns place with 18 points after 11 games. Maurizio Sarri's men are 13 points from the top of the standings and one point from the Champions League.
With only one point separating Lazio in second place from Marseille in third, this match will be crucial for qualifying for the later stages of the Europa League.
Team news
Marseille have no worries about injury or disqualification to upset him ahead of the match against Lazio. However, Jorge Sampaoli will be concerned about the rotation and workload management of some of his key men.
Lazio are missing two players, Mattia Zaccagni and Bobby Adekanye.
Preparation for the Marseille-Lazio match was marked by hatred after French authorities banned Lazio fans from traveling to the port city on the southern coast of France to watch the match.
This ban reflects what the Italian authorities did in the first leg of the match in Italy, when Marseille fans were banned from attending the match in Rome on 21 October.ns.
Without outside support, the partisan crowd at the Stade Vélodrome will likely play a significant role in influencing the match as the 12th.ns man for Marseille.
Possible initial formations
Olympique of Marseille
Lopez; Saliba, Caleta-Car, Peres; Lirola, Kamara, Guendouzi, Gerson; Below, Payet; Milik
Lazio
Pepe Reina; E. Hysaj, L. Felipe, F. Acerbi, A. Marusic; L. Alverto, D. Cataldi, Milinkovic-Savic; Pedro, C. Immobile, F. Anderson
Players to watch
Dimitri Payet
Dimitri Payet is the protagonist of Jorge Sampaoli and Marseille. His offensive drive, the relationship on the pitch with Arkadiusz Milik and Gerson and his goals are crucial assets that Marseille have relied on this season in Ligue 1.
Hopes for Marseille's success against Lazio will hinge on Payet's performance and how he will clash with Milik to bring down Lazio's defense.
Milik provides a crucial point of reference at the top of the Marseille attack; However, Payet provided the cunning, invention and mobility needed to transform Marseille's attacking line into a powerful one.
Ciro Immobile
The dangerous man for Maurizio Sarri is Immobile. Fresh off a successful European campaign with Italy, Immobile has been instrumental in Lazio's performance this season, and in particular his combination with Pedro and Anderson on the flanks and Milinkovic-Savic's runs from midfield.
Maurizio Sarri's 4-3-3 depends on having a mobile striker who knows how to combine well with the winger and the midfield. The pressing aspect of this system also requires the attacker to do his part in closing the game from behind.
Ciro Immobile is instrumental in providing these aspects of the game and still offers a goal threat within the area, including a powerful aerial ability to add to Lazio's armory.
Immobile will have to play well for Lazio to have a chance of getting something in Marseille.
Prediction
Expect Marseille to come out of the blocks with intention as they try to break through this crucial tie. Lazio will continue to implement Maurizio Sarri's system of high pressing, vertical passes and maintaining possession of the ball.
Fans inside the Stade Vélodrome will be loud and partisan – the proverbial 12ns man for Marseille.
Marseille under Jorge Sampaoli can show a disciplined performance, which will serve them well to take all three points in this match.
Make sure you bet on Marseille vs Lazio with 22Bet!