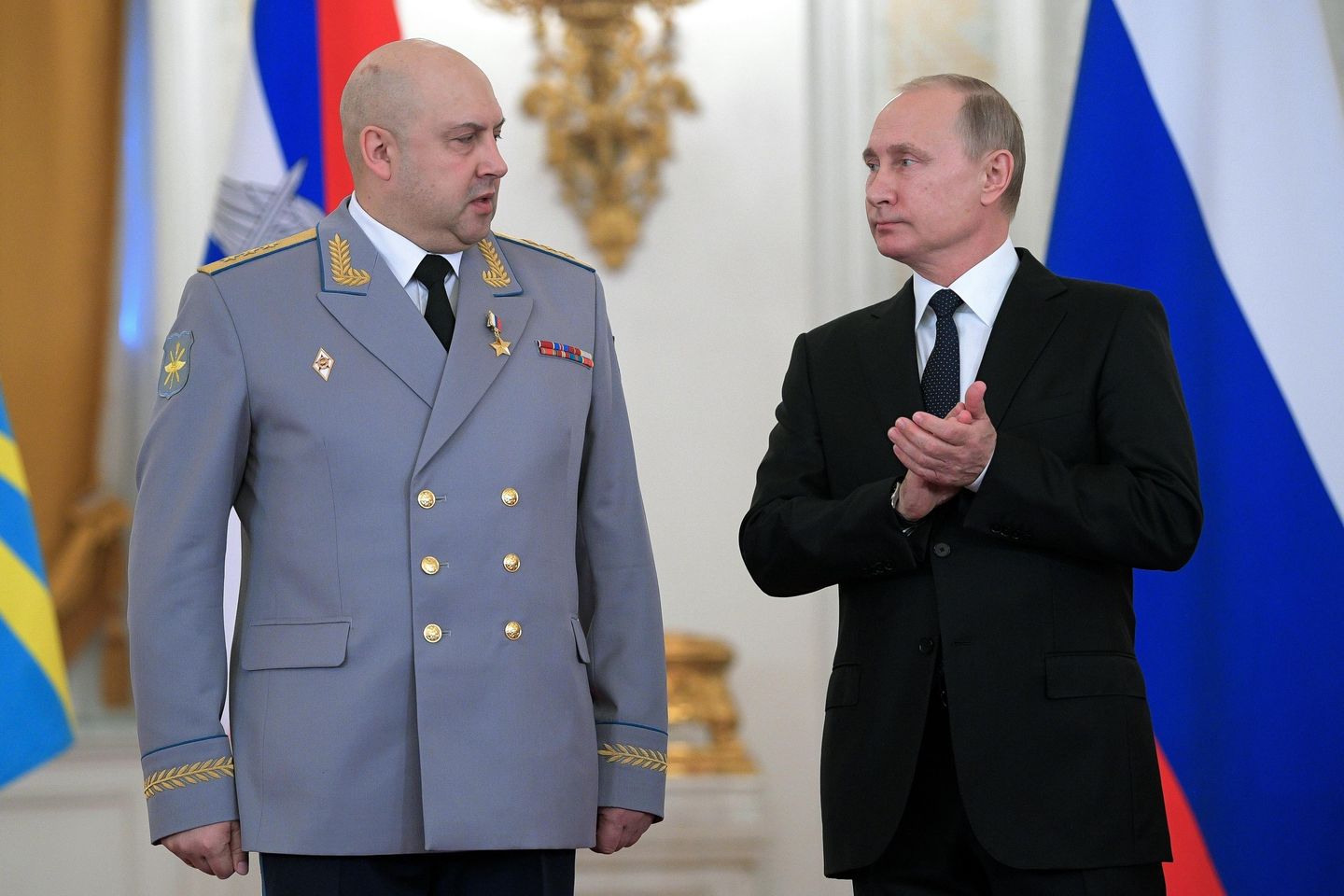 A senior Russian general who reportedly had early knowledge of the Wagner Group's march on Moscow last week has been arrested.
The Moscow Times said General Sergei Surovikin has not been seen in public since Saturday, the day Wagner Group leader Yevgeny Prigozhin and his mercenary army launched a short-lived armed rebellion against Russia's military establishment.
Since then, Mr. Prigozhin fled to Belarus.
---
---
The newspaper said on Wednesday that two sources close to the Defense Ministry confirmed that General Surovikin was in custody.
"He (Surovikin) chose Prigozhin's side during the uprising, and they have him by the balls," one of the sources told the newspaper.
Alexei Venediktov, editor of the Ekho Moskvy radio station that was shut down by the Russian government, said General Surovkin is reportedly being held in Moscow's infamous Lefortovo prison.
"Surovikin has not been in contact with his family for three days. His guards are not responding either," Venediktov said on his Telegram message page.
Lefortovo is the same prison where Wall Street Journal reporter Evan Gershkovich is being held.
Mr. Gershkovich was arrested in March 2023 and charged with espionage, making him the first American journalist to be arrested in Russia on such charges since the Cold War.
The Wall Street Journal "vehemently" denies the allegations against its reporter and has called for his immediate release.
General Surovikin commanded Russia's forces in Ukraine between October 2022 and January 2023, but was replaced and demoted by General Valery Gerasimov, Russia's chief of the general staff.