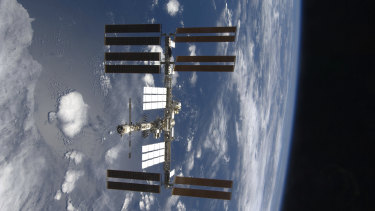 Cape Canaveral: Space junk threatened the seven astronauts aboard the International Space Station on Monday, forcing them to seek refuge in their docked pods and disrupting their work.
The US Space Command said it was following an orbiting debris field, the result of a satellite rupture.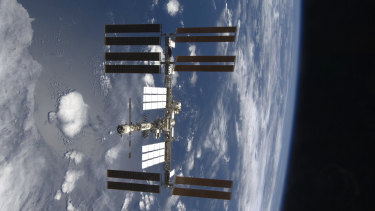 "Russia's dangerous and irresponsible behavior jeopardizes the long-term sustainability of … outer space and clearly demonstrates that Russia's (claims) to oppose space weapons are false and hypocritical," he told reporters. State Department spokesman Ned Price, saying the Russian missile generated more than 1,500 pieces of "traceable orbital debris."
The situation had debris approaching the space station uncomfortably in subsequent orbits and required astronauts to close and then reopen several compartments, including the European laboratory, every 1.5 hours until bedtime.
Mission Control said the heightened threat could continue for another couple of days and continue to disrupt scientific research and other astronaut work. Four of the seven crew members arrived at the orbiting outpost on Thursday night.
Loading
"We are actively working to characterize the debris field and will continue to ensure that all nations traveling into space have the information they need to maneuver satellites in the event of an impact," said Major AnnMarie Annicelli, an Air Force spokesperson.
"We are also working with the entire agency, including the State Department and NASA, regarding these reports and will provide an update in the near future."
NASA astronaut Mark Vande Hei, who is in the middle of a one-year mission, called it "a crazy but well-coordinated day" as he said goodnight to Mission Control.