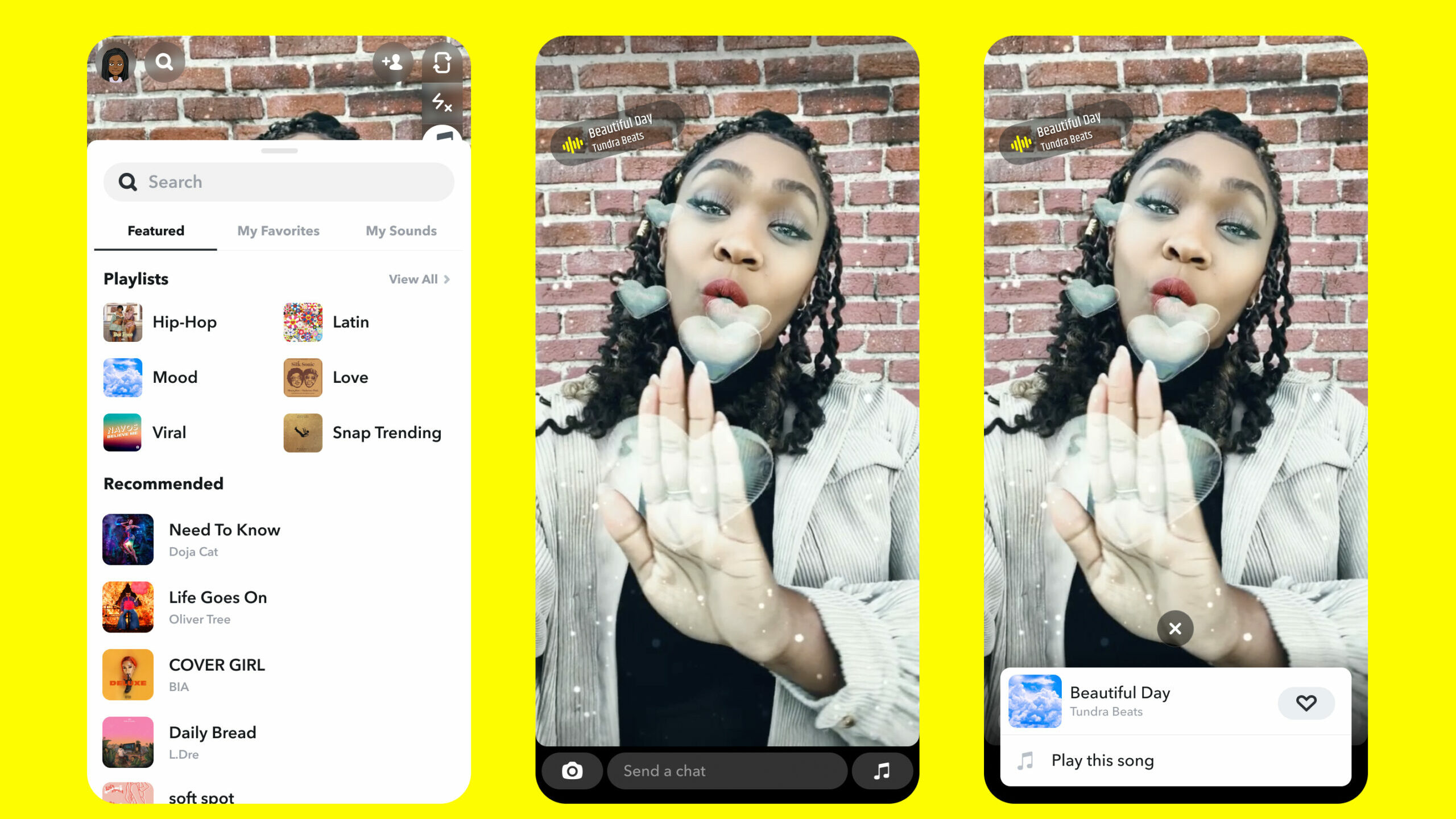 Snapchat has struck a deal with Snapchat The Sounds feature, which allows users to add music to their Snaps, was launched in October 2020.
Snapchat reports that videos created with Sounds music on the platform have collectively produced nearly 1.2 billion videos created and nearly 77 billion views.
Snapchat also claims that over 200 million users interact with augmented reality capabilities on its platform every day and will now expand the music experience on the app by adding sounds to its AR lenses available in the app's "Lens Carousel".
Additionally, Snapchat says it will soon be launching features like "Sound Lenses" with a pre-selected song built into the lens, "a lens that transforms anyone's images so that it looks like they're singing a song" and 'Cameo Sound Lenses', which according to the company "applies visual effects to put you and a friend as the stars of your animated music video".
The social media platform says its new Sound Lenses "will make a more immersive music experience and open up a proven and powerful way for artists to share music on Snapchat."