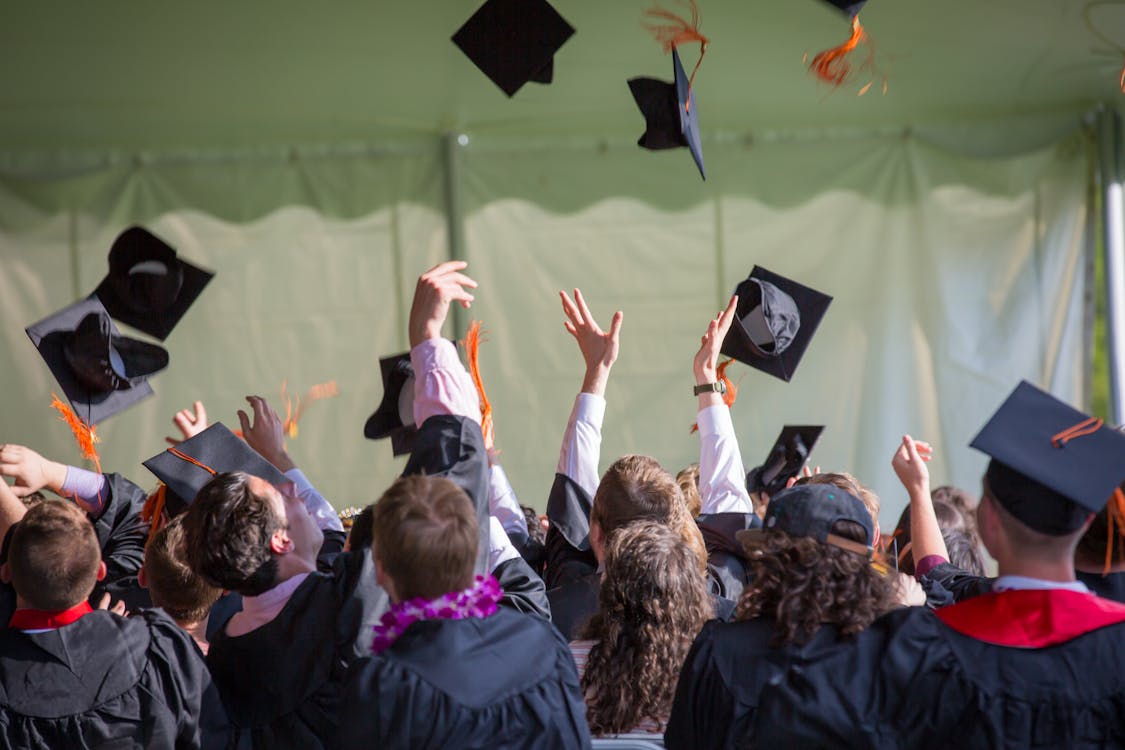 Are you looking for a study abroad opportunity without breaking the bank? Germany could be the perfect choice for you! German universities offer a wide range of degrees, world-class teaching and research facilities, and many opportunities to get involved in student activities. Also, it could be completely free!
Let us show you how with this step-by-step guide to study in Germany for free. We'll take a look at the requirements and benefits of studying in Germany and highlight some of the best universities there so you can make an informed decision about where to apply. Plus, we'll share insider tips on how to navigate the German university system and get the most out of your experience. So if you're ready, let's get started!
How to apply for a free study program in Germany
Studying in Germany for free is a great opportunity for international students. If you are interested in applying, the steps are easy and challenging. You must take care to meet the requirements and follow the proper procedure to apply.
Here is a step-by-step guide to applying for a free study program in Germany:
Find an eligible university or institution: Start by researching eligible universities and institutions that offer free study programs in Germany.

Prepare the necessary documents: Check the requirements of the university and make sure you have all the required documents ready before the deadline. You may need proof of your language proficiency, academic transcripts, letters of recommendation, etc.

Complete the Admission Forms: After confirming that you meet the eligibility criteria, complete the required application forms and submit them in time to be considered for admission to one of their free study programs.

Apply for a Student Visa – Once you have been accepted into one of their programs, submit your student visa application immediately so that you can begin your studies as soon as possible.

Finalize arrival plans: When you have completed all other tasks, think about how you will arrive in Germany and finalize all travel arrangements according to your arrival date.
Taking these steps is essential if you want to secure your place at a German university and start studying there for free!
Requirements and Eligibility Criteria
If you want to study in Germany for free, there are certain requirements and eligibility criteria that you need to meet.
The most important criterion is to have a good knowledge of the German language: most universities and courses require you to prove that you can speak and understand German at a certain level of proficiency. You can take the TestDaF or DSH to prove your German language skills.
You will also need to show proof of financial means for your stay in Germany. In general, universities expect you to prove that your family earns an income of at least €8,820 per year, and the amount should increase if you bring any dependents with you.
Also, some colleges may require certain academic qualifications, such as a specific grade point average from your previous studies. Be sure to check each college's eligibility criteria before applying.
Understanding Tuition Fees and Living Costs
When it comes to studying in Germany, you also need to consider both tuition fees and living costs. In general, tuition fees are free even for international students, but please note that some universities charge tuition fees for certain programs.
It is important to find out if your university program is one that requires tuition fees in advance. When it comes to living costs, it's best to budget for at least 800-845 EUR each month. This covers accommodation, food, transportation and other daily expenses. Depending on where you stay, the cost of living may be higher or lower than stated above, so be sure to do your research beforehand!
You should also take into account the cost of health insurance and any additional activities, such as travel or entertainment. When you have done all that, you can review your finances and see if studying in Germany is a feasible option for you.
Scholarships and External Funding Opportunities
Fortunately, there are a variety of ways to study in Germany for free. In addition to the federal government scholarships offered by the DAAD and Erasmus Mundus programs, there are other external funding opportunities available.
For example, you can search for scholarships and other forms of grants offered by private institutions or organizations. You can also join academic exchange programs and summer schools, which often offer free courses. In addition, you can search for grants from private sponsors or research foundations that finance foreign students studying in Germany.
These scholarships and grants usually cover costs such as tuition fees, living expenses, travel costs, books, and course materials. They can also provide additional benefits, such as language courses or special seminars for foreign students. Please note that some of these third-party grants require you to complete certain tasks once you receive funding, so be sure to read the terms and conditions carefully before signing any agreement!
Find the right language course
The next step in the process to study for free in Germany is to find the right language course. While many courses are available at no cost, more advanced language courses can be offered for a fee.
If you are applying for a university level programme, it is important to learn as much German as possible in order to be able to participate in lectures and discussions. That being said, there are also plenty of free language courses available that will help you build a strong foundation of German language skills.
Free Courses
The most common free German course is provided by public universities and is called the TestDaF Course. The TestDaF course is offered to international students who have already passed the TestDaF exam and need to improve their language skills before starting their studies. This course usually lasts at least four weeks and can include both online modules and face-to-face classes.
paid courses
There are also a variety of paid courses available if you need more help with your German. These include intensive classes at private institutions or more detailed online courses with native instructors. These paid courses can provide individuals with personalized instruction and feedback throughout the course period.
Ultimately, whether you go for a free or paid course, it's important to choose a course that suits your individual goals, as this will ensure you get the most out of your learning experience.
Preparing for the study abroad experience
Being in a foreign country can be exciting and nerve-wracking. After all, it is a whole new culture that you are entering and things may be different than what you are used to. To make sure your time abroad is the best it can be, you'll need to prepare for your experience in Germany.
Research German culture
To fully embrace the German way of life, it's important to do some research on their culture beforehand. This includes everything from understanding their values ​​to learning about their cuisine or customs. You may even want to brush up on some of the language so you can pick up the conversation quickly. You'll want to know about cultural policies or laws that are unique to Germany, such as taxi surcharges and student health insurance coverage.
Make practical planning
Once you start doing your research before your trip, it's also important to make sure you have everything else planned, too! Be sure to find out how long it will be to drive from your home, where nearby grocery stores are located, and what activities are available near your college campus. Check to see if there are any additional paperwork or documents you need, such as a visa or student ID, and make sure everything is in order before you leave for Germany.
Armed with a better understanding of German culture and practical planning, your trip to study abroad in Germany will be much easier! While there may still be challenges along the way, with preparation and an open mind, these experiences will only help shape and develop you as an individual.
Conclusion
Studying in Germany can be a great way to gain valuable knowledge and experience in a new culture. With the right research and preparation, it is possible to study in Germany for free! With its generous tuition waivers, competitive scholarships, and numerous educational options, Germany is an excellent choice for international students. From researching universities to creating a resume, applying for visas and accommodation, there is a lot to consider when applying to study in Germany. The key to achieving your dreams is staying organized and planning ahead. So if you're considering studying abroad in Germany, there's no better time to start than the present!