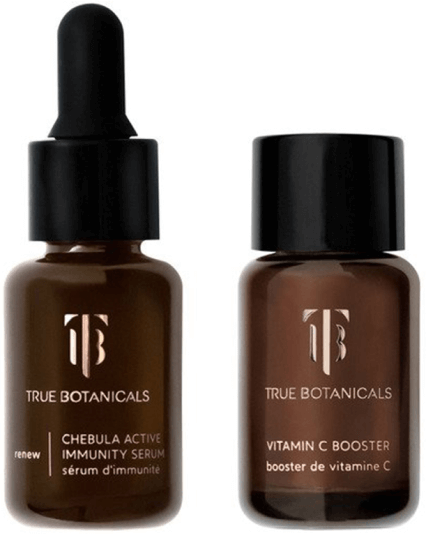 "I never thought I'd say it, but my 50s are the time when I felt most beautiful," says clean beauty pioneer Hillary Peterson, who founded True Botanicals in 2014. "The mind plays a key role. we feel in beauty. When I was younger, I was still learning to appreciate myself. And I felt a lot more pressure to be 'perfect'. "One of the original champions of clean beauty, Peterson dedicated himself to wellness and sustainability after he was Thyroid cancer was diagnosed. The skin care brand that grew out of that research is exquisite and powerful, undoubtedly one of the reasons Peterson looks and feels like it does today. using just a few basic products can make a huge difference, "she says." And I think I was lucky enough to learn very important skincare lessons at the right time, in my late thirties, just as I was seeing acc elerate the aging of my skin ".
But diligent skin care is only one piece of the puzzle, says Peterson. "Working for balance emotionally, physically and specifically with my skin has made a huge difference in my appearance and, just as importantly, how I feel about my appearance." Here, all the ingredients she believes go into aging beautifully and happily.
1
PERFECTION IS NOT FUN
I have learned to accept that I am perfectly imperfect, to laugh at my mistakes and to let things go more easily. This creates a lot more space to be myself and enjoy the ride. In Rachel Naomi Remen's book Wisdom of the kitchen table, a CEO and cancer survivor discovers that perfection is "the prize for the boob". I refer a lot to his attempt to be exceptional and I couldn't agree more with his revelation about what is, in reality, a completely unattainable and unrealistic goal, one that doesn't involve much fun!
5
GENETIC AID
My mother, who had the same skin as me, looked like she was sixty when she was seventy, and I firmly believe that genetics played a role. That said, she has dedicated herself to a healthy diet and a steady exercise regimen.
8th
LESS MAKEUP,
PI FACE OIL
9
KEEP YOUR KNEES BENT
An older friend who was in the final stages of terminal cancer told me that given all that life has to offer, we must learn to "keep our knees bent." Trying to deal with everything – health issues, graying hair, wrinkles, work, everything else – with bent knees has, for me, created more room for acceptance and gratitude. Resistance is exhausting. So when I feel my knees freeze, I remember how powerful it is to melt and flow with the privilege that it is to grow old.