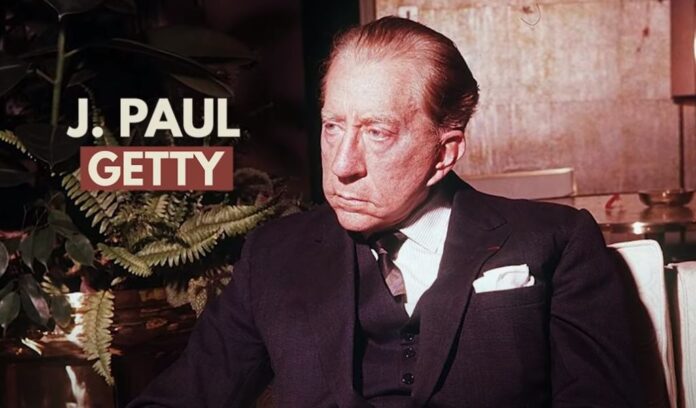 With a large sum raised from oil money, it might have seemed like the Getty family had it all. But his past is also full of crazy ways to save money, affairs, nasty divorces, kidnappings, and sad deaths.
Not So Humble Beginnings
Jean Paul Getty, better known as J. Paul, was born in Minneapolis on December 15, 1892. J. Paul Getty was the only child of wealthy lawyer George Getty (pictured) and his wife Sarah. His father made a lot of money as an insurance and business lawyer in a growing Midwestern city, so J. Paul had a good life growing up.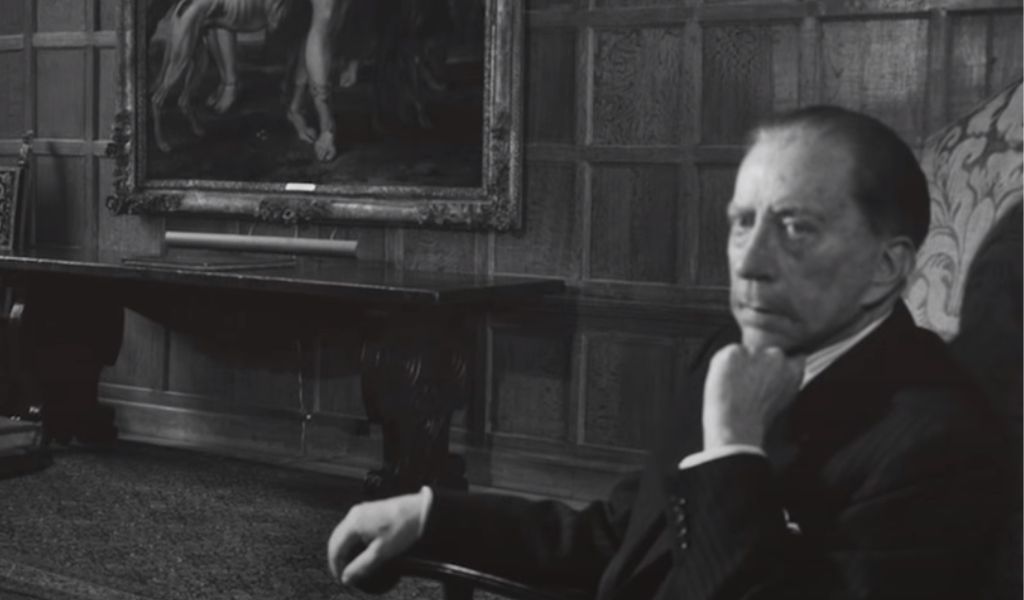 Birth of a family fortune
George Getty had the good sense to get into the growing oil business in 1903. He went to Oklahoma and founded the Minnehoma Oil Company. In just two years, the Getty family patriarch earned enough money to move his family into a beautiful home in Los Angeles.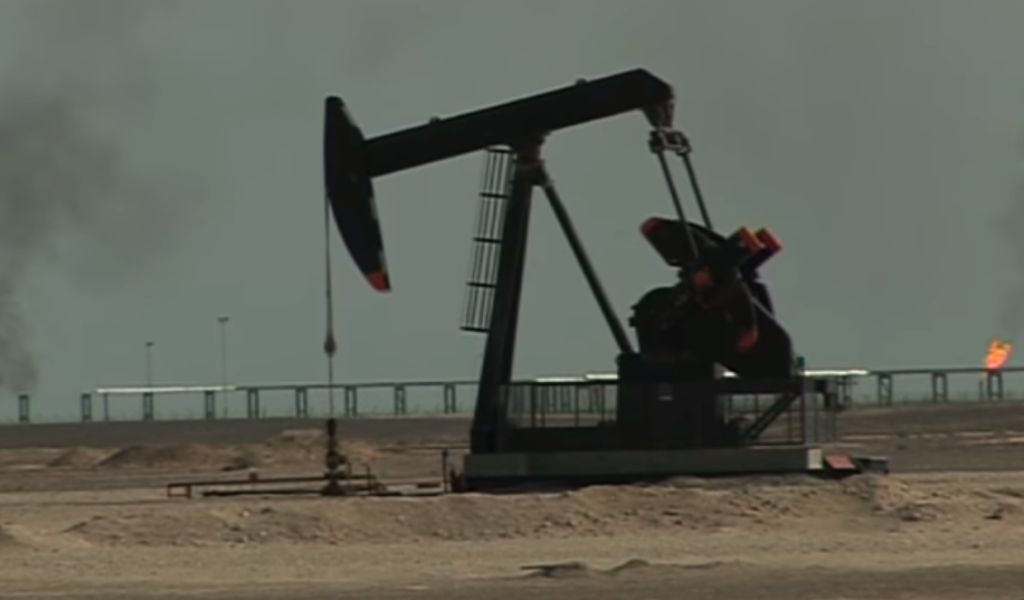 Academic excellence
J. Paul did well in high school and went on to attend some of the best universities in California. He also spent some time at the famous Oxford University in the UK. By the time he graduated from college in 1914, the future billionaire knew a lot about economics, petroleum geology, and various foreign languages.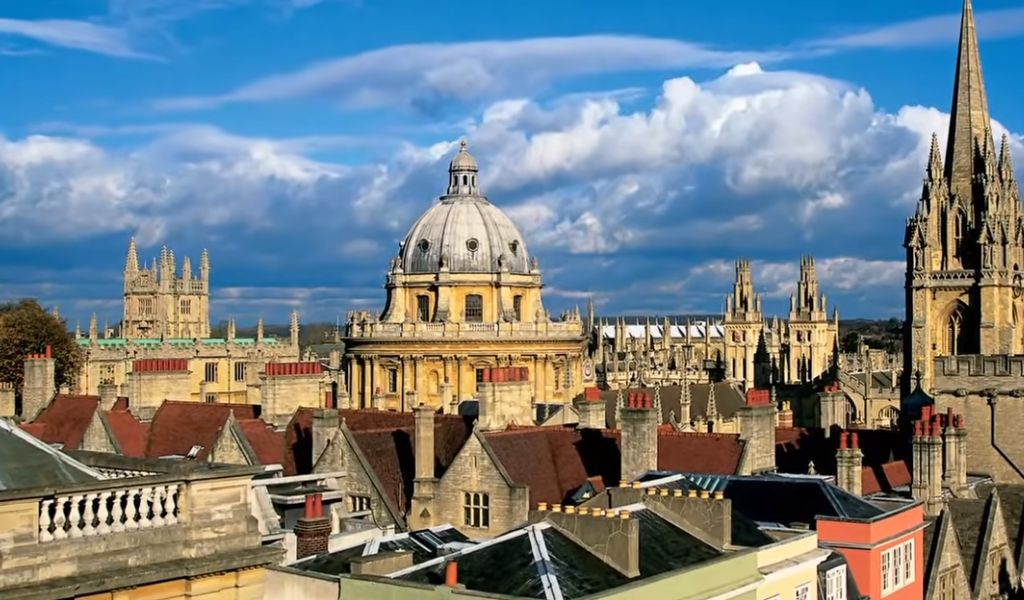 Starting
George Getty, now a billionaire, sent his son some money in September 1914 so he could buy oil claims in the "red bed" region of Oklahoma at very low prices. J. Paul was extremely motivated and determined to build his own money, so he sold the leases at a large profit.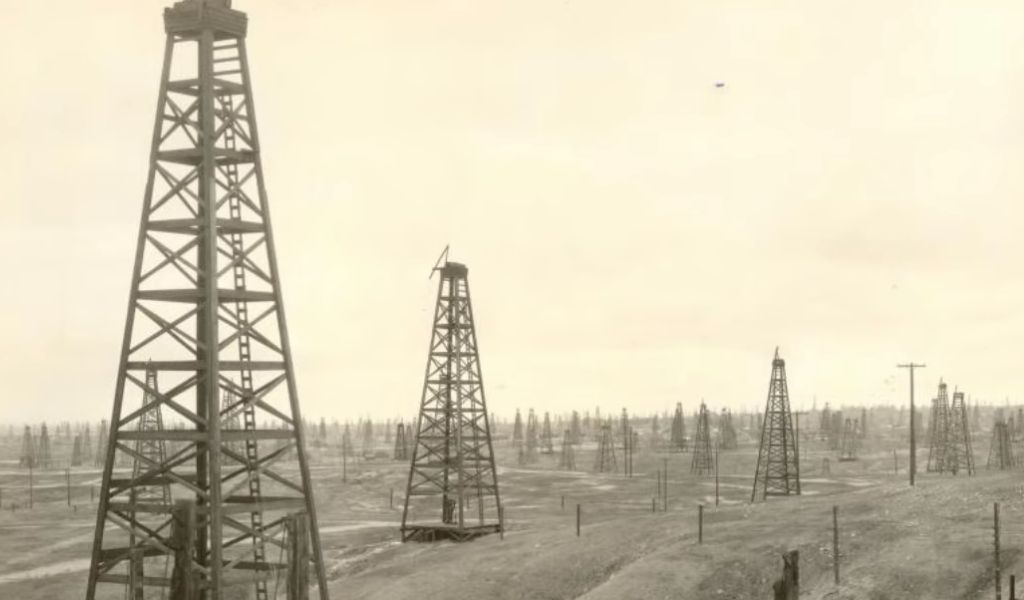 first million
J. Paul earned his first million dollars in June 1916, which is equivalent to a staggering $22.6 million in today's currency. To the dismay of his father, the 23-year-old oil magnate moved to Los Angeles after striking it rich and spent several years living the life of a playboy lothario. When J. Paul returned to Oklahoma in 1919, he picked up where he had left off, buying the most prolific oil wells and holding them while selling the less successful ones. The wealthy tycoon with the Midas touch increased his wealth by $3 million in the 1920s by honing his money-making skills.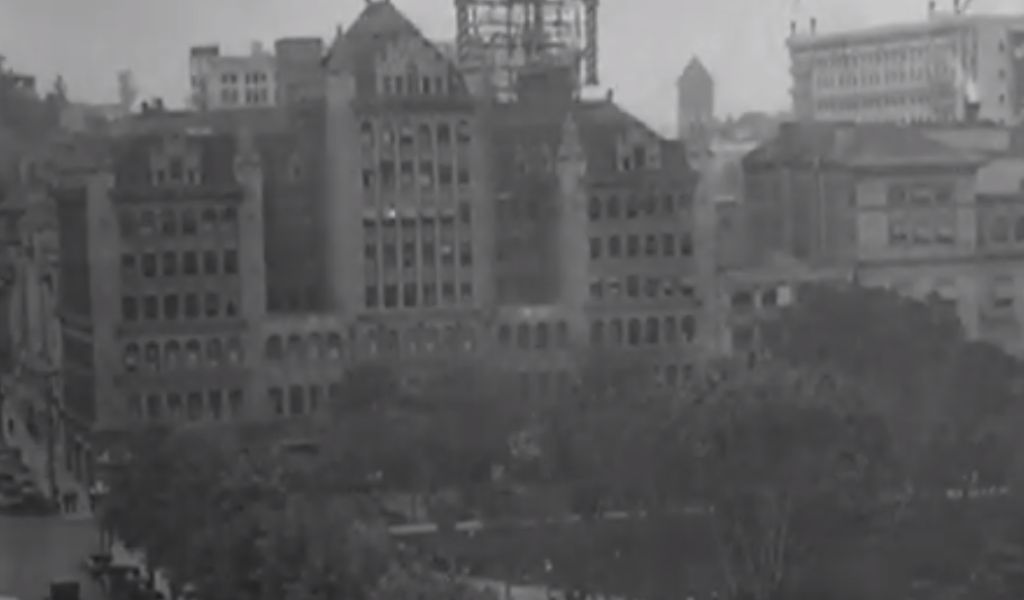 Marriages and Children
J. Paul, who liked much younger women, married 18-year-old Jeannette Dumont in 1923. A year later, he had their first son, George, pictured. It didn't work out, and in 1926, J. Paul married Allene Ashby. They separated in 1928, and that same year, the businessman married his third wife, Adolphine Helmle. In 1929 his son Jean was born. J. Paul didn't spend a lot of time with his family, so they parted ways. One of the workaholic's ex-wives said the business was his first love. She said the oil magnate often worked 18-hour days and even worked weekends and holidays.
parental disappointment
Despite being horrified and appalled by his son's earlier playboy lifestyle and long list of failed marriages (divorce was still highly frowned upon in the 1920s), George Getty prided himself on economic acumen and ethical your son's job. George Getty was truly convinced that his philandering son of his would one day ruin the family business. As a result, the $10 million estate of the Getty patriarch, who passed away in 1930, only left J. Paul with $500,000, with most of the money going to his mother Sarah.
depression expert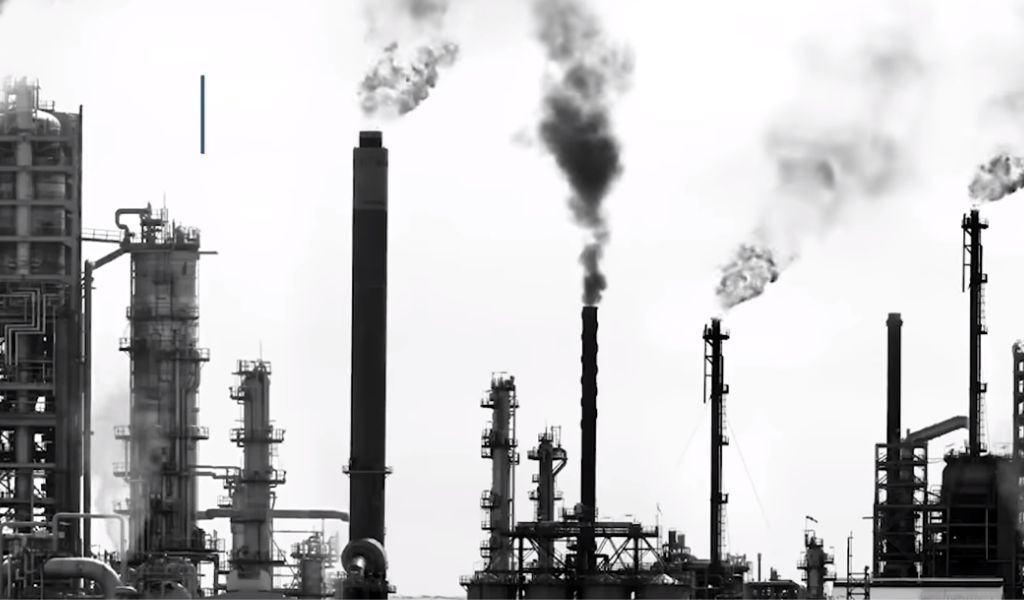 Even if he had gotten a lot of money, he wouldn't have needed it. Even when the Great Depression was at its worst, the young entrepreneur knew how to make money. Although experts told him not to, J. Paul bought oil stocks for next to nothing, which paid off. He bought Pacific Western Oil Corporation and began the process of buying Mission Corporation, which was the parent company of Skelly Oil and Tidewater Oil, two companies that would later merge to form Getty Oil.
fourth wife
In 1932, J. Paul and Adolphine divorced, and that same year, the oil magnate married silent film star Ann Rork. They had two sons, John Paul Jr. and Gordon Peter. John Paul Jr. was the father of John Paul Getty III, who was later taken hostage. But it was not meant to be, and in 1936 they parted ways.
fifth wife
In 1939, J. Paul married Louise Dudley 'Teddy' Lynch, a stage singer. Timothy, the couple's son, died at age 12 of a brain tumor in 1956. Louise Getty said she had been yelled at by J. Paul for spending too much money on the boy's cancer care. Timothy's death was the first of many bad things to happen to the Getty family.
war effort
J. Paul managed the production of aircraft parts through his company Spartan Aircraft, a division of Skelly Oil, during World War II, and even reported for naval service.
Europe Movement
J. Paul went to Europe after World War II and stayed there most of the time. The tycoon was afraid of flying and moving in general, so he chose Europe because he is halfway between the US and Middle Eastern oil fields. In the late 1940s and early 1950s, J. Paul lived in hotel rooms, mainly at the George V in Paris and the Ritz in London.
shrewd investment
J. Paul bought a 60-year lease on a deserted piece of land between Saudi Arabia and Kuwait in 1949, which was the smartest move of his career. J. Paul agreed to lease the land from King Saud for an affordable $9.5 million, or about $100 million in today's currency, and agreed to pay an additional $1 million annually thereafter.
black gold
When large oil reserves were found in 1953, the deal paid off. Soon, its Middle Eastern businesses were pumping 16 million barrels of the black material each year. In the same year, J. Paul finally took over the Mission Corporation and its companies, which included Skelly Oil and Tidewater Oil. By this point, the billionaire had also convinced his mother to let him run the family oil company.
final divorce
When his son died in 1958, the businessman was living in England with his fifth wife, Teddy, but he did not attend the funeral. Teddy filed for divorce in 1958 because her husband was very bad. J. Paul never remarried, but he had many girlfriends, including Hollywood stars like Zsa Zsa Gabor (pictured), who kept him company.
celebrity status
When Fortune magazine highlighted the richest Americans in 1957, J. Paul was ranked first, with an estimated net worth of $1 billion, or $8.7 billion in modern currency. The oil baron had achieved legitimate celebrity status by this point, but he was a paradoxical figure whose attitude toward fame was the same. On one hand, he sought attention and reveled in praise. On the other hand, he despised his fame and regretted his inconvenience…
unhappy billionaire
The tycoon kept complaining about how hard it was to be a millionaire, like getting letters from people asking for money and not knowing if his friends were real or just looking for his money. A former worker said that J. Paul always looked like he was going to his own funeral because he was so sad.
UK base
J. Paul paid a pittance of $840,000 in 1959 to acquire Sutton Place, a 16th-century Tudor country house in southern England. In today's terms, that equals $7.5 million. Famously, the penny-saving oilman installed a coin-operated phone in the mansion to prevent his visitors from running up the tab. Currently, the millionaire Alisher Usmanov is the owner of the house. J. Paul also owned a beautiful mansion in Kuwait, a villa in Malibu, California, a 15th-century palace near Rome, and a country estate in England.
Scrooge-like behavior
J. Paul liked to brag about how cheap he was. He often looked poor wearing wrinkled suits and old sweaters, and he washed his own socks and underwear. When he gave acting lessons to his fifth wife, he made her promise to pay him back if he got a paid role. It is also said that he had a group of friends wait in line to get into the Crufts dog show so he could get cheaper tickets. All of this happened despite the fact that by the late 1960s he was worth as much as $3 billion and had complete control of around 200 companies.
troubled times
But life for the whole family was hard. J. Paul had to deal with the alcohol and drug use of his son John Paul Jr., the death of his son's second wife, Talitha, from an overdose in 1971, and the likely suicide of his eldest son, George, in 1973.
grandson kidnapping
John Paul Getty III, the grandson of the oil baron, was taken hostage by 'Ndrangheta gunmen in Rome in June 1973. They wanted a ransom payment of $17 million, or $94 million in modern currency, to exchange for your safe return.
refusal to pay
When it came time to pay, the notorious stinginess of J. Paul settled in and he refused, claiming that "I have 14 other grandchildren and if I pay a penny now, I will have 14 kidnapped grandchildren." The ransom was equivalent to a day's worth of oil production from the J. Paul fields. In November 1973, the kidnappers lost patience and cut off the boy's ear, sending it, along with a lock of his hair, to an Italian newspaper. J. Paul Getty eventually agreed to pay a portion of the reduced ransom of $2.9 million (about $16 million in today's dollars) and loaned his son John Paul Getty Jr. the remaining funds to pay with interest .
grandson release
Despite being released in December 1973, John Paul Getty III would spend the rest of his life dealing with severe psychological damage. The heir, whose major disability was caused by an accidental drug overdose in 1981, passed away in 2011 at the age of 54 after years of poor health.
art collection
Despite the fact that J. Paul was the most evil billionaire of all time, the industrialist was anything but frugal when it came to buying beautiful works of art. Most of J. Paul's impressive collection, which includes paintings by Rembrandt, Tintoretto, Monet and other artists, has now been held at the Getty Museum in California since the 1930s.
art legacy
At the ripe age of 83, J. Paul passed away on his Surrey estate. He left behind a fortune of $4 billion, which is equivalent to $17.3 billion in today's currency. The J. Paul Getty Trust, the world's richest museum, received most of this funding.
Tragedy continues to haunt the family
John Gilbert Getty, who was the grandson of J. Paul Getty, was found dead in a Texas hotel room on November 20, 2020. He was 52 years old. It was said that he died from problems caused by taking too much fentanyl. This happened just two months after his 79-year-old mother Ann died of a heart attack. Musician John Gilbert Getty is pictured here with his daughter Ivy. He was the second son of businessman and composer Gordon Getty, whose eldest son, Andrew, died at age 47 of an intestinal ulcer. At the same time, he also had toxic amounts of methamphetamine in his system. Peter and Billy, apart from their three half-sisters, are Gordon Getty's only children still alive. Tragedies seem to keep happening to this famous family, which is sad.