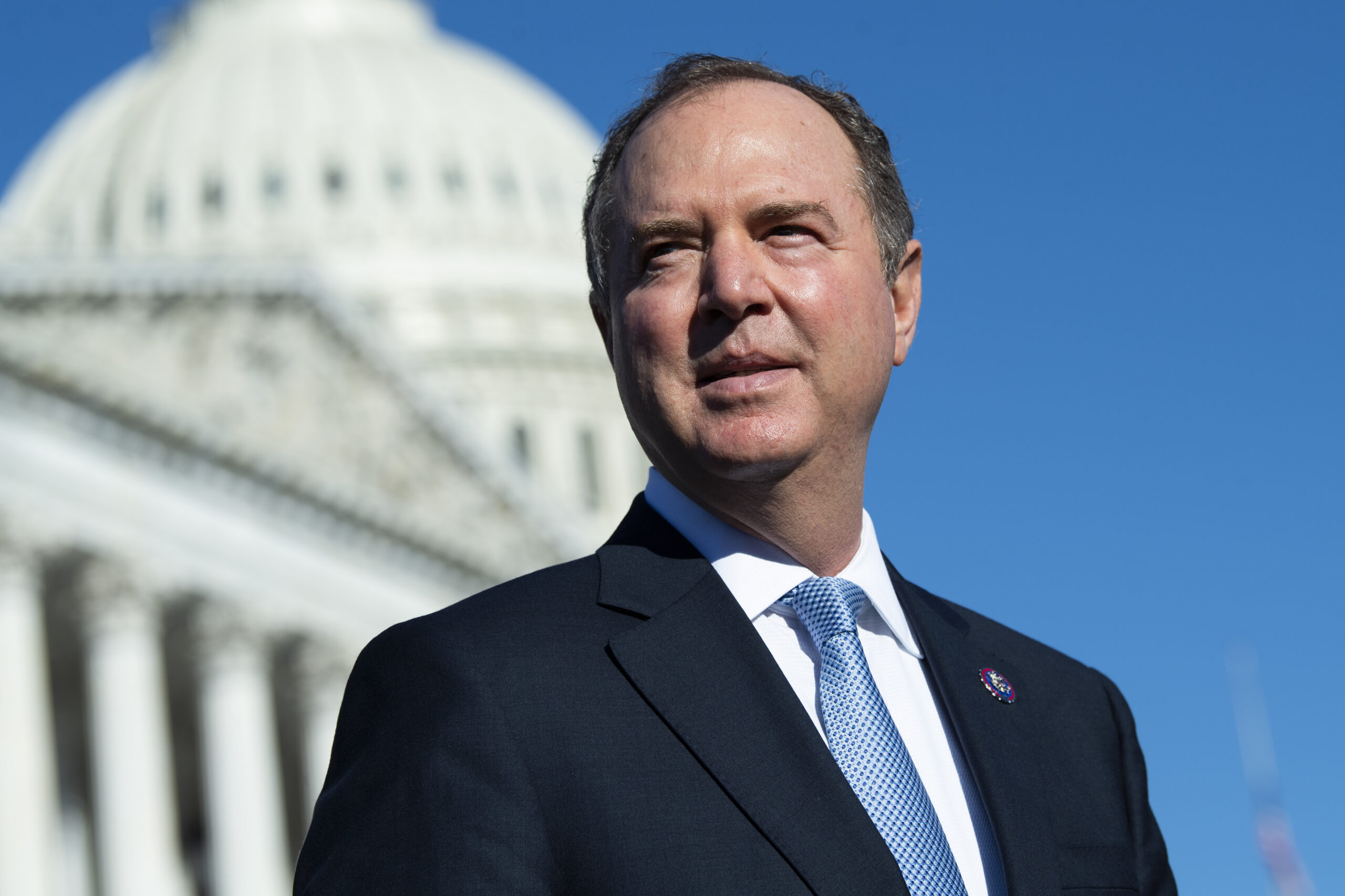 Representative Adam Schiff (D-CA), who chairs the House intelligence committee and is part of the January 6 select committee, said Sunday that the committee investigating the events of January 6 "will move swiftly" to refer Trump to the post. former White House chief of staff Mark Meadows for criminal outrage after his refusal to meet with Congressional investigators last week.
"I am confident that we will move very quickly regarding Mr. Meadows as well, but we want to make sure we have the strongest case possible to present to the Department of Justice and that the Department of Justice is attending a grand jury," Schiff said during a interview with MSNBC's "Meet the Press" on Sunday.
Schiff added that this means ensuring that the committee "goes out of its way" to reach any possible settlement with witnesses willing to commit.
"But when the witnesses finally decide, like Meadows did, that they won't even bother showing up, that they have so much contempt for the law, then it pretty much forces us to get carried away and we will move quickly," Schiff said. .
Receive TPM in your inbox, twice a week.
Schiff also told "Meet the Press" that the two counts of contempt of Congress against Trump, adviser Steve Bannon could send a signal to other witnesses who refuse to engage with the committee to reconsider their decision.
"Now that witnesses see that if they don't cooperate, if they don't fulfill their legitimate duty when they are sued, that they too can be prosecuted, it will have a very strong focusing effect on their decision-making process," Schiff said. . "Well, that's very positive. I see this as a first test to see if our democracy was recovering. If our law is to mean anything, it must be applied in the same way. And therefore, I am very happy that the Justice Department has moved forward in this way. "
Schiff's remarks come days after committee leaders on Jan.6 released a threatening statement to Meadows later Bannon's accusation.
"Mr. Meadows' actions today – by choosing to defy the law – will force the select committee to consider pursuing contempt or other proceedings to enforce the subpoena," wrote President Bennie Thompson (D-MS) and Vice President Liz. Cheney (R-WY) in a statement on Friday.
"If his challenge persists and the trial continues, the minutes will reveal the wide range of issues the select committee wished to discuss with Mr. Meadows until his decision to hide behind the former president's false claims of privilege," they said. continued Thompson and Cheney. "Many of these issues are not even conceivably subject to any claim of privilege, even if there was one."
Shortly after the release of the statement he made with Cheney, Thompson told reporters later Friday that he would recommend a Congressional contempt against Meadows next week just like the committee did for Bannon.
Check out Schiff's remarks below: