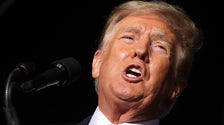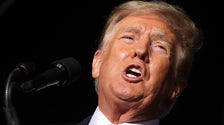 They did so without consequences and with the approval of the administration as part of a "voluntary disregard for the Hatch Act, "Which prevents officials from using their platforms to influence elections, the Special Council Office's report concluded.
"In the White House, when we got Hatch Act violations, that was a badge of honor," Grisham told Acosta.
"It was a joke in the White House. The president used to tell us, 'Do you know who is responsible for the Hatch Act? It's me, [so] go ahead, say what you want to say. '"
Due to his contempt for the law, Trump will continue to try to thwart a request for documents by the House Select Committee investigating the January 6 uprising, Grisham believes. It will also continue to encourage former aides to ignore subpoenas to testify, he said.
"Failure to apply the discipline created the conditions for what appeared to be one taxpayer-financed campaign apparatus within the upper echelons of the executive branch, "the report said.
The behavior exhibited by the "willingness of the Trump administration to manipulate government affairs for partisan political ends," he added.
Watch Grisham's full interview in the video above. His comments on the Hatch Act begin at 2:00 am.